Movie Mixtape: 6 Movies To Watch With 'Black Panther'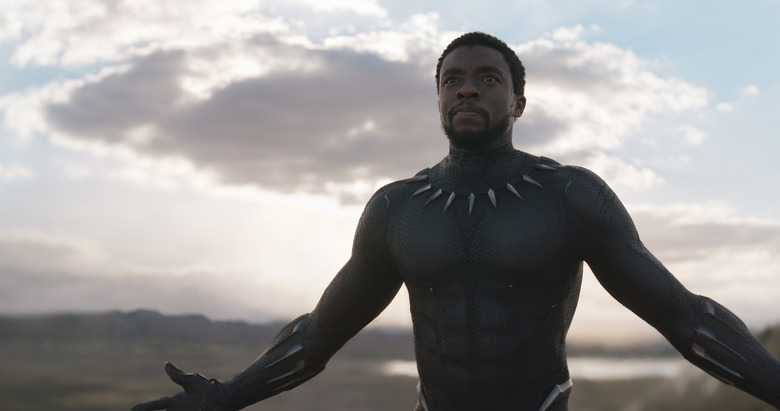 (Welcome to Movie Mixtape, where we find cinematic relatives and seek out interesting connections between new releases and older movies that allow us to rethink and enjoy what's in our theaters as well as the favorites on our shelf. In this edition: Black Panther.)
When Gone with the Wind premiered in 1939 in Atlanta, one of its stars wasn't allowed to attend because Georgia law at the time prevented black people from entering whites-only movie theaters. Two months after being barred from seeing the launch of her own movie, Hattie McDaniel became the first black Oscar winner, accepting the award in a whites-only hotel in Los Angeles, allowed in the building only because David O. Selznick was powerful enough to ask a favor.
Gone with the Wind is the highest-grossing movie of all time adjusted for inflation. By every definition it is a blockbuster. Its depictions, its compromises of its own artists, and its legacy are all important background to consider now that, a little over 78 years later, Black Panther is about to roar onto screens.
No, Black Panther isn't the first black superhero movie. No, it's not the first blockbuster with a black director. But the sheer scope of its cast (including multiple Oscar winners who thankfully didn't need favors to get into the room where they hoisted their statues) and the massive, mainstream cultural cache that comes with any Marvel movie make Black Panther an event on another level.
78 years between the two. Something to think about while we consider some other movies to double feature alongside T'Challa's first solo adventure.
Space is the Place (1974)
Oh, life, sweet life. At first, I was only going to choose movies made by black directors, but there's no way to make a list like this and exclude this trippy bit of Afrofuturism jazz magic. Luckily it also shares some interesting elements with Black Panther – spaceships landing in Oakland, a moral debate on the fate of the black race at its center, and mind-warping costume designs.
The only feature film John Coney ever made, the deeply experimental allegory stars musical dynamo Sun Ra (along with his Arkestra) as a fictional version of himself who travels to a distant planet and decides to resettle African Americans there using music to beam them through space. His adversary is the Overseer (Raymond Johnson), who represents ills in the black community and acts as a symbolic vehicle for discussing Sun Ra's personal philosophy about what would lift up his community.
Blade (1998)
Have you rewatched Blade recently? It holds up. It's got a late '90s sheen to it, but the characters and action are solid. Wesley Snipes was casting perfection as the comic book daywalker who hunts down vampires, delivering a simmering intensity beneath the fight choreography.
Before Blade, the list of black superhero movies consisted of the family-friendly comedy The Meteor Man (which Black Panther's Ruth E. Carter also did the costumes for), the parody Blank Man, the accidentally funny Steel, and a Spawn adaptation that erased black characters. Blade was a game-changer.
Fruitvale Station (2013)
Coogler's debut film took on the real-life story of Bay Area resident Oscar Grant's death at the hands of Bay Area Rapid Transit (BART) Police. It's a verite window into Grant's last day alive as he navigates losing his job, possibly losing his girlfriend, celebrating his mother's birthday, and heading into San Francisco to celebrate New Year's Eve. Coogler mixed the personal, social, and political with a deft hand, earning both the Grand Jury Prize and the Audience Award at Sundance that year.
You can also see a sense of loyalty when matching it with Black Panther. Michael B. Jordan, who played Grant, is in the Marvel family now as Killmonger; Forest Whitaker, who was a producer on Fruitvale Station, plays Zuri in Black Panther. Ludwig Göransson composed music for both; cinematographer Rachel Morrison shot both; and Hannah Beachler did production design for both.
The Last Angel of History (1996)
Afrofuturism explores concerns of the African diaspora through a sci-fi lens. Like Space is the Place, this 45-minute genre-defying creation from Black Audio Film Collective riffs on music and gets gloriously weird.
The hook is a retelling of the Robert Johnson mythos about appearing at the crossroads to sell his soul to the devil for the gift of instrumental mastery so that he could give the world blues music. Interwoven with interviews with figures like George Clinton and Nichelle Nichols, The Last Angel of History watches over "the data thief," who searches throughout time and space for a crossroads that should unlock his future. This documentary-ish wonder is rad and should be taught in classrooms around the globe.
Malcolm X (1992)/Panther (1995)
Consider this a Coogler/Spike Lee/Mario Van Peebles triple-feature. Or, really, an Angela Bassett triple. The Oscar-nominated actress burns down entire cities with her glares in Black Panther, and these two biopics give us a sense of how and where her career took off after Boyz n the Hood. She played civil rights leader and Malcolm X's wife, Betty Shabazz, for Lee's film and reprised the role for Van Peebles' movie about the launch and rise of the Black Panther Party.
There's a key character in Black Panther who lived in Harlem in the comic books, but, in the film, is from Oakland, which is where the Black Panther Party was founded. It's speculation, but I get the feeling that it was on purpose. There's also the inescapable connection of the names of the party and the hero, which happens to be a coincidence, and the intersection of politics for a comic book character with a deeply complicated history.
(Also, once again, Ruth E. Carter pops up here doing costumes for Malcolm X like some sort of omnipresent sartorial wizard.)
An Oversimplification of Her Beauty (2013)
Another movie that laughs at easy categorization, the debut film from Terence Nance goes deep on the question of whether all our past experiences lead to the emotion of a single moment. Are we the sum of those experiences and reactions? Why do we care so much when we get stood up by someone we like? Again we see the personal and the existential woven together to make a brilliant, dreamy tapestry of flawed humaneness.
There's a grounded nature to the common experience at the foundation of the story, but the animated segments (yup, there are animated segments) are firmly Afrofuturistic, complete with humble nods toward Sun Ra. If you want to extend the spirit quest, watch it with William Greaves's Symbiopsychotaxiplasm and question cinematic reality until your eyes turn into trumpets.
The Mix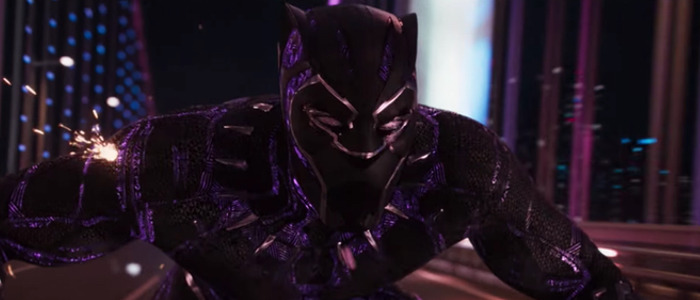 78 years. I'm still thinking about that. Since Hattie McDaniel won her Oscar three quarters of a century ago, there have been only 16 more Oscar wins for black actors, and a third of those happened only in the last ten years.
To leave you with one more statistic, there are only 33 movies from black directors that have made over $100m domestically adjusted for inflation. Black Panther is about to make that in less than a weekend. It's an astonishing cultural achievement. It's also a really, really good movie.
What movies will you watch with it?