Netflix Nabs Ryan Murphy In Huge Deal Reportedly Worth $300 Million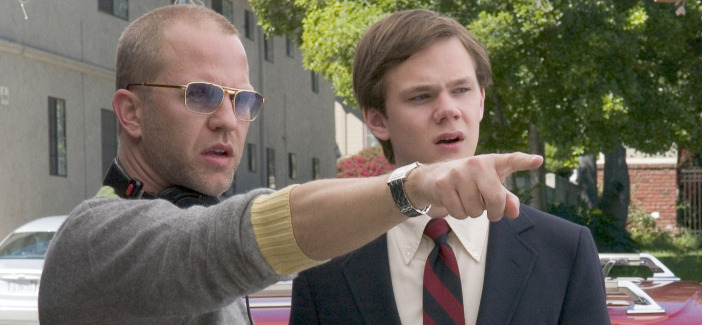 Ryan Murphy has just entered a huge multi-year deal with Netflix.
The streaming service snatched the writer-director-producer away from Fox and its fellow cable channel FX in a five-year deal that will see the American Crime Story and Feud showrunner producing new shows and films exclusively for Netflix. And Netflix reportedly paid a hefty sum to lure Murphy away from his longtime network.
According to The New York Times, the Ryan Murphy Netflix deal is worth as much as $300 million. That makes this deal one of the largest ever made for a TV producer.
The exorbitant deal is the result of a bidding war between Netflix, Fox, and Amazon. Netflix has been making a habit of poaching acclaimed TV producers from their networks, recently signing a similar (though less expensive) deal with Shonda Rhimes last year.
Ryan Murphy's deal with Netflix comes on the heels of the Walt Disney Company's equally historic deal with 21st Century Fox, wherein Disney would acquire most of Fox's properties for $52.4 billion. Murphy has expressed apprehension about his future at Fox when the deal was announced in January, saying at TCA that he decided to "wait and sit back and talk to my friends who are my bosses and see what's happening to them, and make a decision once we see what's happening."
Murphy's 15-year partnership with Fox has been lucrative for both the producer and the network. Murphy first rose to fame as the creator of the FX medical drama Nip/Tuck, and since then has bounced between Fox and the cable network with glib, borderline satirical teen series like Glee and Scream Queens and prestigious award-winning fare like American Crime Story, American Horror Story, and Feud.
But Murphy's contract with Fox expires in the summer, after which he will make the immediate move to Netflix on July 1.
Murphy released a statement accompanying Netflix's announcement of the five-year deal:
"The history of this moment is not lost on me. I am a gay kid from Indiana who moved to Hollywood in 1989 with $55 dollars in savings in my pocket, so the fact that my dreams have crystallized and come true in such a major way is emotional and overwhelming to me. I am awash in genuine appreciation for Ted Sarandos, Reed Hastings and Cindy Holland at Netflix for believing in me and the future of my company which will continue to champion women, minorities and LGBTQ heroes and heroines, and I am honored and grateful to continue my partnership with my friends and peers at Fox on our existing shows."
Before Murphy and Netflix's exclusive deal begins, the TV producer is already set to produce two series for the streaming service: the One Flew Over the Cuckoo's Nest origin series Ratched, and a musical-driven series called The Politician.