'Lobo' Screenwriter Teases Which Comic Book Run Is Inspiring His Script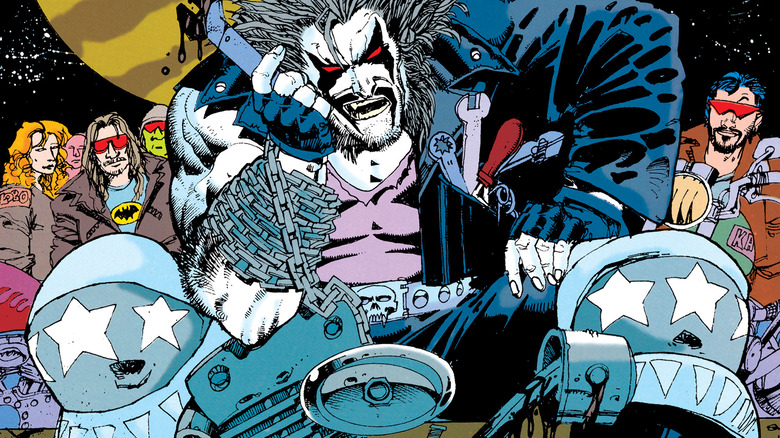 Lobo is a chain-smoking, chain wearing alien bounty hunter who has very niche appeal. So it's screenwriter Jason Fuchs' job to bring the character to a wider audience.
The Wonder Woman writer has his work cut out for him when it comes to writing a Lobo movie, but he won't try to bring the character to the masses by scrapping everything that makes him, well, him. Instead, like he did with Wonder Woman, Fuchs says he will try to capture the true essence of Lobo. And that means going back to the beginning.
At the the red carpet of the USC Libraries Scripter Awards, LM Online was able to glean some details about the Lobo movie from Fuchs, including which comic book run he'll be directly drawing inspiration from. Fuchs says:
"I think when you're working on comic book characters, especially ones that are near and dear to my heart, like Wonder Woman and Lobo are, you want to create something that's true to what the original text are. I think Wonder Woman really captures the feeling of — not only the original Moulton Marston comics, but the George Perez run in the late-80s. It feels like reading those comics up on the big screen. So for something like Lobo, without saying too much about it, it'll feel, I imagine, quite different, because the Lobo comic itself is quite different. What Keith Giffen and Alan Grant put together was something really unique, and hopefully we'll capture some of that same spirit when we make the movie."
Lobo was created by Roger Slifer and Keith Giffen in 1983, first appearing in Omega Men #3 as an interstellar bounty hunter and mercenary. While Lobo rose to fame in the '90s as a parody of the "grim and gritty" superheroes popular at the time, fans instead embraced him as the pinnacle of that kind of savage antihero.
The comic book run that Fuchs seems to be referring to falls somewhere in the middle of Lobo's characterizations. In 1990, Lobo appeared in a four-issue miniseries, Lobo: The Last Czarnian, plotted by Giffen, written by Alan Grant and with art by Simon Bisley. The miniseries created a brutal backstory wherein Lobo became the last Czarnian after slaughtering every other member of the species. It was also the jumping off point for even more irreverent miniseries, such as Lobocop, a Robocop parody, and Paramilitary Christmas Special, in which he is contracted by the Easter Bunny to assassinate Santa Claus.
That brand of R-rated camp seems perfectly suited to Michael Bay, who is reportedly the frontrunner to helm the Lobo movie. And it adds fuel to the theory that Lobo will be Warner Bros.' DC Comics response to Deadpool, the bloody satire that became a runaway hit for 20th Century Fox.
No release date has yet been set for Lobo.