'House Party' Reboot Coming From Lebron James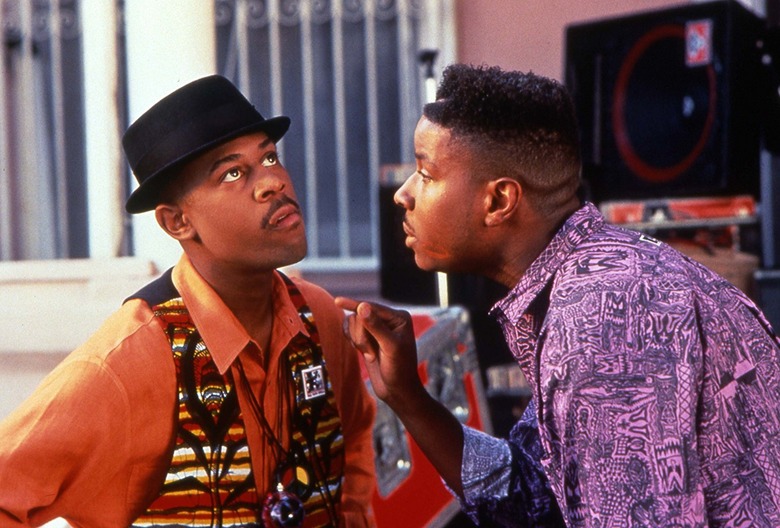 LeBron James is about to throw the biggest house party of the century. The basketball megastar is continuing to take tentative steps into the movie industry, but this time, he won't be in front of the camera.
James will be producing a reboot of House Party, the New Line comedy starring the hip hop duo Kid 'n Play.
The Hollywood Reporter reports that James and his SpringHill Entertainment partner, Maverick Carter, are producing a new House Party, with Atlanta's Stephen Glover and Jamal Olori penning the screenplay.
James told THR that the new House Party will be more than just a simple reboot:
"This is definitely not a reboot. It's an entirely new look for a classic movie. Everyone I grew up with loved House Party. To partner with this creative team to bring a new House Party to a new generation is unbelievable."
The remake will bring a modern spin to the 1990 Kid n'-Play teen comedy, which would go on to spawn two sequels in 1991 and 1994. It follows a group of high school kids as they throw — you guessed it — a house party that unexpectedly spirals out of control. The two lead roles were originally written for DJ Jazzy Jeff and some guy called the Fresh Prince (what happened to him?), but that didn't work out. Instead, the House Party movies became vehicles for young rising black stars like Martin Lawrence and Tisha Campbell, as well as the feature film debut for R&B stars like Queen Latifah, TLC, and Immature.
Here is the synopsis for the original 1990 House Party:
Play's parents are out of town, and he's planning the house party to end all house parties. His best friend, Kid, wants to go more than anything, knowing Sydney (Tisha Campbell), the hottest girl in school, is sure to be there. But when Kid gets into a fight at school, his father (Kid 'N Play) grounds him. Still determined to go, Kid sneaks out of the house and faces one calamity after another as he makes his way to Play's house and the party of the school year.
James and Maverick Carter intend to bring new and popular musicians into the fold for their House Party reboot. THR reports that James' good friend Drake could make an appearance on the soundtrack, and perhaps in the film itself.  "We're trying out some ideas for musicians to be cast in and to be a part of the project," Carter says.
While there are no plans yet for James to star in the film, Carter says that a cameo from the basketball star is possible, especially after his well-received turn in 2015's Trainwreck. "There's no plan for it now, but he's a fantastic actor, and if he wants a role, Stephen will find a great role to put him in," Carter says.