Rachel Weisz Not A Fan Of A Female James Bond, Thinks Women Deserve Their "Own Stories"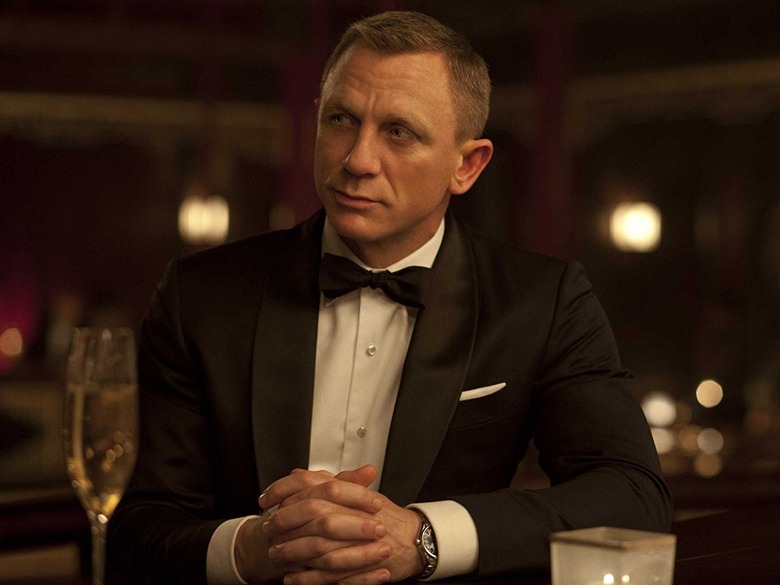 Gender-flipping is all the rage in the movie industry these days. From Ghostbusters to the new Doctor Who, characters who have long been presented as straight, usually white, men have been reinvented as women.
For years, people have talked about a gender-flipped James Bond, one of cinema's oldest — and most definitively male — characters. Already, fans are Photoshopping pictures of Gillian Anderson in the role, or asking Dame Helen Mirren if she'd be willing to don the tuxedo. But would that be the right choice? Not according to Denial actress Rachel Weisz.
In an interview with The Telegraph, Weisz said that women deserve their own stories on the big screen, not just a repurposing of a male character. She said:
"[Ian Fleming] devoted an awful lot of time to writing this particular character, who is particularly male and relates in a particular way to women. Why not create your own story rather than jumping on to the shoulders and being compared to all those other male predecessors? Women are really fascinating and interesting and should get their own stories."
As much as James Bond is a celebration of a certain brand of suave hypermasculinity, he's also a relic. Bond was created by Ian Fleming in 1952 as part of a series of spy novels and short stories, and soon became the epitome of the gentleman spy. But the man fondly known as 007 is also the epitome of the misogynist values of the time.
Weisz is right (though incredibly diplomatic) in saying that Bond is "particularly male and relates in a particular way to women." He treats women as replaceable objects at best, inconveniences at worst. I'm sure there are better writers than me who have argued that James Bond hates women. Hell, even current Bond Daniel Craig said so. And worse, he's celebrated for his womanizing ways, despite it taking a toll on the character as Daniel Craig's iteration attempts to modernize the spy. It's something that would be difficult to translate to a female character.
While flipping the gender of characters that have been historically male is no doubt a triumph, James Bond is probably one that we can leave be.
Weisz's husband, Craig, is set to play the British spy one final time in the 25th James Bond flick. The movie has a November 9, 2019 release date but no director has been confirmed. 71 and White Boy Rick director Yann Demange is reportedly the frontrunner for the gig.