'Kitty Pryde' Movie All But Confirmed As Tim Miller And Brian Michael Bendis Team For '143'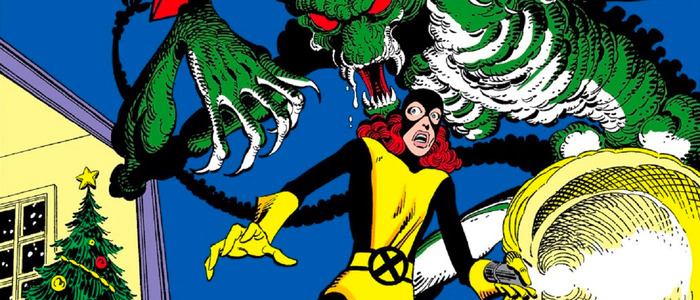 A month ago, a story broke that Deadpool director Tim Miller was likely developing a Kitty Pryde movie for Fox. Now, that story is all-but-confirmed as news comes that Miller and comic writer Brian Michael Bendis are teaming for a "mysterious" new X-Men spin-off called 143.
Last month, Collider broke the news that Fox was developing a Kitty Pryde movie with Deadpool director Tim Miller at the helm. Now, Deadline confirms that Miller and comic book writer Brian Michael Bendis have teamed for a "mysterious" new X-Men film titled 143. While Deadline seems to be playing coy with what 143 is, other sites (like The Hollywood Reporter) are confirming that 143 is, indeed, the Kitty Pryde film.
143 is likely a code name, referring to Uncanny X-Men No. 143, one of the first solo Kitty Pryde stories, in which the character goes head to head against a demon inside the X-Mansion, aka Xavier's School for Gifted Youngsters. If 143 is, indeed, the Kitty Pryde film, it won't be the character's first on screen incarnation. Ellen Page previously played the mutant character, who has the power of "phasing," allowing her to pass through solid objects.
Kitty Pryde is a fan-favorite, and Fox has been trying to launch a solo film centered around her for some time now. At one point, Juno team Jason Reitman and Diablo Cody were tasked with making a Kitty Pryde film with Page intended to star. Now, Miller and Bendis will have their chance to take a crack at the character. Bendis is a well-known comic writer who created Ultimate Spider-Man character Miles Morales and Jessica Jones.
Miller, who made his feature directorial debut with Deadpool, is currently working on a brand new Terminator film with original Terminator creator James Cameron. Miller's Terminator involvement is going to keep him busy for the foreseeable future, which means he won't be getting to 143 anytime soon.
143 is yet another Marvel-based comic book property for Fox, who were recently acquired by Disney. Since the logistics of bringing together Fox's Marvel properties with Disney's Marvel Cinematic Universe still needs to be worked out, it makes some sense for Fox to not rush into 143. Marvel Studios' Kevin Feige has previously said:
"The truth of the matter, as I understand it, is the deal has to be figured out. There's been no communication. We're not thinking about it. We're focusing on everything we've already announced. If and when the deal actually happens, we'll start to think more about it. Until then, we have a lot to do."