'Willy Wonka' Reimagining Coming From 'Paddington' Director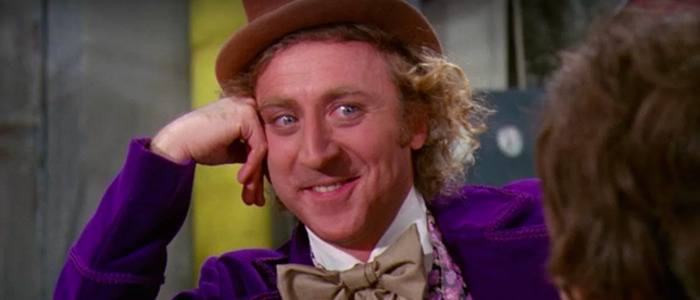 Great, another Willy Wonka reimagining! If the Gene Wilder classic and the goofball Tim Burton take on the Roald Dahl children's book Charlie and the Chocolate Factory weren't enough for you, you're in luck. A new Willy Wonka movie is in the works, with Paddington director Paul King set to helm.
The Hollywood Reporter has confirmed that Paul King, the director behind the wonderful, whimsical Paddington films, is in talks for a new Willy Wonka and the Chocolate Factory remake...or reboot, or "re-imagining," or whatever the heck you want to call it. Roald Dahl's classic children's book has, of course, been previously adapted into two films. The first was the 1971 flick Willy Wonka & the Chocolate Factory, directed by Mel Stuart and starring the late, great Gene Wilder in one of the most iconic performances of his career. Tim Burton then set about adapting the same material with 2005's Charlie and the Chocolate Factory, starring Johnny Depp as an extremely strange Wonka.
The new Willy Wonka is described as a "reimagining" that will hopefully lead to a franchise (of course). The script comes from Saturday Night Live writer Simon Rich. THR reports the story is being kept under wraps at the moment, but in the past, it was reported that Warner Bros. was hoping to make a Willy Wonka origin story. Producer David Heyman told /Film:
"It's not a remake. They've done two films, quite different. But it's possibly an origin story. We're just in the early stages of it, working with a writer called Simon Rich, which is wonderful...I think there's a lot in his character that suggests who he is and also where he might come from or what his childhood or his middle age might have been like. So we're exploring that. We're discussing it. We're in the very early stages and very excited about what lies ahead."
Okay, so he says it's not a remake. But I'm not convinced. A "re-imagining" is just a new word for reboot, which was a new word for remake.
Some of Wonka's past was touched-on in Burton's film, which featured Wonka traumatized by his strict father, a dentist played by Christopher Lee. On one hand, another reboot of the Willy Wonka story seems excessive, especially since no one is ever going to come close to Gene Wilder's performance. On another hand, Paul King's Paddington films are pure joy, so if someone has to helm this reboot, I'm glad it's him.
In other interesting Roald Dahl news, the THR story also reports that a new film adaptation of Dahl's The Witches, which was previously adapted into a traumatizing movie from director Nicolas Roeg, is also in the works. And there's some serious talent behind it. Recent Oscar nominee Guillermo del Toro penned the screenplay, and Back to the Future helmer Robert Zemeckis is being courted to direct. While Roeg's 1990 take on The Witches is a lot of fun, I'm excited to see what del Toro has done with the material.