Martin Scorsese Teams Up With 'Vikings' Writer For 'The Caesars' TV Series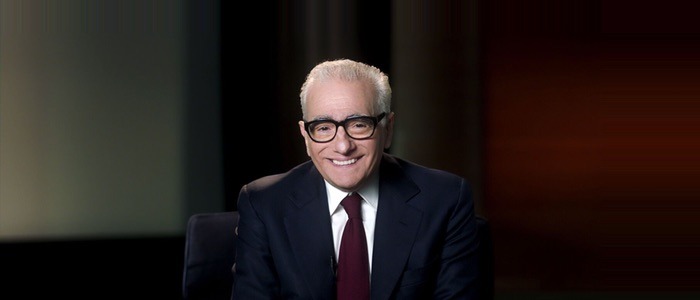 Martin Scorsese is returning to the small screen. The legendary director is not shying away from testing new cinematic mediums, juggling projects released through both streaming websites and the regular old studio system. His past two TV projects have been prestigious period projects released through HBO and developed with Terence Winter, but Scorsese seems to be breaking the mold once again.
For his next television project, Scorsese is teaming up with a new partner and going to a time period that he has never explored before: Ancient Rome.
Scorsese is developing The Caesars TV series with Vikings writer Michael Hirst, according to The Guardian.
The series will focus on the "youth and vitality" of the early Roman leaders, especially the famed Julius Caesar. Hirst told The Guardian:
"In the movies [Julius Caesar is] usually a middle-aged guy, struggling with political complexities. But he was fantastically interesting and ambitious when he was younger. A lot of the Caesars came to power when they were young, and we've never really seen that on screen. It's the energy, the vitality, the excess of a young culture that's being driven by young people. There is something astonishing about the rise of a relatively small kingdom to world power within a very short space of time. It couldn't have been done by tired old politicos and faded warriors."
The Caesars is a passion project for Scorsese, who has long nursed a fascination with Ancient Rome and has been "desperate" to make a TV series or film about the period, Hirst told The Guardian. "He genuinely loves the period and knows a lot about it," Hirst continued. "He got on the phone to Justin Pollard, my historical adviser. They chatted, partly in Latin, about sources for the stories and Roman poetry."
Despite Scorsese's familiarity with portraying the Romans' American descendants on the big, this would be the director's first time venturing into decidedly foreign territory. Which is why his partnership with Hirst will prove fruitful.
Hirst has a long history of working in period dramas in both TV and film, penning Showtime's The Tudors, Starz's Camelot, and both Elizabeth and Elizabeth: The Golden Age. But he is probably best known as a writer for History Channel's Vikings, a critically acclaimed drama about the 1st century Viking hero Ragnar Lothbrok. It's a bloody and gruesome series that juggles stylish action sequences with political intrigue — which makes Hirst a perfect fit for Scorsese's vision of Ancient Rome.
It's unclear how involved Scorsese will be in the series, with his full slate of upcoming projects. Currently, the director is wrapping up the ambitious and costly The Irishman for Netflix, as well as preparing an adaptation of David Grann's Killers of the Flower Moon, a movie about President Teddy Roosevelt, and an unnamed project starring Sharon Stone. It's possible that Scorsese won't do more than direct the first episode of the series, like he did with Boardwalk Empire and Vinyl, before leaving The Caesars in Hirst's hands.
No network has been announced yet for The Caesars.