'Flashpoint' Directors Discuss Their 'Ground-Level' Superhero Movie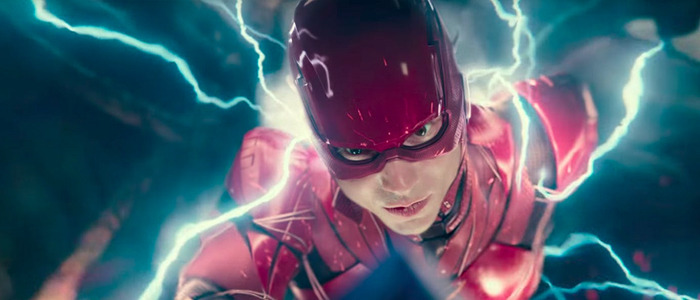 Flashpoint, the Flash standalone film that's part of the DCEU, has had a bumpy behind-the-scenes road. Several directors walked away from the project due to creative differences; release dates have been in question; and scripts have been tossed out. Recently, Game Night and Vacation helmers John Francis Daley and Jonathan Goldstein landed the coveted Flashpoint directing gig. Now, the Flashpoint directors reveal what drew them to the project.
John Francis Daley and Jonathan Goldstein, the filmmakers behind the kind of terrible Vacation reboot and the upcoming dark comedy Game Night, may not seem like obvious choices to direct the standalone Flash movie, Flashpoint. But Daley and Goldstein have a superhero background, having been two of the many writers involved with the Spider-Man: Homecoming script. In a new interview with Collider, Daley and Goldstein discuss how they landed the Flashpoint directing job.
Per the Collider interview, Warner Bros. offered Daley and Goldstein a list of DC properties and asked which they were interested in. Says Goldstein:
"They were interested in us because of Game Night and Spider-Man. Because of that combination they did kind of say, 'We'd like you to consider one of our movies.' So we read a number of the scripts, and that was one — we're huge fans of the character, I collected the comic books as a kid. It was an exciting possibility."
The Flashpoint directors go on to say that the fact that the Flash "doesn't have his s*** together" like some other superheroes is what drew them to the character. As Daley says:
"Just the fact that the character is unique from other superheroes in that he doesn't completely have his s*** together like Superman does. It's more of a ground-level superhero."
Interestingly enough, Daley and Goldstein tell Collider that they still aren't officially attached to direct Flashpoint, and are currently in the negotiating stage. Still, all signs indicate they'll be helming the film.
The Long Road to Flashpoint
21 Jump Street filmmakers Phil Lord and Chris Miller were originally hired to write a treatment for a standalone Flash movie, the assumption being they would direct the film. Lord and Miller passed on the gig though, and Abraham Lincoln: Vampire Hunter writer  Seth Grahame-Smith was brought on board to write and direct. However, Grahame-Smith left the project in 2016, citing creative differences. Dope director Rick Famuyiwa was the next filmmaker attached to the film, with filming was set to begin in early 2017. Creative differences cropped up yet again, and Famuyiwa left the project. After Famuyiwa's departure, several other filmmakers were mentioned as possible replacements, including Spider-Man directors Sam Raimi and Marc Webb, and Back to the Future filmmaker Robert Zemeckis.Flashpoint will draw inspiration from the 2011 comics crossover story of the same name. In that story, Barry Allen, aka The Flash, wakes up in an alternate universe where everything is different. For example, Bruce Wayne died as a child, inspiring his father Thomas Wayne to become Batman and his mother Martha to become The Joker. DC Chief Creative Officer Geoff Johns has confirmed in the past that Batman (possibly played by Ben Affleck, but maybe not!), Gal Gadot's Wonder Woman and Ray Fisher's Cyborg are all likely to appear in the film.Flashpoint is currently expected to open in 2020.