'The Wire' And 'House Of Cards' Star Reg E. Cathey Has Died At 59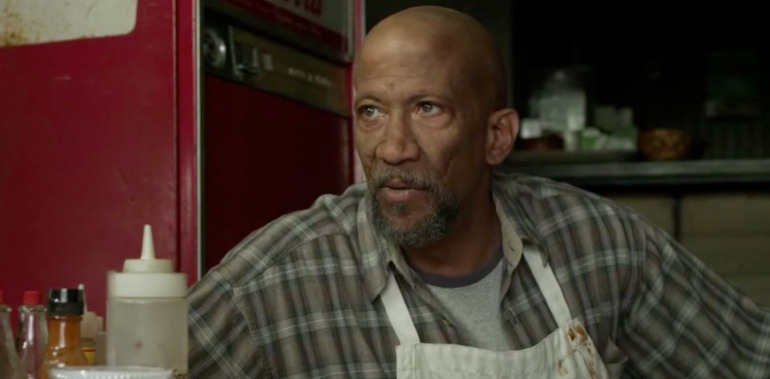 There are plenty of actors who don't become household names but bring rich talent to the table as character actors that everyone recognizes. The Wire and House of Cards star Reg E. Cathey was one of those actors, and sadly he's no longer with us.
Reg E. Cathey has passed away at age 59 after a battle with cancer, taking away the deep, hypnotizing voice who has an eclectic career spanning film and television. We look back on his career below.
Variety confirmed the news of Reg E Cathey dead after The Wire creator David Simon made the revelation:
Reg Cathey, 1958-2018. Not only a fine, masterful actor — but simply one of the most delightful human beings with whom I ever shared some long days on set. On wit alone, he could double any man over and leave him thinking. Reg, your memory is a great blessing. pic.twitter.com/OHEUbAhTg0

— David Simon (@AoDespair) February 9, 2018
Cathey was born in Alabama and began his acting aspirations early with a role in a high school production of To Kill a Mockingbird, followed by attending the University of Michigan and the Yale School of Drama.
His acting career began on screen in a TV movie in 1984 called A Doctor's Story, and for the next couple of decades he would take on various bit parts and supporting roles in films like Funny Farm, Born on the Fourth of July, What About Bob?, Clean Slate, The Mask, Airheads, Tank Girl, Se7en and American Psycho.
On television, he recurred on shows like HBO's comedy Arli$$ and the prison drama Oz, but his breakthrough role saw him playing Barry K. Word on the acclaimed series The Wire. After that he appeared on shows like Lights Out, Law & Order: Special Victims Unit, Person of Interest, Grimm and The Divide. But perhaps his best known performance was his role as Freddy on Netflix's political drama House of Cards, for which he earned three Emmy nominations and one win. Creator Beau Willimon mourned the loss of Cathey on Twitter:
More recently, Cathey appeared in Arbitrage, St. Vincent, the reboot of Fantastic Four, the HBO TV movie The Immoral Life of Henrietta Lacks with Oprah Winfrey, and he starred on the series Outcast. And the actors has a couple more performances in the can, including Flock of Four from the Austin Film Festival and the recently premiered Tyrel from the 2018 Sundance Film Festival.
Cathey was a gifted actor who brought a quiet intensity to some characters and friendly charisma to others, all while keeping a low profile. That kind of talent is hard to find in a town where everyone just wants to be the next big thing. This is truly a loss for Hollywood, and our thoughts go out to Cathey's friends and family during this difficult time.