'Stranger Things' Season 3 Episode Count Revealed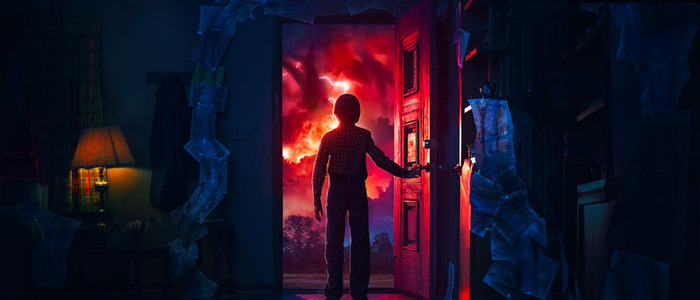 It'll be a while before we see Stranger Things season 3. But for now, we have a definitive answer on how many episodes the new season will have. This might be good news or bad news, depending on your opinion. If you thought the episode count on Stranger Things 2 was too long, you're in luck! If you wanted more, well, we have some bad news for you below.
Stranger Things season 1 had a healthy eight episode run. The show was such a hit, however, that Netflix gave in and let Stranger Things 2 add one more episode for a total of nine. It seems Stranger Things creators the Duffer Brothers have decided that, like Icarus, they flew too close to the sun. As a result, Stranger Things season 3 will go back to the eight episode count, as confirmed by TV Line.
Personally speaking, I think this is a good move. Stranger Things 2 felt slightly overlong with 9 episodes, especially since it gave us that terrible spin-off episode where Eleven skips town and hangs out with the cast of Class of Nuke 'Em High.
Netflix shows in general have a length problem. The numerous Netflix/Marvel originals are always way too long, far overstaying their welcome with 12 over-stretched episodes. More Netflix shows should learn from Stranger Things' example and adopt an 8 episode model.
Stranger Things 3 Details
Besides an eight episode season, what else can we expect from Stranger Things 3? Details are, of course, sketchy at the moment. We know Winona Ryder, David Harbour, Millie Bobby Brown, Finn Wolfhard, Noah Schnapp, Caleb McLaughlin, Gaten Matarazzo, Cara Buono, Natalia Dyer, Charlie Heaton, Joe Keery, Dacre Montgomery, and Sadie Sink will all be back. We also know that season 3 is going to change things up a bit. While season 2 ended with the Shadow Monster still looming large in the Upside Down, season 3 will bring in a new villain.
Also, while season 1 and 2 put the character of Will Byers (Noah Schnapp) through hell, season 3 is going to cut him some slack. Stranger Things producer Shawn Levy said:
"We're going to give Will a break. We're not going to put Will through hell for a third season in a row. He'll be dealing with stuff, but he won't be at rock bottom the way we forced the amazing Noah Schnapp to play."
Here's something else we know (SPOILER ALERT): Dr. Brenner (Matthew Modine), the evil scientist who experimented on Eleven, will likely be returning as well, at least in some capacity.
We don't know for sure when Stranger Things will return for its third season, but rumors indicate we might have to wait until 2019.