'Justice League' Deleted Scene Reveals Superman's Black Suit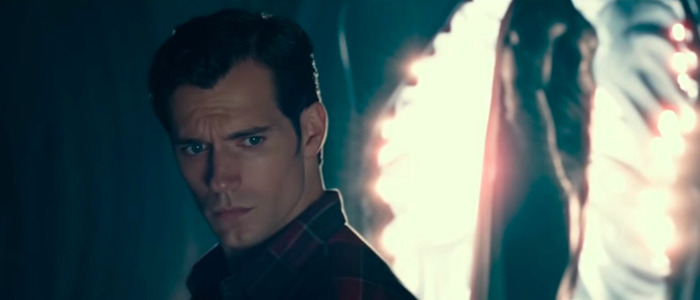 Before Justice League hit theaters, rumors abounded that the black super-suit that Superman wore in the comics would make an appearance in the film. No such suit appeared in the theatrical cut, but a new Justice League deleted scene reveals the black suit was indeed featured at one point. See the Justice League deleted scene below.
We can finally confirm that Superman's black suit was once in Justice League. A new deleted scene features the recently resurrected Man of Steel strolling through the crashed Kryptonian ship and coming across the costume. Check it out.
Justice League Deleted Scene
Yep, that's it. If you were hoping to see Superman put the black suit on, well, sorry. For what it's worth, Justice League cinematographer Fabian Wagner has confirmed in the past that there were multiple scenes shot of Henry Cavill's Superman wearing the black suit. "There were [scenes shot]...," Wagner said. "It's a cool looking costume. Sadly, we didn't see that either in the final cut."
By now virtually everyone knows that Justice League underwent some serious reshoots before it hit theaters, primarily when director Joss Whedon took over for Zack Snyder. Some of these reshoots drastically altered the film. We've heard rumors that the original ending of the film had Superman wearing his black suit, but reshoots changed that.
More Deleted Scenes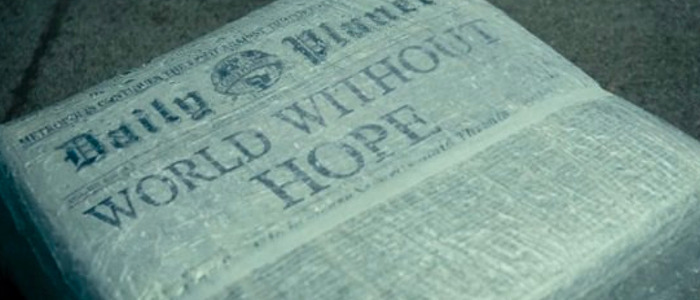 It's worth noting that this deleted scene seems brief, and cuts off at an awkward moment. There's a chance the upcoming Blu-ray release will draw the scene out a bit more. We might even see Superman put on the costume in question. Or not. While there are numerous deleted scenes from the film involving almost every character, the special features for the upcoming Blu-ray only refer to a few "bonus scenes not seen in theaters" revolving around "The Return of Superman." All that said, while I know fans are excited about the idea of Superman putting on that sleek black suit, I doubt such an addition would've saved an ultimately flawed film.
Justice League arrives on 4K Ultra HD Blu-ray Combo Pack, Blu-ray 3D Combo Pack, Blu-ray Combo Pack and DVD on March 13, 2018 and Digital on February 13, 2018.
Fueled by his restored faith in humanity and inspired by Superman's selfless act, Bruce Wayne enlists the help of his newfound ally, Diana Prince, to face an even greater enemy.  Together, Batman and Wonder Woman work quickly to find and recruit a team of metahumans to stand against this newly awakened threat.  But despite the formation of this unprecedented league of heroes—Batman, Wonder Woman, Aquaman, Cyborg and The Flash—it may already be too late to save the planet from an assault of catastrophic proportions.