'Extinction' Headed To Netflix After Being Pulled From Theaters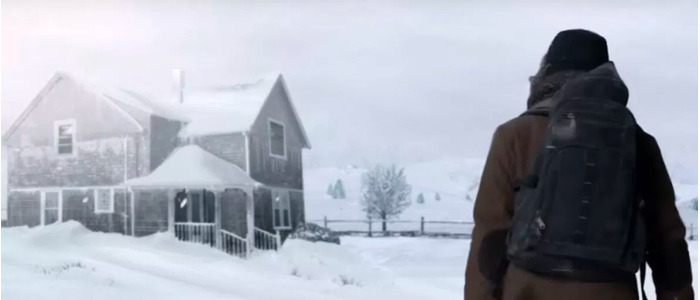 In what seems to be a continuing trend, Extinction has become the latest film once intended for theatrical release to find itself sold to Netflix. The film, starring Michael Pena and Lizzy Caplan, was pulled by Universal from its theatrical release two months ago. Now, it will skip theaters entirely and end up on everyone's favorite streaming service.
The future of theatrical releases grows more uncertain. Extinction, a sci-fi thriller from Hounds of Love director Ben Young, was due to hit theaters on January 26, 2018. But Universal pulled the film with no explanation. Now, Variety reports that Extinction will end up on Netflix. This seems to be a developing trend. Paramount had shuffled the third Cloverfield movie, The Cloverfield Paradox, around several possible release dates, only to have it end up on Netflix. Annihilation, another Paramount movie, will be skipping a UK theatrical release and going right to Netflix as well.
The Future?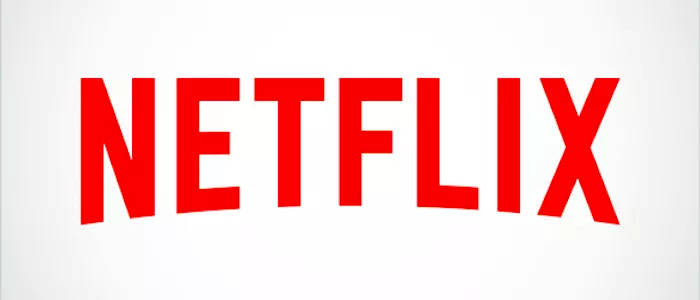 Is this a sign of things to come? Studios lacking faith in their product is as old as the film business itself. In the past, when a studio was less-than-sure about a film, they tended to dump it into a few theaters and let it fade from view. But theatrical attendance has diminished, and studios are catching on that a film that wouldn't be a hit in theaters can still recoup its cost by getting sold off to a streaming service like Netflix. One wonders if this is the ultimate future for films that aren't huge blockbusters. Will lower budget direct-to-VOD films go the way of the dodo and start finding their way to Netflix instead?
Netflix reportedly paid more than $50 million for The Cloverfield Paradox. Yet any illusion that this direct-to-Netflix release method might be the way of the future for the franchise was instantly smashed when, days later, Paramount confirmed they would release the next Cloverfield film, Overlord, in theaters. Rumor has it that Paramount was well aware that the critically un-acclaimed Paradox was an inferior product, and they were all too happy to avoid an uncertain theatrical future.
Extinction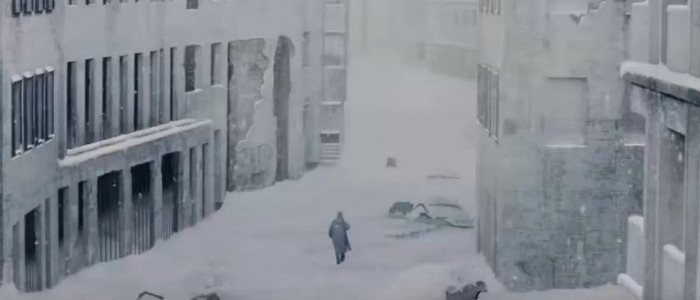 Extinction comes from Ben Young, the director behind the disturbing horror thriller Hounds of Love. Young's new sci-fi thriller stars Michael Pena and Lizzy Caplan, with Mike Colter, Lilly Aspell, Emma Booth, Israel Broussard, and Lex Shrapnel rounding out the cast. Here's the synopsis:
A father has a recurring dream of losing his family. His nightmare turns into reality when the planet is invaded by a force bent on destruction. Fighting for their lives, he comes to realize an unknown strength to keep them safe from harm.
"It's like nothing I'd ever read before," Young told The Hollywood Reporter. "It's a sci-fi family drama...about a guy trying to redeem himself within his family in the midst of an alien invasion." Extinction sounds like a promising project, but clearly Universal has some sort of issue with the film, or else they wouldn't have made the decision to dump it onto Netflix. Something worth noting: just because a studio lacks faith in a film, it doesn't mean the film will be a misfire. Uncertainty was what inspired Paramount to dump Annihilation on Netflix in the UK, but early social media reviews of the film are heralding it as a sci-fi masterpiece.
A film ending up on Netflix instead of in theaters shouldn't be considered a kiss of death. Last year alone, Netflix released critically acclaimed films like Okja and First They Killed My Father. The bottom line here: there's a brave new world of movie distribution ahead of us, and we're all going to have to get used to it.