Joaquin Phoenix In Talks To Play The Joker In Todd Phillips's Standalone DC Movie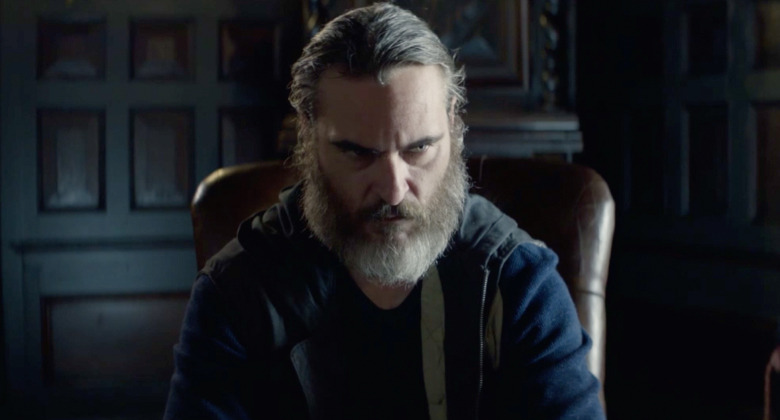 Joaquin Phoenix is reportedly in negotiations to play the Clown Prince of Crime in Todd Phillips' standalone Joker movie.Variety reports that Phillips met with Phoenix to play the lead character in his untitled Joker origin movie for Warner Bros. Studio negotiations are not yet underway, but sources tell the outlet that Phoenix is Phillips' top choice for the role, and that Phoenix has agreed to take the part.
In an ironic twist of fate, Phoenix was Darren Aronofsky's first choice to play Batman in his scrapped movie about the Dark Knight. And Phoenix has turned down several superhero roles throughout his career including Doctor Strange and Lex Luthor. He passed so many blockbuster parts that Phoenix ended up proclaiming that he didn't know if he would ever do a superhero movie. He told  Time Out New York in 2016:
I've flirted with several of those films, having meetings and getting close, but ultimately it never felt like they'd really be fulfilling. There were too many requirements that went against my instincts for character. I've been spoiled. I've never had to make those compromises. I've not met a director yet with one of those films where we go through the script, they say: 'You know what, fuck this set-piece, let's focus on the character!' I understand, but it's best I don't do it."
But a devoted actor like Phoenix, who can wildly swing from frightening mania to somber cruelty, may be just what the comic book genre needs. Phoenix has played his fair share of villains, and they'e each been a showcase for his incredible range — and a perfect fit for the role of the unpredictable Joker. His deliciously cruel dictator in Gladiator comes to mind, but let's not forget that scene in The Master where he completely loses his marbles.
This depth of emotion is certainly what Phillips' Joker origin movie is aiming for, with The Hangover director reportedly shaping the film to be a gritty crime film set on the streets of Gotham in the '80s. Phillips, who is directing the film and co-writing with Scott Silver, will reportedly take cues from the mob movie genre, in the wheelhouse of Martin Scorsese, who is producing the film. The Joker origin movie will exist under a new banner of standalone DC Comics films, separate from the official canon of the DC Extended Universe that began with 2013's Man of Steel.
This news comes after rumors circulated that Leonardo DiCaprio was Warner Bros.' top pick to play the Joker. With Scorsese producing the film, it wasn't a huge leap to assume that his frequent collaborator DiCaprio was a shoo-in for the part, but those reports amounted to no more than rumors. However, The Wrap reporter Umberto Gonzalez said that talks went as far as Phillips meeting with DiCaprio four times, only for negotiations to fall through.
They met once but what Justin didn't tell you is that Phillips met with DiCaprio about four times to discuss the role as well. https://t.co/gQdCXcHFwZ

— Umberto Gonzalez (@elmayimbe) February 8, 2018
Phoenix would be the fifth actor to take on the role of the Joker in live-action. The role has gone to some acting heavyweights including Jack Nicholson, who infused the character with malicious glee, and Heath Ledger, whose terrifying capriciousness won him a posthumous Oscar. Then there's the most recent iteration played by Jared Leto, who gave a decidedly divisive performance in Suicide Squad. And if you're raising your eyebrows at Phoenix playing a younger version of the character, Phoenix is actually three years younger than Leto. That won't matter since Leto will likely reprise the role in future DCEU films, but that's just to keep your facts straight as Warner Bros. continues to expand its DC films.