Donald Glover Talks Lando Calrissian's Coolness, Comfort And Capes In 'Solo: A Star Wars Story'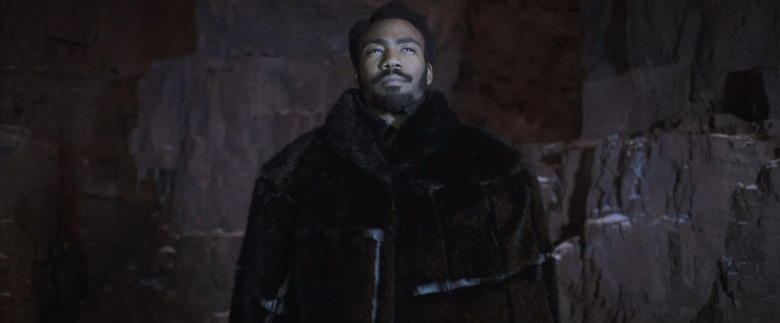 This week brought our first look at Solo: A Star Wars Story, and while this movie may be about Han Solo's younger years, one character is already stealing the show from him.
Solo: A Star Wars Story not only introduces us to a young Han Solo played by Alden Ehrenreich, but also his scoundrel of a pal Lando Calrissian. Bringing the future Cloud City overseer to life is none other than Donald Glover, who seems to succeed in everything he sets his mind to. He recently sat down to discuss the young Lando Calrissian and what he can tell us about the first owner of the Millennium Falcon.
Find out what we learned from this Donald Glover Lando Calrissian interview below
What Does the Millennium Falcon Reveal About Lando?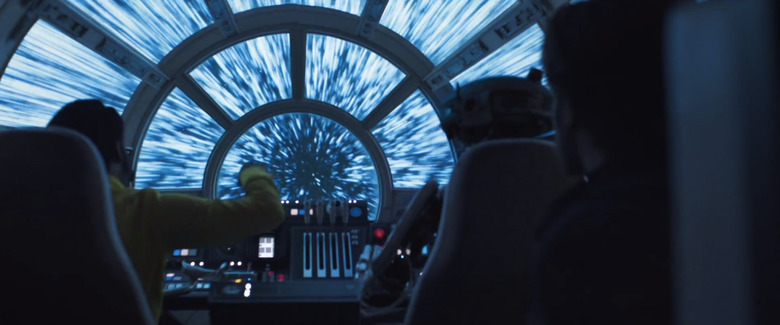 Entertainment Weekly spoke with Donald Glover shortly after he won a Grammy, and they asked where we find Lando at this stage in his life. More specifically, they started with what the newer, cleaner Millennium Falcon reveals about the man himself. Glover's answer shouldn't come as a surprise:
"He's a very particular person with particular tastes and he likes the comforts of life. I would live in it right now, to be honest! [Laughs] In between takes, they'd be like, 'Okay, we are going to set up for the next shot, so you can go sit in your chair or whatever,' and I'd be like, 'Actually I'll just stay in Lando's room.' It was that nice! I would just lay in his bed and read a book or write something because it is very comfortable. I think he likes to be comfortable. He's not a cowboy kind of guy."
What's most interesting about this is that we'll finally get to see the living quarters that exist on the Millennium Falcon, something we never saw while Han Solo and Chewbacca ran the ship. But in the hands of Lando Calrissian, it sounds like it's pretty damn comfortable.
Lando Isn't a Rule Breaker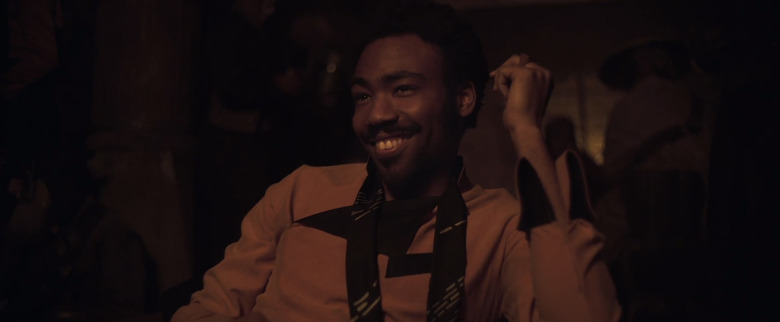 While one might expect a scoundrel who enjoys the company of Han Solo might be just as much of a scoundrel, Glover says Lando actually likes rules. He explains:
"He likes to know his way in and out of any situation that he's in. Lando likes rules because he's somebody who is in a position to benefit from rules. He's smart enough to figure out a way to like get out of things, like loopholes, And I think Han is more of a rule breaker and he can kind of get away with it."
There's one aspect of Lando Calrissian that is exactly what you would expect though, and that's how damn good he looks. However, Glover is careful to reel that in:
"Lando's not really the best dressed person on that set. And I don't say that lightly. There's just a lot of cool costumes and a lot of cool clothing. Lando's clothing, that's what I like. I was secretly super happy. His clothing is another spice of life. He takes pride in the clothing. It makes things easier. When people see you and you're debonair, they tend to want to give you stuff easier. [Laughs]"
Who Was Lando Before Cloud City?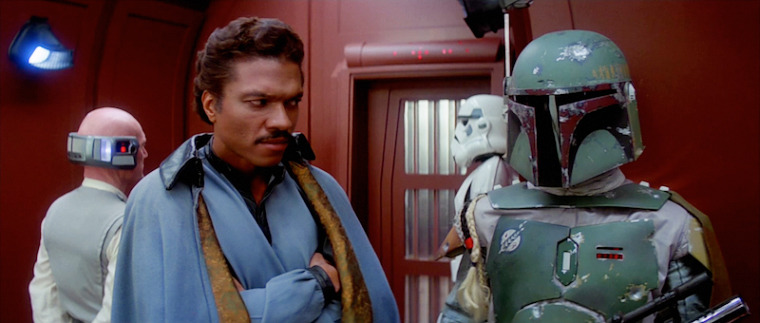 That's likely how Lando ended up being in control of his own city by the time we see him in The Empire Strikes Back. But Glover wants to make sure we know who Calrissian was before that. Glover says:
"I always like seeing younger characters when they are in younger times because it tells a lot about how they got to where they are. Like, when I was a teenager I felt like I knew a lot, but I didn't. By the time we meet him in Empire Strikes Back, he owns the city already. [Laughs] So, I wanted to show the person he was before that was even possible. Like, I don't even know if he thought that was possible at the time."
Personally I can't wait to meet young Lando Calrissian in Solo: A Star Wars Story, but I hope that the young Han Solo carries his weight as well. The spin-off hits theaters this summer on May 25, 2018.