Disney Legend Glen Keane To Direct Netflix Animated Film 'Over The Moon' – Here's Why That Matters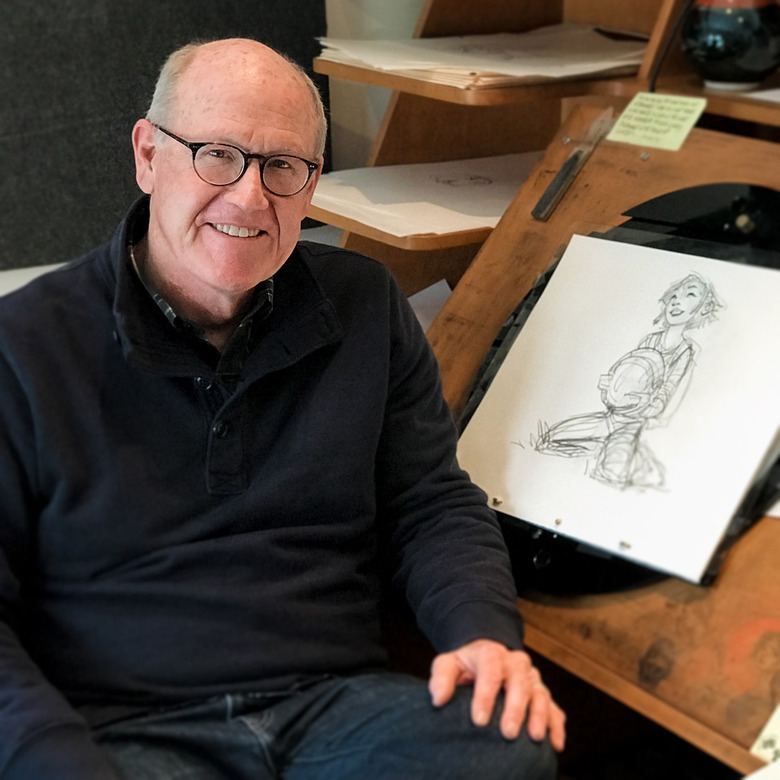 As hand-drawn animation slowly disappears from Hollywood, at least one legendary animator is helping to keep it alive.
Glen Keane, whose handiwork has become synonymous with the Disney animation renaissance of the '90s, is returning to feature film animation. But for the first time in decades, Keane will be stepping out from beyond Disney. He will work with Netflix and the rising Chinese animation studio, Pearl Studio, for their the animated film Over the Moon.
The Glen Keane Netflix Movie
Keane is directing Over the Moon, an animated musical film about a girl who builds a rocket ship in hopes of traveling to the moon and meeting a legendary Moon Goddess. The project, which Netflix announced on Tuesday, is a collaboration between the streaming service and the Chinese animation company Pearl Studio, which will be released theatrically in China and everywhere else on Netflix in 2020.
This will not be Keane's first time working with the fantastical — he is an award-winning animator with credits on Disney's The Little Mermaid, Beauty and the Beast, Aladdin, Pocahontas, Tarzan, Tangled, and more — but it will be his first time tackling a subject so entrenched in East Asian mythology. The film is a retelling of a classic Chinese myth of the ethereal moon goddess known alternatively as Chang'e or Chang-o, often centered around the moon-based elixir of life, or her earthbound lover, Houyi.
"I am powerfully drawn to characters who believe the impossible is possible," Keane said in a statement accompanying the announcement. He continued:
"OVER THE MOON has just such a heroine as its centerpiece. The compelling script by Audrey Wells has tremendous heart and humor that called to me and I had to respond. I'm honored to bring this story to life alongside my producer Gennie Rim. We are both looking forward to creating a wonderful film and partnership with Melissa Cobb at Netflix and Peilin Chou at Pearl Studio."
The announcement also came with Keane's stunning early drawings of the spunky main character.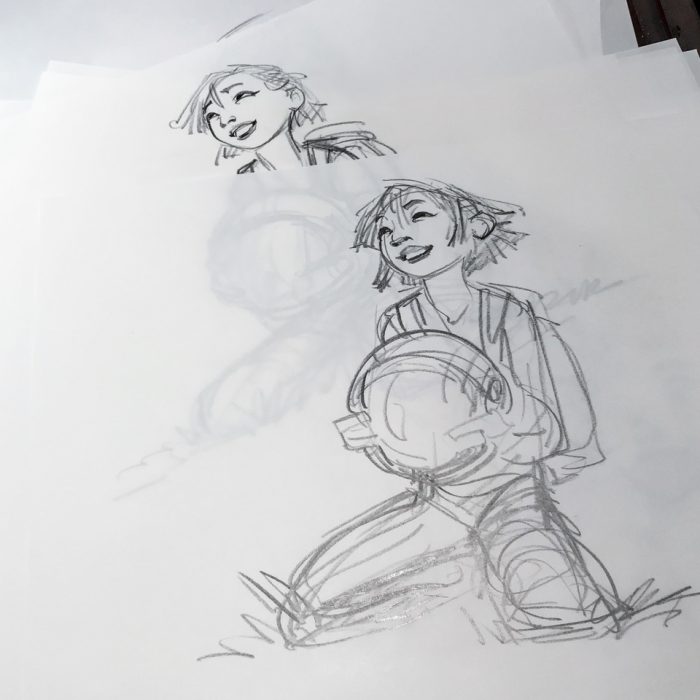 The film will be an intriguing first test for Pearl Studio, which is mostly known for its work co-producing Kung Fu Panda 3. The burgeoning studio has yet to produce its own full-length feature, but it has several films planned aside from Over the Moon, including the Yeti-themed Everest and The Monkey King. With the hole left by Studio Ghibli, Pearl Studio is one of the many animation studios tussling for its top spot. And by collaborating with Keane, they've just raised their profile significantly.
Why Glen Keane Deserves His Title as Disney Legend
Netflix and Pearl lucked out by tapping Keane, who has helped shape the animation style of Disney for the past 30 years. Keane's warm, hand-drawn animation with strong lines and vivid colors helped bring The Little Mermaid to life in 1989, and in the process, saved Disney Animation from certain ruin.
Disney's animation studio was on the precipice of bankruptcy in the '80s, but the release of The Little Mermaid signaled a turning point for the studio and the start of the Disney Renaissance, which included critically lauded commercial hits like Beauty and the Beast, The Lion King, and Aladdin. The wonderful documentary Waking Sleeping Beauty goes into greater detail about this, but even without seeing the doc, it's clear that Keane played a huge hand in shaping the Disney Renaissance.
After The Little Mermaid, Keane was the supervising animator for nearly all of Disney's animated fare from 1990 to 2002. His style became the default house style for Disney animated movies, and widely imitated — though he didn't avoid experimentation, as you can see in the sharply drawn Treasure Planet, his last hand-drawn feature for Disney.
Keane was named an official Disney Legend in 2013, sharing the title with Jim Henson, Carrie Fisher, and more. However, Keane hasn't worked on a feature film with Disney since 2010's Tangled, instead branching out with short films while occasionally consulting on features. This can be blamed on Disney's pivot to CG animation, which has threatened to be the uniform animation style for all of Hollywood. Or maybe it's because Keane has been experimenting with short films, like the breathtaking and gorgeous Duet, which took the internet by storm in 2014.
Keane also directed the 2017 animated short Dear Basketball, a film about and written by basketball player Kobe Bryant, which is currently nominated for an Oscar.
Over the Moon will be Keane's first time directing an animated feature film. And he couldn't be a better fit. Keane has remained underappreciated outside of the animation community for so long, and hopefully Over the Moon will do more than simply raise Pearl Studio's profile. Hopefully, it will raise Keane's as well.