New 'Star Wars' Films Coming From 'Game Of Thrones' Creators [Updated]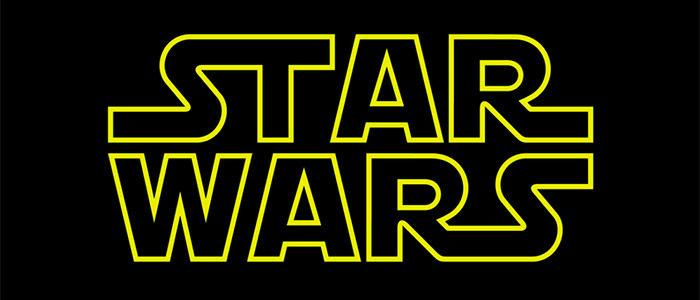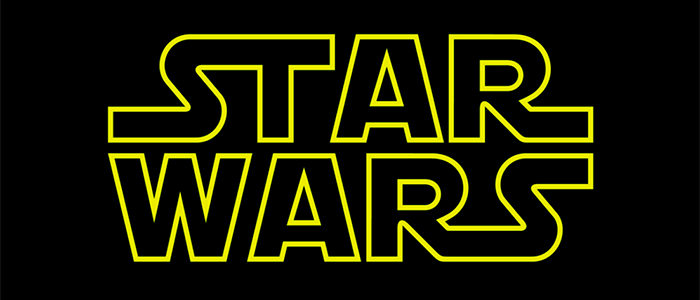 Update: We have added Disney CEO Bob Iger's statement on this hiring and speculate on what it could mean.
J.J. Abrams may be bringing the new sequel trilogy to its conclusion with the upcoming Star Wars: Episode 9, but we'll be visiting a galaxy far, far away for a long time yet. Disney and Lucasfilm have announced a series of new Star Wars movies from a duo with plenty of experience transporting audiences to bold and fantastical worlds: Game of Thrones creators David Benioff and D.B. Weiss.
Winter is Coming to a Galaxy Far, Far Away...
The news was announced on StarWars.com and details remain scarce. All we know is that this new series of movies will be separate from both the Skywalker saga and the new trilogy being planned by Star Wars: The Last Jedi director Rian Johnson. Benioff and Weiss will write and produce the films. It is not clear if they will also direct.
This is an interesting move because it makes a lot of sense! These are two guys who know their way around intense, passionate fandoms. Benioff and Weiss know what it's like to bring a beloved fictional universe to life and populate it with characters we love and characters we love to hate. Plus, Game of Thrones is coming to an end with its upcoming eighth season. These guys need a new challenge. After you produce a wildly popular television show whose logistics make most feature film productions look like picnics, moving into the world's most popular movie franchise certainly feels like the next logical step.
And does this mean the duo's instantly controversial alternate history sci-fi series Confederate is officially dead? It sure sounds like it.
As a Game of Thrones fan, I'm excited to see what Benioff and Weiss can bring to the Star Wars galaxy. While they've had their fair share of stumbles, they have managed to keep Game of Thrones remarkably consistent for close to a decade now. It's been bold, funny, adventurous, grim, challenging, and epic in the classical sense of the word. Give them the keys to the galaxy's biggest space opera. Let 'em go nuts.
Bob Iger on Benioff and Weiss: "They're focused on a point in time in the Star Wars mythology and taking it from there."

Also says they're close to announcing who will be developing one of the Star Wars shows for the streaming service.

— Spencer Perry (@TheSpencerPerry) February 6, 2018
When Could It Take Place?
Disney CEO Bob Iger was appropriately tight-lipped about what Benioff and Weiss are working on, but he did offer one tantalizing quote: "They're focused on a point in time in the Star Wars mythology and taking it from there."
That's not much to go on, but has that ever stopped us? The fact that a specific time is important to whatever they're cooking up speaks volumes. Other films have already covered the years before the original trilogy and the new films have already covered the future, so does that mean we should look to the past? Maybe even the distant past? Maybe even to the Old Republic, which existed thousands of years before Empire rose and fell?
Swaths of the Old Republic were wiped out when the Star Wars canon was reset, but this era is home to numerous beloved characters and stories. I put countless hours into the Knights of the Old Republic video game back in the day, so I have a deep personal attachment to this era. It's a cool setting: the Jedi are at full strength and engaged in open war against the Sith. This corner of the Star Wars universe is rich and untapped on the big screen...and just medieval enough to possibly appeal to the guys who made Game of Thrones.
Okay, Let's Just Say It
But let's just acknowledge the Max Rebo in the room: Lucasfilm has once again hired two white men to make a Star Wars movie. With all due respect to J.J. Abrams, Rian Johnson, Gareth Edwards, and Ron Howard (all of whom are very talented), it's time for Lucasfilm get a little more bold with who they put behind the camera. Kathleen Kennedy has maintained her pledge to create a more diverse Star Wars universe on screen (Rey and Finn and Jyn and Rose are all wonderful steps forward), but the same cannot be said for the director's seat. C'mon, Lucasfilm. The universe is big enough for everyone.
Anyway, Game of Thrones won't wrap up until 2019, so we probably won't hear much about these new Star Wars movies for some time yet. We'll see Solo: A Star Wars Story, Star Wars: Episode 9, and maybe even Rian Johnson's next Star Wars movie before the first Benioff/Weiss joint hits theaters. Lucasfilm is staying true to its word: we are going to see a Star Wars movie every year until the day we die.
The Complete Statement
Here is the complete press release:
David Benioff and D.B. Weiss are going from Winterfell to a galaxy far, far away.
It was announced today that Benioff and Weiss, creators of the smash-hit, Emmy Award-winning television series Game of Thrones, will write and produce a new series of Star Wars films.
These new films will be separate from both the episodic Skywalker saga and the recently-announced trilogy being developed by Rian Johnson, writer-director of Star Wars: The Last Jedi.
"David and Dan are some of the best storytellers working today," said Kathleen Kennedy, president of Lucasfilm. "Their command of complex characters, depth of story and richness of mythology will break new ground and boldly push Star Wars in ways I find incredibly exciting."
"In the summer of 1977 we traveled to a galaxy far, far away, and we've been dreaming of it ever since," Benioff and Weiss said in a joint statement. "We are honored by the opportunity, a little terrified by the responsibility, and so excited to get started as soon as the final season of Game of Thrones is complete."
No release dates have been set for the new films, and there have (thankfully) been no sightings of White Walkers around Lucasfilm.