James Mangold's 'Logan' Follow-Up Will Focus On Ford Vs. Ferrari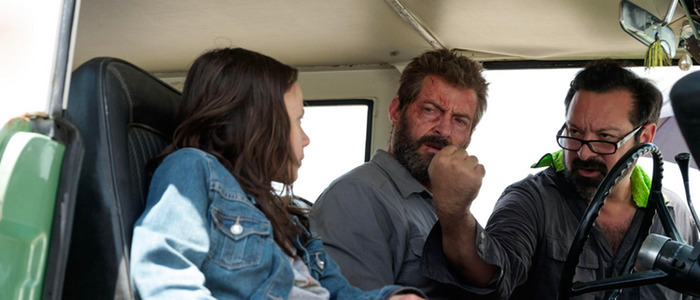 Logan director James Mangold's new movie is finally taking shape. The filmmaker will helm the true story of the battle between designers at Ford and Ferrari to create the world's fastest race car. Vroom vroom! More on James Mangold's new movie below.
James Mangold made one of the best superhero movies in recent memory and isn't about to sit back and rest on his laurels. Variety reports James Mangold's next movie will track the battle between Ford and Ferrari to build the world's fastest race car. Here's how Variety describes the movie:
"Based on a true story, the film follows an eccentric, determined team of American engineers and designers, led by automotive visionary Carroll Shelby and his British driver, Ken Miles, who are dispatched by Henry Ford II with the mission of building from scratch an entirely new automobile with the potential to finally defeat the perennially dominant Ferrari at the 1966 Le Mans World Championship. The project doesn't have a formal title, but is known internally as the Untitled Ford vs. Ferrari Project."
The film's plot sounds slightly like the plot of the now-delayed The Current War. That film was about the battle between Thomas Edison and George Westinghouse over electrical power dominance. This Untitled Ford vs. Ferrari Project wasn't Mangold's first choice as a Logan follow-up. Originally, the filmmaker was going to direct a drama for 20th Century Fox about the abduction of heiress Patty Hearst. That film was canceled after Hearst objected to the film's source material, Jeffrey Toobin's book. Hearst felt the book romanticized her rape and torture, and said she was "saddened and appalled" that Fox "agreed to finance and produce a movie based on Toobin's book." Fox subsequently canceled the film.
Mangold will now develop the Ford and Ferrari film with screenwriters Jez and John-Henry Butterworth.
Ferrari On Film
Mangold's Ferrari film isn't Hollywood's first attempt to bring the life of legendary Italian motor racing driver and entrepreneur Enzo Ferrari to the big screen. Fox was originally trying to adapt A.J. Baime's book Go Like Hell: Ford, Ferrari, and Their Battle for Speed and Glory at Le Mans as a feature film. Michael Mann was going to direct this adaptation with Christian Bale starring as Ferrari. The project has since gone to Legendary pictures to be adapted as a TV series, but Fox still hopes to cast Bale in this Mangold-directed movie.
In Mangold's take on the material, Bale is no longer wanted for the part of Ferrari, but rather that of British driver Ken Miles. Mangold will now use a different source for his Untitled Ford vs. Ferrari Project. This means we can expect two competing Ford vs. Ferrari projects in the future. Sort of like when Armageddon and Deep Impact came out in the same year. but with less asteroid strikes and more scenes of cars going really fast. That's all we know about James Mangold's new movie for now, but one thing is for certain: it definitely won't have a post-credit scene.