'Jurassic World: Fallen Kingdom' Viral Website Reveals What Claire Has Been Doing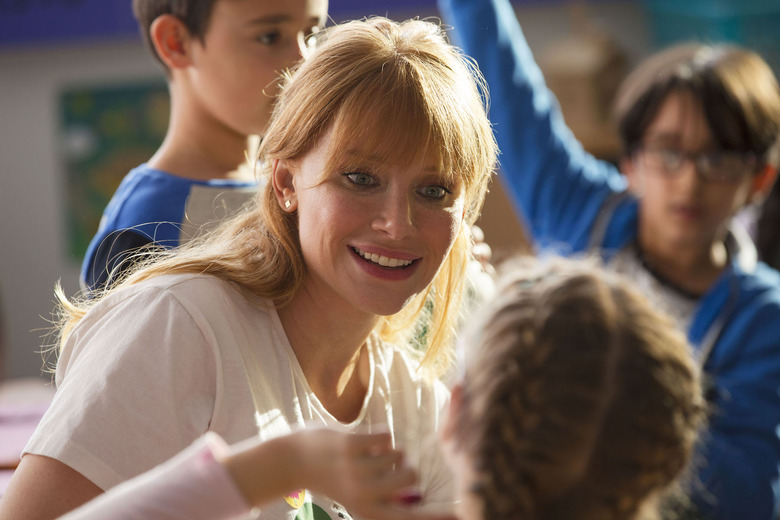 It's been four long years since disaster hit the Jurassic World theme park. In the time since then, Claire Dearing (Bryce Dallas Howard) has traded heels for sneakers, a severe bob for long flowing locks, and a shallow corporate mindset for conservation activism.
The term "Dinosaur Protection Group" has been thrown around in various synopses for J.A. Bayona's upcoming Jurassic World: Fallen Kingdom, but what do we know about it? A new Jurassic World Fallen Kingdom viral website reveals the Dinosaur Protection Group's mission, and offers a peek at Claire's more sunny outlook.
Viral marketing is all the rage right now, especially after The Cloverfield Paradox's clever viral campaign and abrupt release. Universal is making use of the Jurassic Park franchise's built-in fanbase by launching its own viral website: The Dinosaur Protection Group.
The Dinosaur Protection Group
The website relays information about Claire's new conservation group dedicated to the protection of the dinosaurs on Nublar Island. And it's pretty impressive! The website is formatted exactly like any real-life conservation or activist site, replete with bright pastel colors, and smiley pictures of kids. But it doesn't falter from its mission to protect the dinosaurs. There are numerous blog posts, maps, and posters calling attention to the dinosaurs' imminent extinction due to an active volcano on the island. There's even a petition to Congress!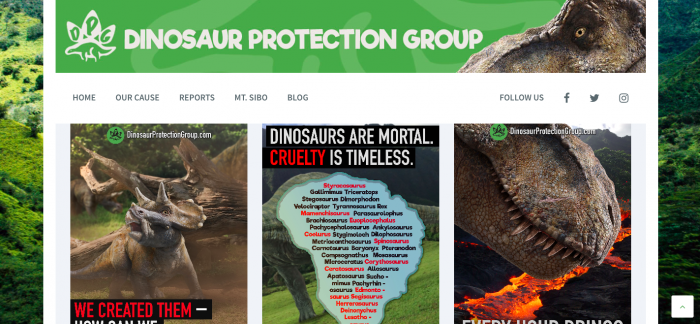 According to the website, Claire founded the DPG (it's got its own nifty acronym!) shortly after the tragic events of Jurassic World. The organization grew to 30 volunteers, two of which we'll see play pivotal parts in Jurassic World: Fallen Kingdom. These fresh-faced members — a paleo-veterinarian and a systems analyst — get tons of face time on the website.
The Two Volunteers
Here are their "employee bios" below:
Zia Rodriguez (Daniella Pineda): Zia Rodriguez trained in pre-veterinary medicine at Berkeley before the park incident put on hold her dream of accepting an internship at Jurassic World. Now Zia is one of DPG's strongest advocates and our resident expert on dinosaur biology. Once the DPG fulfills its goal, she wishes to achieve her dream of mending our giant neighbors.
Franklin Webb (Justice Smith): Having previously worked at Jurassic World as an IT technician, Franklin Webb now operates the DPG's social media and online marketing campaigns. As his surname comically suggests, Franklin is an expert on all things to do with computers and the internet. This makes him an important asset to the DPG's reach around the globe.
It's smart marketing that fills us in on two newcomers to the franchise, both of whom look like they could've been plucked out of college. The Jurassic movies always need young faces to run from dinosaurs and they have a believable reason to do so.
Jurassic World: Fallen Kingdom is set to hit theaters on June 22, 2018.
Four years after the destruction of the Jurassic World theme park, Owen Grady and Claire Dearing return to the island of Isla Nublar to save the remaining dinosaurs from a volcano that's about to erupt. They soon encounter terrifying new breeds of gigantic dinos while uncovering a conspiracy that threatens the entire planet.