'Gone Baby Gone' TV Pilot Has Been Ordered At Fox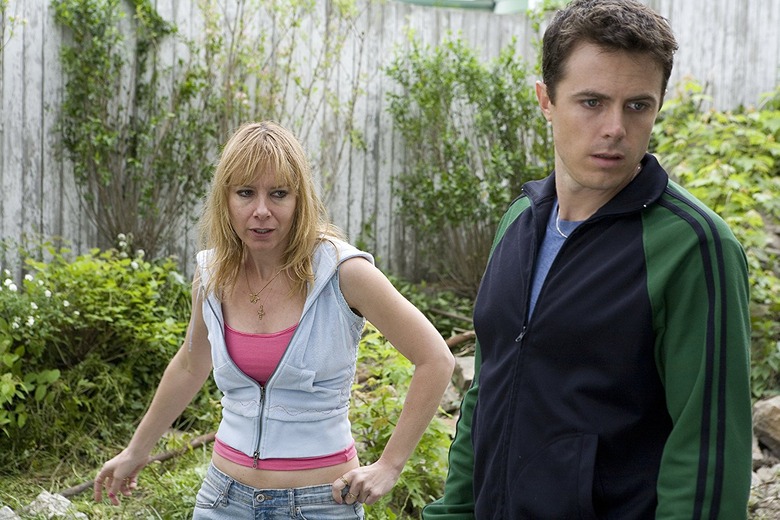 More than a decade after the release of the feature film adaptation of Dennis Lehane's best-selling novel, Gone Baby Gone, Fox has ordered a pilot for a TV series adapting the story of working class Boston detectives investigating a young girl's kidnapping.
Written by Black Sails creator Robert Levine, the pilot will be a one-hour drama following private detectives Patrick Kenzie and Angela Gennaro, who are "armed with their wits, their street knowledge and an undeniable chemistry" as they attempt to tackle cases that the law can't in the working-class Boston borough of Dorchester, according to Variety.
Levine and book author Lehane are both set to executive produce the pilot, which will be a co-production between 20th Century Fox Television and Miramax. The pilot is aiming for Fox's 2018-2019 TV season.
Gone Baby Gone was written by Lehane in 1998 and was the fourth in his series of mystery novels featuring Boston private investigators Patrick Kenzie and Angela Gennaro. It was first adapted into a feature film by Ben Affleck, making his feature film directorial debut. The acclaimed neo-noir starred Casey Affleck, Michelle Monaghan, Amy Ryan, and Morgan Freeman. Ryan nabbed an Oscar nomination for Best Supporting Actress as the bereaved mother desperate to find her missing daughter.
Here's the film's synopsis as a refresher:
Along with his girlfriend (Michelle Monaghan), a private detective (Casey Affleck) takes on the difficult task of searching for a kidnapped girl in Boston. During his investigation, he must deal with the girl's aunt, a disapproving lawman (Morgan Freeman) and a drug dealer.
The film was a taut, tense thriller and arguably Ben Affleck's best film (sorry, Argo), and it's hard to imagine it making the transfer to primetime TV without losing its cynical, sobering depiction of working-class poverty. Under Fox, it's likely that the TV adaptation of Gone Baby Gone will be streamlined into a procedural format, along the lines of TV adaptations of high-concept films like Minority Report or Limitless, rather than the prestige dramas like Fargo, which arguably went on to be even better than its source material.
The Gone Baby Gone TV show hasn't been greenlit for a series order yet, so we'll have to wait and see how the pilot is received by the executives at Fox.