'Mission: Impossible - Fallout' Drops New Poster, Images, And Teaser Ahead Of Super Bowl Trailer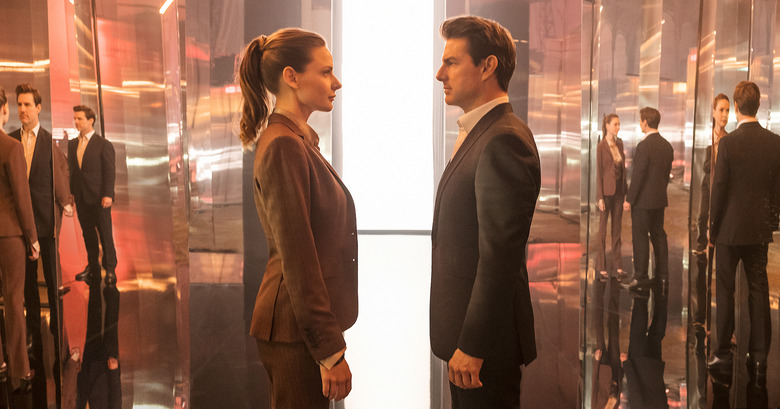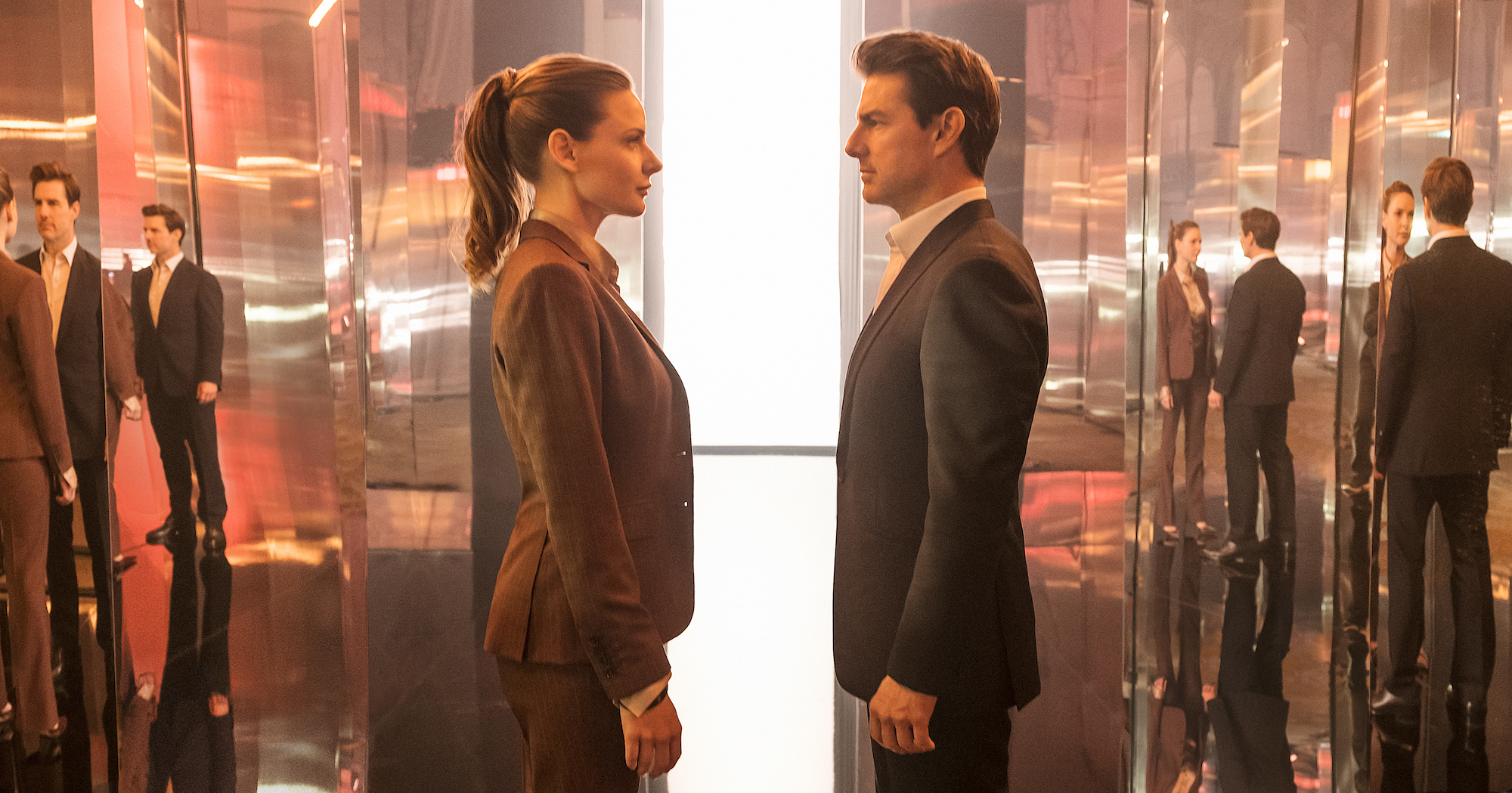 Ethan Hunt is back, and he's raring to go.
The latest film in Tom Cruise's slow escalation of death-defying stunts will drop a trailer on Super Bowl Sunday, but ahead of that highly anticipated commercial comes a new poster, new images, and some brand new footage from the sixth Mission: Impossible movie: Mission: Impossible – Fallout.
The first Mission: Impossible posters wisely centered around Tom Cruise's face — he was the star, the box office draw, after all. But then, Rogue Nation rolled in with the revelation that audiences didn't come for the illustrious Mission: Impossible title – they came to see Cruise put himself in mortal danger. The Rogue Nation poster was simply an image of Cruise's most dangerous stunt yet: the actor hanging on the side of an airplane. With the way that the early teases of Mission: Impossible – Fallout were going — Cruise posting Instagram photos of himself hanging out of a pilot-less helicopter and making an impossible (and ultimately injurious) leap between two buildings – you'd think the new poster would feature his corpse. Instead, the Fallout poster is surprisingly subdued.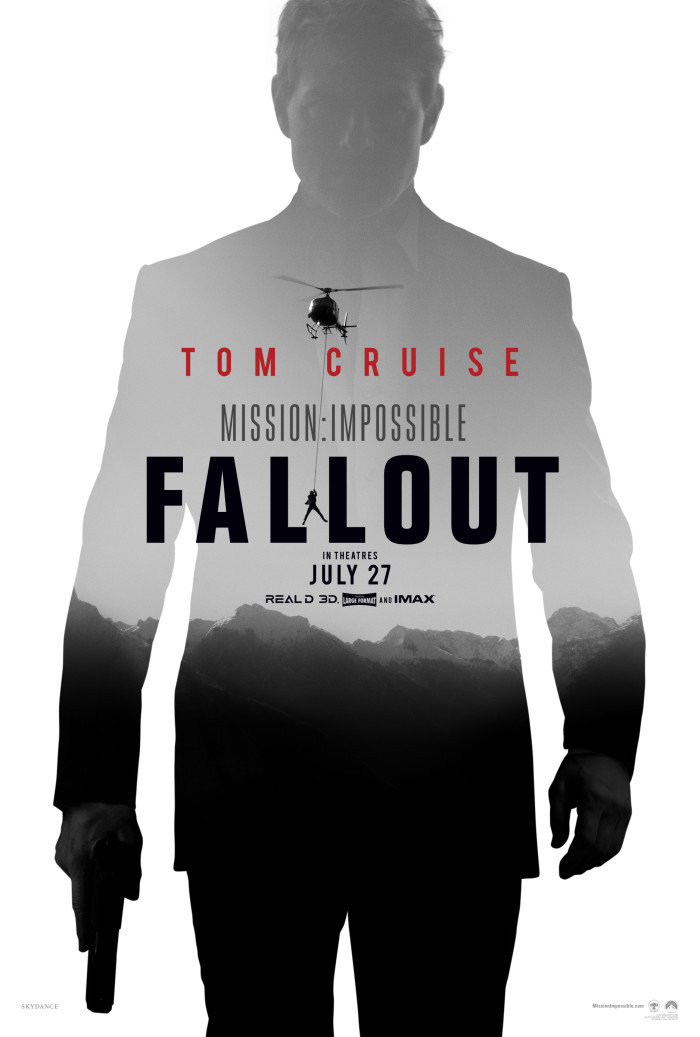 This movie is once again about Ethan Hunt and the "fallout of all his good intentions," as director Christopher McQuarrie said. But notice the little figure in the center of Cruise's chest: Yes, that is tiny Tom Cruise, dangling from a helicopter. Guess we couldn't get a Mission: Impossible poster without seeing at least one of the insane stunts that Cruise pulled off to get our butts into theaters.
This poster is accompanied by a surge of new Mission: Impossible 6 material, including new footage and several new stills from the film — one with Cruise and Rogue Nation breakout Rebecca Ferguson, and another with series stalwarts Simon Pegg and Ving Rhames.
And some all new footage comes courtesy of a trailer tease posted on Twitter, which features quick flashes of various scenes. Fights! Helmets! Dangerous driving! It's all very exciting, and a good way to wet our whistles before the full trailer debuts on Super Bowl Sunday.
Here is the synopsis for Mission: Impossible – Fallout:
The best intentions often come back to haunt you.  MISSION: IMPOSSIBLE – FALLOUT finds Ethan Hunt (Tom Cruise) and his IMF team (Alec Baldwin, Simon Pegg, Ving Rhames) along with some familiar allies (Rebecca Ferguson, Michelle Monaghan) in a race against time after a mission gone wrong.  Henry Cavill, Angela Bassett, and Vanessa Kirby also join the dynamic cast with filmmaker Christopher McQuarrie returning to the helm.
Mission: Impossible is set to hit theaters on July 27, 2018.