Michelle MacLaren To Direct Chris Pratt's 'Cowboy Ninja Viking'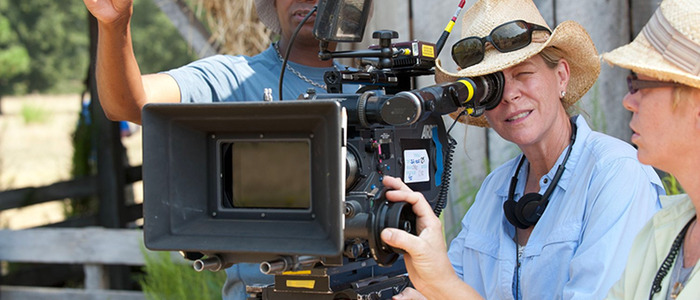 The comic book adaptation Cowboy Ninja Viking was announced back in 2014, but the project has stalled out for a while. Now, the Chris Pratt film has finally found its director: television veteran Michelle MacLaren. This, along with the upcoming Nightingale, will be the acclaimed TV director's first official foray into feature filmmaking. More on the Cowboy Ninja Viking director below.
The road from page to screen for Cowboy Ninja Viking has been long. The adaptation of A.J. Lieberman and Riley Rossmo's 2009 comic originally had Zombieland writers Paul Wernick and Rhett Reese working on a screenplay in 2010. In 2014, Chris Pratt was announced as the lead. Now, Cowboy Ninja Viking has finally found its director: Michelle MacLaren. MacLaren is a highly sought-after TV director who has helmed episodes of Game of Thrones, Breaking Bad, The Deuce and Better Call Saul. At one point, she was supposed to direct Wonder Woman, but left the project due to creative differences. Now, MacLaren appears to be finally breaking into big screen features.
The Tracking Board confirms MacLaren's involvement with Cowboy Ninja Viking, and also says that Pratt was part of a big push for a female director for the film. Jennifer Yuh Nelson, who directed Kung-Fu Panda 2 and Kung-Fu Panda 3, was also considered to direct. World War Z director Marc Forster was attached to the film at some point, but left.Cowboy Ninja Viking will have Pratt playing Duncan, who is part of an experimental government program that transforms a person with multiple personality disorder into a deadly assassin with three distinct personas (cowboy, ninja, viking). Here's the official synopsis of the comic:
It started with Dr. Sebastian Ghislain: rogue psychotherapist/covert op/DJ. Tasked with creating a counter-intelligence unit, he turned to those long thought useless to society...patients with Multiple Personality Disorder. These agents became known simply as Triplets. Misguided? Yeah. Impractical? Sure. But did it work? Absolutely not. Now someone has located each Triplet and created a band of ridiculously disturbed, but highly effective assassins. Our only hope? A Triplet known as Cowboy Ninja Viking!
Craig Mazin, who wrote The Hangover Part II and Part III, as well as The Huntsman: Winter's War, penned the most recent draft of the script. In addition to Cowboy Ninja Viking, MacLaren also has the World War II drama The Nightingale in pre-production. Both Cowboy Ninja Viking and The Nightingale are slated for 2019 release dates, which makes one wonder which of the films MacLaren will get to first (if she indeed still plans to direct both of them).