'Aardvark' Trailer: Mysterious Jon Hamm Woos Therapist Jenny Slate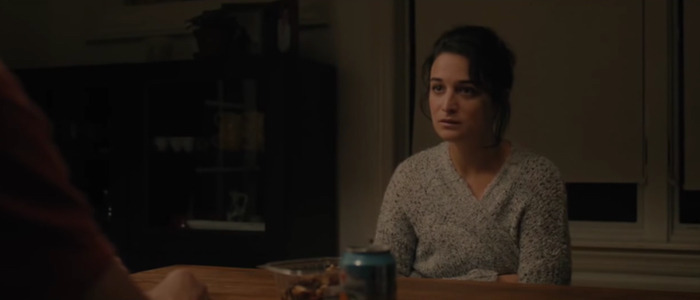 In Aardvark, Jenny Slate plays a therapist who begins a relationship with Jon Hamm, the brother of one of her patients (Zachary Quinto). But while Quinto's character is the one in therapy, Hamm might be the person with issues. In the Aardvark trailer, the lesson to be learned is: never date Jon Hamm, no matter how handsome and mysterious he is.
What a curious thing this Aardvark trailer is. The presence of the very funny Jenny Slate at first makes one think this might be a comedy, but there's a distinct sexy thriller vibe going on here. I've seen Aardvark described as a "dramedy," but the tone and cinematography on display in this trailer hint at something a bit more serious. See for yourself.
Aardvark trailer 
Here's the Aardvark synopsis:
Emily Milburton's (Jenny Slate) newest therapy patient is Josh Norman (Zachary Quinto), an emotionally challenged introvert who suffers from increasingly volatile hallucinations. Most pressing though, is his estranged relationship with his brother, Craig (Jon Hamm), a famous TV actor who just so happens to be in town for a visit. So what's the worst that could happen when Craig shows up on Emily's doorstep?
I really hope there isn't some silly twist at the end that reveals Jon Hamm isn't actually real, but rather one of Zachary Quinto's multiple personalities, because...that would be bad, and the type of nonsense twist that should've gone out of style in the 1990s. That said, I'm a huge fan of Jenny Slate, and I want her to star in all the movies all the time, so I'm excited to see her as the lead here, especially since this doesn't seem like the typical role she usually plays. Perhaps this is the beginning of Slate branching out and taking on more roles (like in the upcoming Venom, for instance). Make it happen, Hollywood.
In addition to Jenny Slate, Zachary Quinto and Jon Hamm, Aardvark also stars Tonya Pinkins, Sheila Vand, Marin Ireland and Peter Grosz. It marks the directorial debut of Brian Shoaf, who also wrote the screenplay. Aardvark played at last year's Tribeca Film Festival, where it didn't garner the best reviews (it's currently sitting at an alarming 13% on Rotten Tomatoes), but I'm a big enough fan of the cast here to give the film a shot. Unless it really does turn out that Jon Hamm is a figment of Zachary Quinto's imagination. Then I'm going to be upset.
Aardvark opens on April 13, 2018 in limited release.