A 'Hocus Pocus' Book Will Give You The Magical Sequel You've Been Waiting For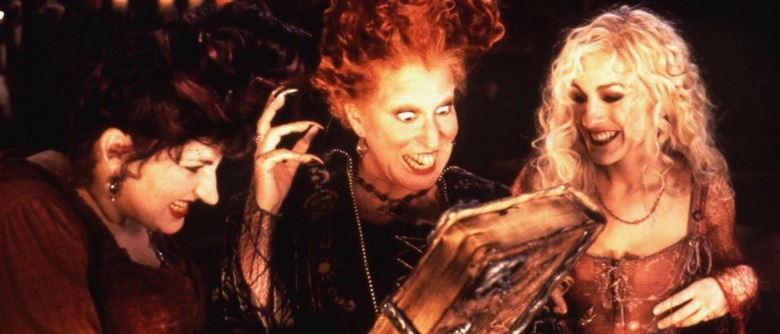 Maybe magic exists after all. A feature film sequel to Disney's beloved 1993 fantasy-comedy is all but dead, but the highly-demanded Hocus Pocus sequel will get resurrected in literary form.
An all-new Hocus Pocus book, to be released on the film's 25th anniversary, will feature a retelling of the classic Halloween movie as well as a sequel that takes place decades later with a new generation of Salem teens, inlcuding Max and Allison's 17-year-old daughter, Poppy.
25 years ago, Bette Midler, Sarah Jessica Parker, and Kathy Najimy put a spell on us as the menacing, charismatic witches who kidnapped children and sucked out their souls in order to replenish their youth. They met their doom at the end of Hocus Pocus, foiled by the plucky Max Dennison (Omri Katz), his sister Dani (Thora Birch), his friend Allison (Vinessa Shaw), the spirit of Thackery Binx stuck in the form of a cat (Sean Murray), and the zombified Billy Butcherson (Doug Jones, in one of his early recognizable roles).
But fans always wondered if that was truly the end. Who wouldn't love to see Midler, Parker, and Najimy chewing the scenery once again? But alas, Hocus Pocus 2 was not meant to be, and instead Disney Channel is developing a remake of the classic film without the original cast.
But hope arrives in the form of Hocus Pocus & The All New Sequel, a two-part book by A.W. Jantha that will be released on the 25th anniversary of the film, according to Oh My Disney. Oh My Disney also debuted the enchanting cover art: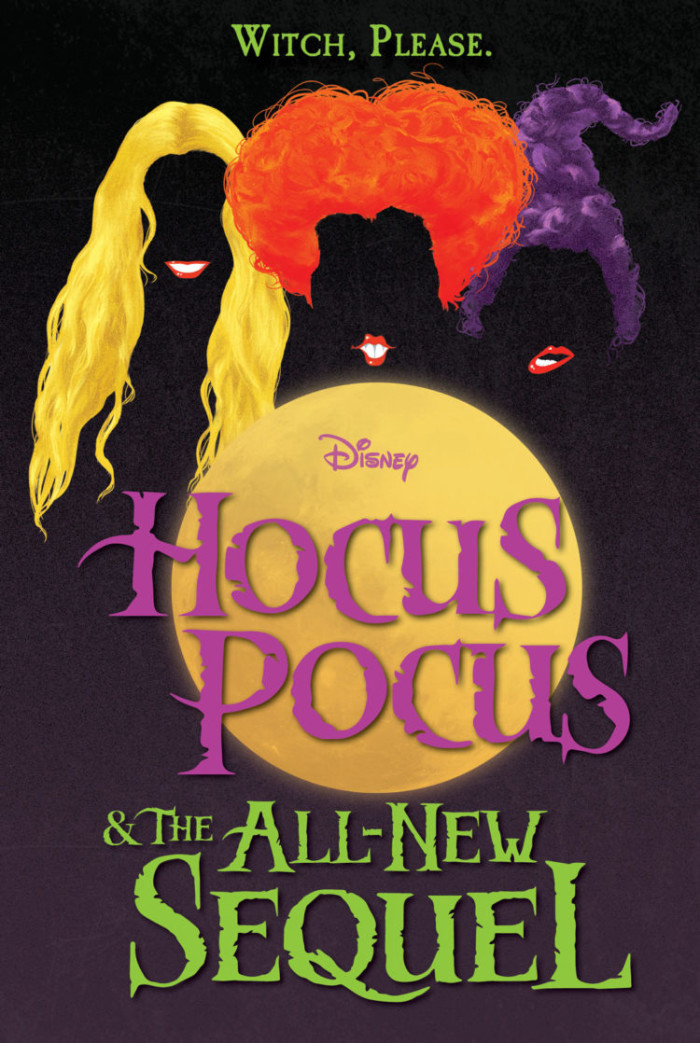 The first part will be a "fresh" retelling of the original movie, while the second part will take place 25 years later in Salem with Max and Allison happily married, but their teenage daughter Poppy facing an old evil.
Here is the synopsis to the Hocus Pocus & The All New Sequel:
Shortly after moving from California to Salem, Max Dennison finds himself in hot water when he accidentally releases a coven of witches from the afterlife. Max, his sister, and his new friends (human and otherwise) must find a way to stop the witches from carrying out their evil plan and remaining on Earth to torment Salem for all eternity. Twenty-five years later, Max and Allison's seventeen-year-old daughter, Poppy, finds herself face-to-face with the Sanderson sisters in all their sinister glory. When Halloween celebrations don't quite go as planned, it's a race against time as Poppy and her friends fight to save her family and all of Salem from the witches' latest death-defying scheme.
Hocus Pocus and the All-New Sequel is available for pre-order here. The book will go on sale on July 10, 2018.