True Crime: 'Dirty John' TV Show In The Works, 'Maze Runner' Star To Play Ted Bundy's Ex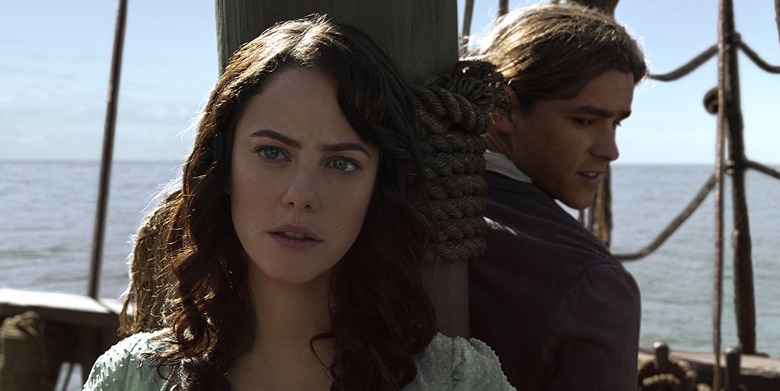 The true crime zeitgeist shows no signs of slowing down, as a popular true crime podcast is set to receive a TV adaptation and a feature film about Ted Bundy casts a rising star as Bundy's ex-wife.
First, the popular LA Times podcast Dirty John is being adapted into a TV series by Bravo, written by Chance creator Alexandra Cunningham. And Maze Runner and Pirates of the Caribbean rising star Kaya Scodelario has been cast opposite Zac Efron in the Ted Bundy thriller Extremely Wicked, Shockingly Evil and Vile.
Dirty John Gets Adapted by Bravo
The Los Angeles Times' eerie investigative series by reporter Chris Goffard will be part of a two-season, straight-to-series order for a scripted drama anthology from Bravo, according to The Hollywood Reporter. The first season will be based on Goffard's podcast about "Dirty" John Meehan, whose courtship of a wealthy California woman, Debra Newell, turned increasingly bizarre as Meehan attempted to alienate Newell from her family and children. Newell was sent into a spiral of paranoia, deception, and ultimately survival. I won't give away the ending, but you can peek at the podcast's homepage here.
Bravo seems like the perfect network for this series, as its sister network Oxygen rebranded to focus on true crime. Oxygen has already ordered a companion unscripted series exploring Meehan's "real-life crimes." Episode number counts and premiere dates for both series have not yet been announced. The second season of Bravo's anthology series will also be an entirely new story with a close-ended finale.
The Dirty John series comes on the heels of the true crime zeitgeist of recent years, which saw podcasts like Serial and In the Dark and TV docuseries like The Jinx or Making a Murderer conquer pop culture conversation. But the genre may be reaching a turning point, as true crime has also received its fair share of scathing satires, like Netflix's brilliant American Vandal.
Kaya Scodelario Puts the Ex in 'Extremely Wicked, Shockingly Evil and Vile'
But true crime hasn't yet reached peak saturation point on the film side. Rising star Kaya Scodelario, who stole her scenes in the Maze Runner series and Pirates of the Caribbean: Dead Man Tell No Tales, has been cast as Ted Bundy's ex-wife Carole Ann Boone in Extremely Wicked, Shockingly Evil and Vile, Variety reports.
Extremely Wicked, Shockingly Evil and Vile is a thriller starring Zac Efron as the infamous serial killer. The story is told from the point of view of Bundy's longtime girlfriend Elizabeth Kloepfer (Lily Collins), as she struggles with his strange behavior. John Malkovich also stars as Judge Edward Cowart, who presided over the murder trial. The film is directed by Joe Berlinger from Michael Werwei's buzzy screenplay, which won the Nicholl Fellowship prize and was named to the Black List.
Though the cast seems alarmingly young, Efron actually makes for smart casting, as the real-life Bundy was known for disarming his victims as a clean-cut, good-looking man. Bundy confessed to 30 homicides committed in seven states between 1974 and 1978. Scodelario has yet to have a true breakout role but she is a promising talent. Plus, she hails from a British teen show that has spawned acclaimed actors like Dev Patel, Nicholas Hoult, and Jack O'Connell. She may very well be the next Skins star to hit it big.