'Hereditary' Trailer: One Of 2018's Freakiest Horror Movies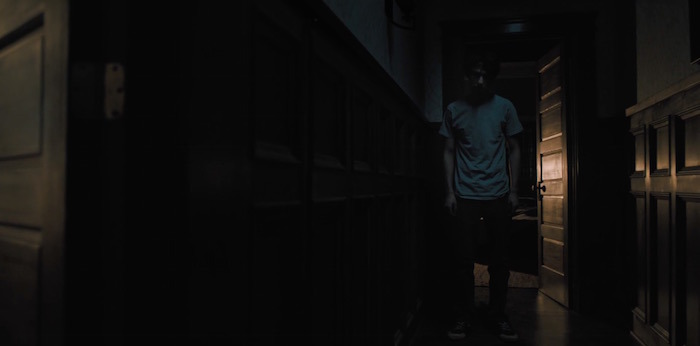 When a new horror movie invites immediate comparisons from critics to The Witch and Kill List, it has my attention. So Ari Aster's Hereditary had my complete and undivided attention the moment in premiered at the Sundance Film Festival. But now that the first trailer for this film arrived, it has all of my attention and then some. The festival buzz suggests that this is an early contender for the best horror movie of 2018 and this footage does nothing to convince me otherwise.
Hereditary features a deep bench of brilliant character actors and promising newcomers, including Toni Collette, Alex Wolff, Milly Shapiro, Ann Dowd, and Gabriel Byrne. Behind the camera as writer and director is Aster, making his feature film debut. I was initially hesitant about watching this trailer because everyone who saw it at Sundance said to go in knowing as little as possible, but I've been assured that this preview contains only "5% of the crazy." In other words, you can appreciate one of the most well-edited horror trailers in a long time without fear of spoilers.
Hereditary Trailer
Man, A24 sure knows how to cut a trailer, huh? Here's the official synopsis for Hereditary, which sketches the basic shape of what looks like a terrifying and unsetting film:
When Ellen, the matriarch of the Graham family, passes away, her daughter's family begins to unravel cryptic and increasingly terrifying secrets about their ancestry. The more they discover, the more they find themselves trying to outrun the sinister fate they seem to have inherited. Making his feature debut, writer-director Ari Aster unleashes a nightmare vision of a domestic breakdown that exhibits the craft and precision of a nascent auteur, transforming a familial tragedy into something ominous and deeply disquieting, and pushing the horror movie into chilling new terrain with its shattering portrait of heritage gone to hell.
If you want to know a little bit more, Steve Prokopy reviewed the film for us from the Sundance Film Festival and he raved about how it blends sheer terror with an attention to character and detail lacking in many horror movies:
Hereditary also has enough conspiracy-related plot twists to warrant the comparisons to Rosemary's Baby, although this family's descent into despair and madness seems more tied to destiny than being pushed by outside forces. The film's deliberate pacing, commitment to atmosphere over cheap scares, and stellar cast, led by the remarkable Collette, make this work an early contender for one of the best horror films of the year. There's an artistry and level of craftsmanship that is too often lacking in movies designed to scare or otherwise creep us out, and the effort is both effective as hell and greatly appreciated. Arter is a filmmaker less interested in spectacle and more intent on a type of world building that places his audience at the center of this fresh hell — both the last place we want to be, as well as exactly where we want to be for this ride.
Hereditary hits theaters on June 8, 2018.