Robert Kirkman Adapting 'Birthright, A Fantasy Comic Version Of 'Flight Of The Navigator'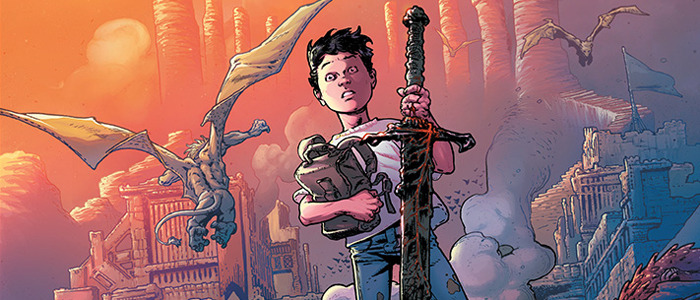 A new report says that The Walking Dead creator Robert Kirkman will produce a film version of the comic Birthright at Universal Pictures as part of the studio's first-look deal with Kirkman's Skybound Entertainment. If you've ever wondered what Flight of the Navigator might look like as a fantasy story instead of a science fiction story, this sounds like it might be pretty close to that.
Read more about the Birthright movie adaptation below.
Bleeding Cool reports that the comic series will be getting the movie treatment. Birthright debuted in 2014, and is written by Joshua Williamson and drawn by Andrei Bressan. The comic's official synopsis is so vague it that doesn't even communicate the premise of the story, but here's a good synopsis from Adventures in Poor Taste:
"One day while playing ball with his dad, a young boy named Mikey disappeared in the woods. Nothing could be found of him and the family became fractured as a result: The father, Aaron, became suspected of killing his son and fell into a deep depression. The mother, Wendy, began to believe it and divorced Aaron. Finally, their remaining son, Brennen, was just caught up in the middle.
A year later the family is called in to speak with the FBI. The lead agent on the case has found a new lead: a suspect who looks like he stepped out a fantasy novel (and acts just like a character from one as well) has been brought in for questioning. All evidence, despite how crazy it seems, point to this mysterious man having their long lost son in captivity. But what happened to Mikey while he was gone? What world did he enter; what did he learn there; and most importantly, what did he bring back with him?"
If you intend to read the comic and want to go in completely blind, turn back now, but I'm going to spoil the first act set-up for the story because it's what really hooked me. Begin spoilers:
It's revealed fairly early on that the mysterious man who comes to the parents' world is actually an older version of Mikey – meaning this is a time travel story with fantasy elements as well. Count me in.
And end spoilers.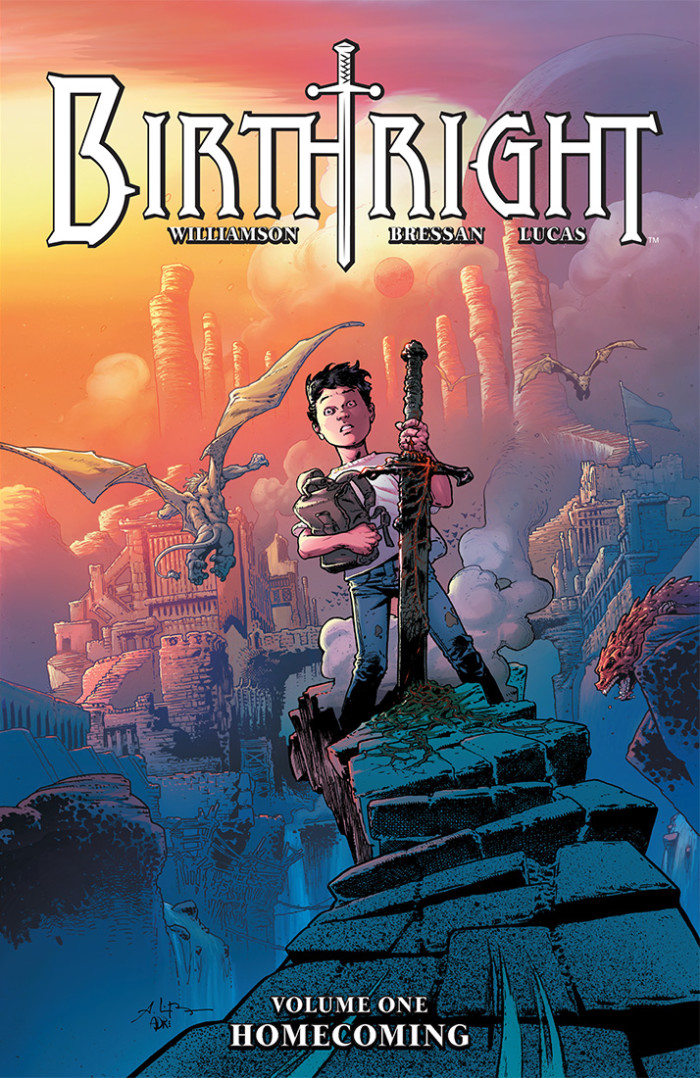 We know Kirkman is producing the movie (he was involved with the comic as a sort of overseer, since Image Comics releases his Skybound Entertainment titles), and the movie adaptation will be written by Cinco Paul and Ken Daurio, the writers behind animated movies like the Despicable Me trilogy and The Secret Life of Pets. Their credits give me some pause here, but it seems as if Williamson and Bressan think their work is in good hands:
"Birthright is a giant fantasy epic but at its core it's a story about family, and I'm really excited that a creative team who values those same storytelling elements will be adapting Birthright. Andrei and I have put so much of ourselves into developing the Birthright comic and we know that Cinco, Ken and the entire Skybound team will do the same as they adapt it for the big screen."
I haven't read the comic, but this concept has a ton of potential, and along with the release of Invincible (which is being directed by Seth Rogen and Evan Goldberg), Birthright could be in the first wave of Skybound projects that make an impact on the big screen outside of its core fanbase.