'Unsane' Trailer: Steven Soderbergh's New Horror Film, Shot Entirely On An iPhone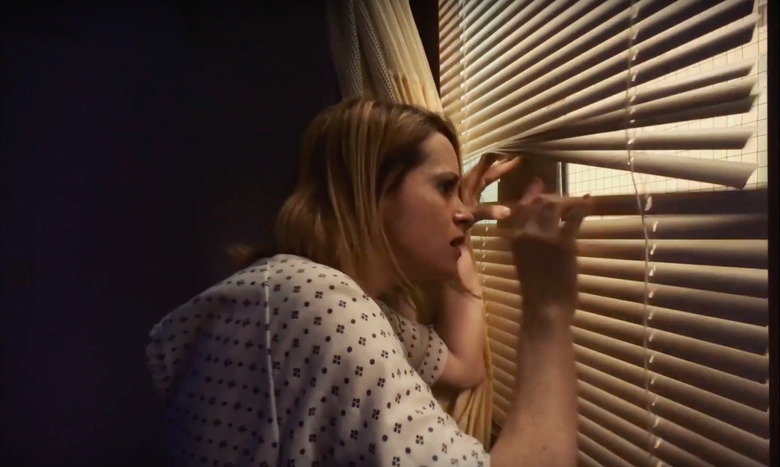 Unsane Trailer
The Unsane trailer is a chilling piece of work from a master director — proving that even a film shot on consumer-grade technology can still sweep up audiences. Part Shutter Island, part Get Out, Unsane stars The Crown breakout Claire Foy as a mentally unravelling woman who reports the re-appearance of her stalker, only to be placed in a mental institution against her will. The authorities refuse to listen to her frantic story, leading her to question her own reality.
The film also stars The Blair Witch Project's Joshua Leonard, SNL's Jay Pharoah, Killer Joe's Juno Temple, Appropriate Behavior's Aimee Mullins, and Traffic's Amy Irving.
Soderbergh has recently extolled the virtues of shooting on an iPhone. This moviemaking method started to rise in standing after The Florida Project director Sean Baker shot the acclaimed 2015 indie hit Tangerine on iPhones, mostly due to budgetary constraints. Soderbergh is perhaps the most prominent feature film director to choose to shoot on an iPhone, and if the trailer is anything to go by, it seems like his experimental venture will pay off. The trailer is tense, gripping and altogether impressive for a film shot on a smartphone — but what else would you expect from a consummate director like Soderbergh, who excels in stylish suspense?Unsane will be distributed independently through Soderbergh's Fingerprint Releasing, which also released last summer's Logan Lucky.
Here is the official synopsis for Unsane:
A young woman is involuntarily committed to a mental institution where she faces her greatest fear – not knowing if it is real or part of her delusion.
Unsane will premiere at the Berlin International Film Festival in February. Unsane is scheduled to open in theaters on March 23, 2018.