'Cloverfield' Sequel Viral Marketing Reveals More About That Mysterious Corporation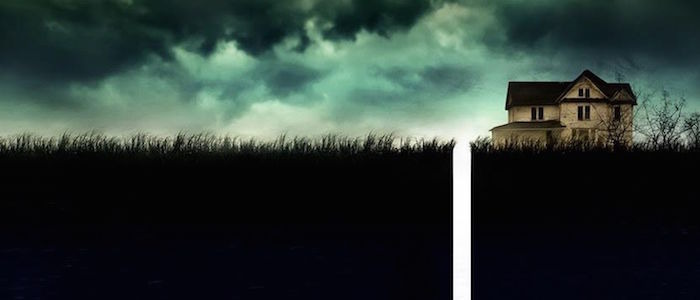 The Cloverfield folks are at it again. While the fate of the second untitled Cloverfield sequel's distribution is up in the air — will it remain with Paramount or go straight to Netflix? — the folks behind the viral marketing for the third film are still on top of their game.
The cryptic website that arrived to promote the Cloverfield movie formerly known as God Particle (now possibly known as Cloverfield Station) has changed, revealing potentially more information about the shady corporation that keeps popping up in the Cloverfield cinematic universe.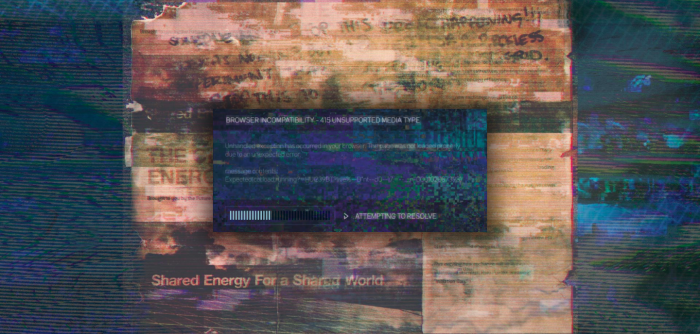 The site Tagruato.jp, the website for the fictional Japanese mining company Tagruato, has updated its interface with a new message. Now, newspaper clippings for "The Cloverfield Energy Initiative" appear behind the loading bar, as well as phrases like "Shared Energy for a Shared World." And — if you look harder enough — you can see the name Rafu Funaki, who, according to Reddit sleuths (via SyFy), is chairman of the Future Energy Development Committee in the original Cloverfield alternate reality marketing campaign.
But the most intriguing new discovery with this update is a scribbled message at the top, also deciphered by a Reddit user. The enhanced image can be seen here, but here is the text:
"Someone needs to stop this from happening!!! This is nothing but a reckless experiment that will reset the world's grid. Stop this to save the world. T.I.D.O. Wave."
What does it all mean?! No clue...except that Tagruato, who we learned in the first phase of viral marketing was responsible for a "revolutionary new energy technology" that could be the world's new renewable energy source, may be at the root of some apocalypse-level event. This could be the event alluded to in the plot description for the original God Particle film, which followed Daniel Brühl, Elizabeth Debicki, Aksel Hennie, Gugu Mbatha-Raw, Chris O'Dowd, John Ortiz, David Oyelowo and Zhang Ziyi as astronauts on a space station who, after an accident with the particle accelerator, discover that the Earth missing.
But there's one more new development. The second viral marketing site 04182028.com has introduced some new flashing images. Though the garbled words being spoken still sound like gibberish (though I think I could catch something like "EEI was alive"?), there is now an image of an important-looking man in glasses and a suit speaking to a camera — a politician of some sort? The man bears a striking resemblance to Vikings actor Donal Logue, which another Redditor also pointed out.
But take all these exciting new clues with a grain of salt. All the previous Cloverfield viral marketing ultimately had very little impact on the actual plot of the films, though they are pretty fun to parse through. For now, the Cloverfield sequel is expected to arrive in theaters on April 20, 2018.