'Hal' Review: A New Doc About One Of The Most Uncompromising Filmmakers Of The 1970s [Sundance]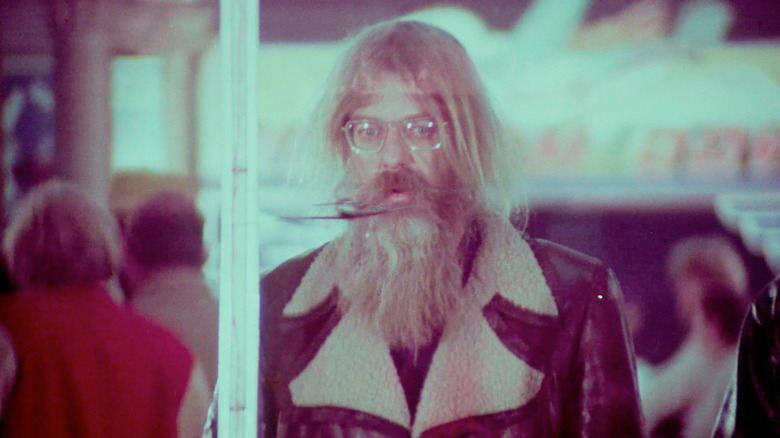 Anyone who knows the films of the late Hal Ashby often finds it difficult to put into words exactly what it was that separated his work from that of other directors that rose to success in the 1970s. In many ways, his significance and influence as a filmmaker is best understood in the works of more contemporary directors who were deeply inspired and empowered by Ashby's maverick nature and refusal to allow his work to be altered or influenced by anyone but those around him that he trusted and with whom he worked closely—and uncompromising nature that eventually came back to haunt him as the 1980s brought about an era where profits and accountants ruled the studios, while art took a back seat.
Veteran documentary editor Amy Scott marks her directorial debut with Hal, a stellar profile of the great filmmaker that is as radical and obsessive as its subject. The movie takes us through Ashby's journey from the editing room to the pinnacle of success as a director in the '70s to the rapid and devastating decline in the '80s, when he was forced to watch many of his contemporaries (like Spielberg, Scorsese and Coppola) work closely with studio brass to great financial gain.
Scott uses ample amounts of archival footage, taped interviews, personal letters, and testimonials from those who knew him best and others who simply took great notes while watching his work. One of the most illuminating interview subjects is director Norman Jewison, who gave Ashby some of his earliest gig as an editor on such films as The Cincinnati Kid, The Russians Are Coming! The Russians Are Coming!, The Thomas Crown Affair, and In the Heat of the Night, for which Ashby won his only Oscar. Ashby not only learned to cut a film masterfully, but he had his social awareness and sense of compassion heightened by working closely with lifelong friend Jewison.
From his earliest works as a director, Ashby always found the humanity in even the oddest characters featured in his movies. Few filmmakers have a run quite like he did in the 1970s, moving from his low-budget debut The Landlord to classics like Harold and Maude, The Last Detail, Shampoo, Bound for Glory, Coming Home (which garnered Ashby his only Oscar nomination for Best Director), and the transcendent Being There, which almost feels more pertinent to politics and culture today than it did in 1979.
Actors lined up to work with Ashby, and he had enormously successful collaborations with the likes of Jack Nicholson, Jane Fonda, Jon Voight, Warren Beatty, Lee Grant, Beau Bridges, Louis Gossett Jr., Shirley MacLaine, and Peter Sellers, to name just a few. As much as Ashby frequently clashed with the studios, he had tight-knit relationships with those that surround him on set, especially his two key cinematographers, Haskell Wexler and Caleb Deschanel, both of whom gives some of the greatest insight into Ashby as a pure filmmaker. That's not to say that they didn't clash with him as well, but they were all fighting for a better film, and results were the most important things.
Hal also gives a great deal of screen time to a handful of better-known fans of Ashby's work, who draw inspiration from his examples on all of their films. Among those chiming in are Alexander Payne, David O. Russell, Lisa Cholodenko, Allison Anders, Adam McKay, and Judd Apatow, who sings the praises of Being There, in particular, as being a perfect film and the one that his works aspires to be most like in terms of its tone and sly nature.
The doc also dives into Ashby's personal life as a frequent pot smoker, a relentless womanizer, and a workaholic that frequently lost relationships because of his long hours working on his movies. A deep-dive conversation with Ashby's longtime friend and producing partner Charles Mulvehill gives us a glimpse into the intersect between the professional and personal that provided Ashby with some of his greatest insight into human behavior.
Scott uncovers some great period on-set interviews and press clips, featuring Nicholson, Sellers, Ruth Gordon and others that reveals as much about Ashby's process as any remembrance. There was clearly as certain looseness to his sets that he not only encouraged but insisted upon. Additional footage from what appears to be a memorial to Ashby (he died in 1988) allows us to see peers such as Beatty and Harold and Maude star Bud Cort give funny and quite moving speeches about their friend.
Minus the personal testimony from the subject himself, Hal in many ways resembles the recent doc De Palma, as it moves chronologically from film to film, analyzing both the content and the level of difficulty it took to get each one made (screenwriter Robert Towne's stories in this department are invaluable). And after the critical and financial success of Being There, it's difficult to watch Ashby's reputation be so horribly tarnished by his string of bombs in the 1980s, culminating in 1986's 8 Million Ways to Die, starring Jeff Bridges and Rosanna Arquette (both of whom are interviewed for this film), which was physically taken out of Ashby's possession and finished by the studio.
And as his career went into decline, so too did his personal life. According to the film, his drug habit got worse and his relationships continued to fall to pieces. A strange series of interviews with ex-lovers and grown children who never really new Ashby further cloud his legacy, but keep things honest. Sometimes these Hollywood stories don't all end in riches and fame Ashby is a filmmaker who, without question, deserves to have his work pushed back into the spotlight, and Scott documentary is clearly a product of love and admiration. It's almost impossible to imagine an era in cinema when directors could get away with the things that Ashby did creatively, but clearly we're all the better for the fact that he did.
/Film Rating: 8 out of 10