'Gerald's Game' Director To Adapt 'The Shining' Sequel 'Doctor Sleep'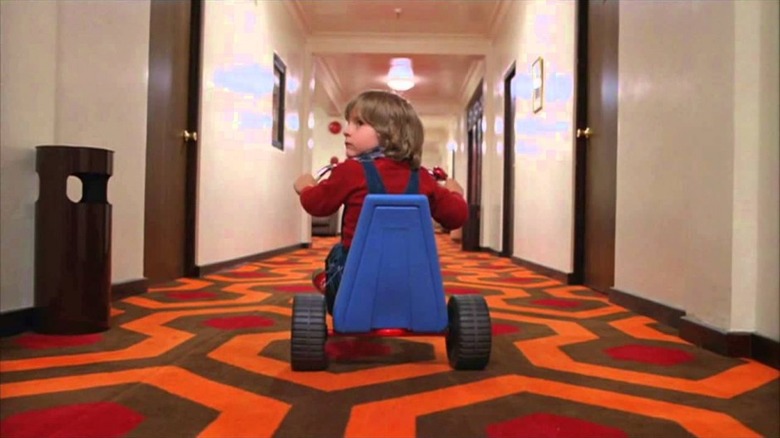 When It made $700 million worldwide last year, one thing was immediately clear: we are going to start seeing a lot more Stephen King adaptations in the years ahead. And we were already seeing quite a few, as 2017 also saw the release of The Dark Tower (bad!), 1922 (good!), and Gerald's Game (very, very good!). Now, the director of the latter is taking a plunge back into the master of modern horror's work with an adaptation of Doctor Sleep, the sequel to King's The Shining.
Mike Flanagan has signed on to direct the film adaptation of the 2013 novel, which is both good and bad news. On one hand, Doctor Sleep isn't especially good. But on the other, Flanagan is one of the most talented people making horror movies these days and everything he does should be on genre fans' radar.Deadline has the news, reporting that Flanagan has officially teamed up with Warner Bros. to direct Doctor Sleep. He will also rewrite the screenplay, which was originally penned by Akiva Goldsman, one of the many cooks who toiled away on The Dark Tower. This must be a triumphant moment for Flanagan, who stated late last year that Doctor Sleep was one of his dream Stephen King adaptations, saying, "Who wouldn't want to venture back into the world of Danny Torrance?"Doctor Sleep catches up with Danny (the psychic kid who survived the events of The Shining) decades later, as he's grown into a miserable alcoholic who is battling his fair share of personal demons, many of them shades of his late father. When he decides to sober up, his "shine" returns and he starts using his abilities to help people. Naturally, all kinds of fresh supernatural mayhem occurs.The Shining looms large for both King fans and horror movie fans, even though the 1977 novel and Stanley Kubrick's 1980 film adaptation are very different beasts. They're both incredible, but King's raw humanity, which powers almost all of his work, is deliberately absent from Kubrick's chilly and mesmerizing take on the material. It'll be interesting to see how Flanagan and Warner Bros. approach Doctor Sleep, as it is very much a sequel to King's The Shining and not a sequel to Kubrick's The Shining. Will they try to have it both ways and make a movie that functions for both book and movie fans?
We shall see. And I feel good about this one. After all, Flanagan took Gerald's Game, a seemingly impossible-to-adapt novel, and made it into a powerful and gruesome chiller that never lost sight of its characters. That wasn't the first time Flanagan proved himself to be a miracle worker, as his Ouija: Origin of Evil is a very fun and very scary sequel to a truly lousy movie. Toss in other terrific horror movies like Oculus and Hush and it's clear that Doctor Sleep is in good hands. If anyone can make this book into a good movie, it's Flanagan.
Flanagan is currently working on a television adaptation of The Haunting of Hill House for Netflix, but Deadline says that Warner Bros. wants to fast track Doctor Sleep. I imagine we'll be seeing this one sooner rather than later. In the meantime, other Stephen King adaptations are moving forward all around us, including a new version of Pet Sematary.