TV Bits: Michael Shannon Teams With Park Chan-Wook, Helen Mirren Is 'Catherine The Great,' And More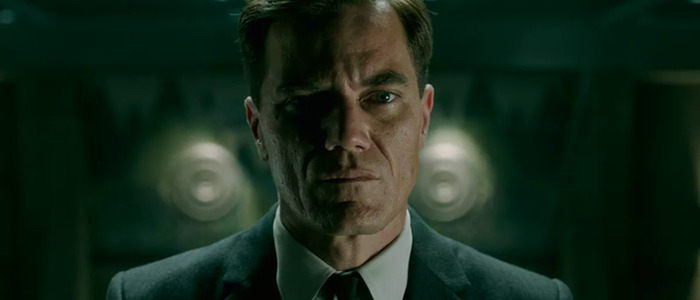 In this edition of TV bits:
Sneaky Pete season 2 debuts a new trailer.
Altered Carbon shows off some impressive fights.
Michael Shannon joins AMC's Little Drummer Girl.
Helen Mirren joins HBO Catherine the Great.
Sister Maggie is coming to Daredevil season 3.
Here's some extremely excellent news: Michael Shannon has joined Park Chan-wook's new AMC spy series The Little Drummer Girl. Michael Shannon and Park Chan-wook are both two people worth paying attention to, and the two of them working together is an absolute dream. THR reports Shannon will join a cast that includes Florence Pugh and Alexander Skarsgard. The six-part series is adapted from the book by John le Carre. Put this in front of my face immediately, please. Here's the synopsis of the book:
On holiday in Mykonos, Charlie wants only sunny days and a brief escape from England's bourgeois dreariness. Then a handsome stranger lures the aspiring actress away from her pals—but his intentions are far from romantic. Joseph is an Israeli intelligence officer, and Charlie has been wooed to flush out the leader of a Palestinian terrorist group responsible for a string of deadly bombings. Still uncertain of her own allegiances, she debuts in the role of a lifetime as a double agent in the "theatre of the real."
Oh that Sneaky Pete, he's so sneaky! And he's back for a whole new season. The show stars Giovanni Ribisi as a con man who tries to start a new life by assuming the identity of his old prison cellmate, Pete. Unfortunately, this just gets him into more trouble. Sneaky Pete is coming back for a second season on Amazon Prime Video, and there's a whole new trailer to prove it. Here's the synopsis, which makes almost no sense to me because I've never seen this show:
On the verge of starting fresh, Marius (Giovanni Ribisi) is dragged back into the role of Pete Murphy when two thugs—believing he's Pete—threaten to kill the Bernhardts if he doesn't take them to Pete's estranged mother and the millions she stole from their employer. Now Marius must tread a dangerous line to find her and protect the family, all while keeping up the Pete con.
Netflix has a brand new show (of course they do) called Altered Carbon. It's a sci-fi action series that borrows heavily from Blade Runner and features some complex world building. I've seen the show, and I have to admit I wasn't a huge fan. As I said in my review, "Ultimately, your enjoyment from Altered Carbon will come down to how much you want out of it. If you're looking for nothing more than a series of cool action scenes set against some stunning backdrops, you'll likely come away satisfied. If you crave some sort of depth to go along with all that beautiful imagery, however, you're out of luck." One thing the show does have a lot of, though, is cool fight scenes. And this new featurette takes a look at them.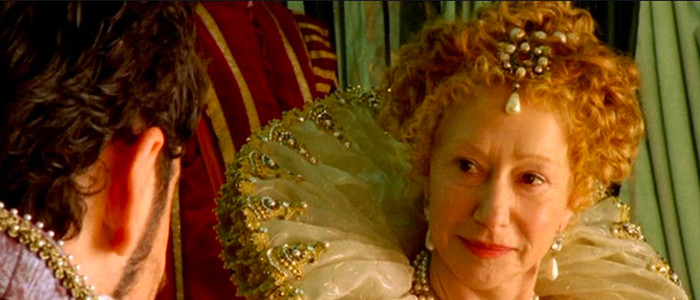 Helen Mirren has already played a queen for HBO in the series Elizabeth I, and now she's returning to play yet another monarch. HBO confirms Mirren has joined the cast of the HBO and Sky miniseries Catherine the Great. Mirren will play the 18th century Russian monarch, the country's longest-ruling female leader. Per HBO, "The four-part historical drama will follow the end of Catherine's reign and her affair with Russian military leader Grigory Potemkin that helped shape the future of Russian politics." "She rewrote the rules of governance by a woman," Mirren said, "and succeeded to the extent of having the word 'Great' attached to her name."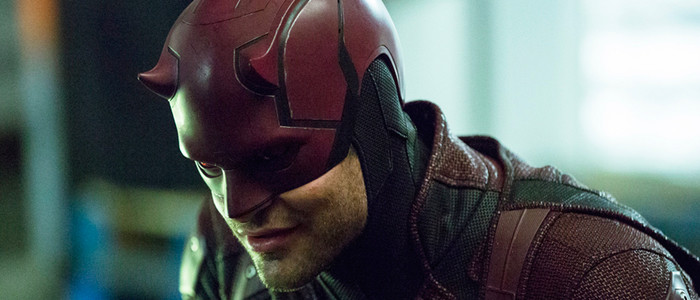 Possible SPOILERS for Daredevil here, so be warned! Daredevil season 3 is adding a new family member: Joanne Whalley has been cast as Matt Murdock's mom. Marvel reports that Whalley will portray "Sister Maggie, a strong-willed nun who speaks her mind and cares deeply about Matt's safety." At the end of The Defenders, an injured Daredevil/Matt Murdock wakes up in a hospital, and a nun says, "Go get Maggie, tell her he's awake!" This was clearly the set-up for the character, who, it turns out, is secretly Matt Murdock's mom. "We are big fans of Joanne's work and are fortunate that someone of her caliber will be joining our already talented family," said Jeph Loeb, Executive Producer and Marvel's Head of Television.