Anne Hathaway's 'Barbie' Pushed Back Two Years, 'Slender Man' And 'Spider Web' Get New Release Dates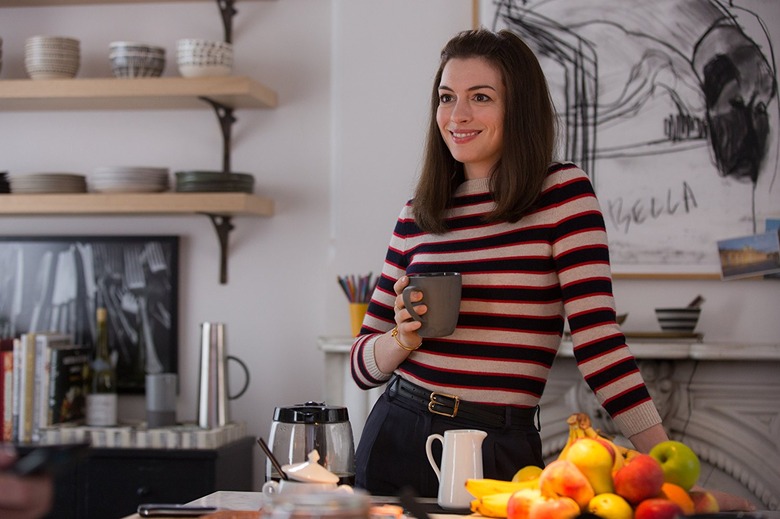 Sony is pushing the release dates of a handful of its upcoming films, some originally slated to open in theaters as soon as this summer.
The biggest move is that of Anne Hathaway's Barbie movie, a comedy that saw initial star Amy Schumer leave last March. Initially scheduled to open in August 2018, the Barbie movie has been pushed back a whopping two years.
Sony has pushed back the release of the Barbie movie from August 8, 2018 to May 8, 2020. This is the second time the comedy saw a release date shift, with Sony originally dating the movie for June 29, 2018, before moving it back six weeks.
Anne Hathaway was in talks to replace Amy Schumer in the Barbie movie back in July 2017, though news around the film has stilled since then. Hathaway would play "a woman that slowly awakens to the fact that she doesn't fit into the perfect land of Barbies and journeys to the real world, where she discovers that being unique is an asset." It's a subversive, feminist take on the Mattel toy, set to be directed by Alethea Jones and based on a script worked on by Lindsey Beer, Jenny Bicks, Kim Caramele, Diablo Cody, Bert V. Royal, Hilary Winston and Schumer. If the multiple release date changes didn't spell trouble for the film, perhaps the number of names attached to the script do does.
But the Barbie push looks like it's just a part of Sony shuffling around dates for a few of its major releases, including the upcoming horror film Slender Man and the new Girl with the Dragon Tattoo adaptation, The Girl in the Spider's Web. Slender Man has been moved to a August 24, 2018 opening from its original May 18, 2018 slot. Meanwhile, The Girl in the Spider's Web, the sequel starring Claire Foy and Sverrir Gudnason taking over the roles from Rooney Mara and Daniel Craig, has been moved from an October 19, 2018 release date to November 9, 2018, according to Hollywood Reporter journalist Borys Kit. The crime thriller is currently in production.