Final 'Pacific Rim Uprising' Trailer: The Monster-Slaying Team Is Here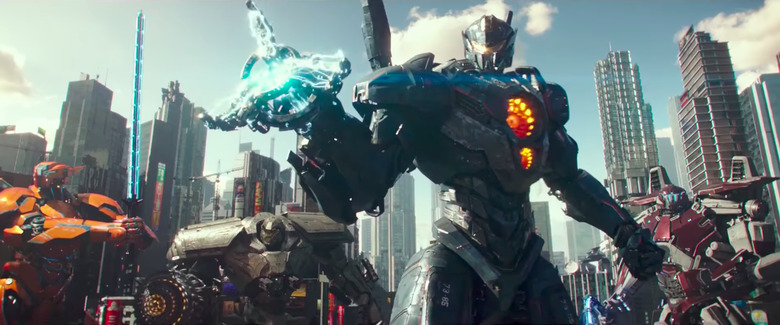 Jaegers, assemble!
The final trailer for Pacific Rim Uprising has been released, with a new look at star John Boyega in action, and the explosive battles between the Jaegers and the biggest Kaiju monsters to ever terrorize the Earth. It looks like it'll be a battle of epic proportions.
Pacific Rim Uprising Trailer
Guillermo del Toro's Pacific Rim was an emphatic love letter to the mecha anime and toy lines that the Mexican director grew up with, a wink to every young kid who spent their childhoods mashing together their robot and monster toys. But thankfully, the original film felt a step above that, anchored by the heartfelt and sincere performances of stars Idris Elba, Rinko Kikuchi, and Charlie Hunman. But with every trailer we see of Steven S. DeKnight's upcoming sequel, it looks progressively like that young kid mashing their toys together in battle. But it's still pretty cool.
A new poster for the sci-fi sequel gives the spotlight to the team of Jaegers led by by the familiar Gipsy Danger, as they go up against the biggest Kaiju to ever terrorize the Earth.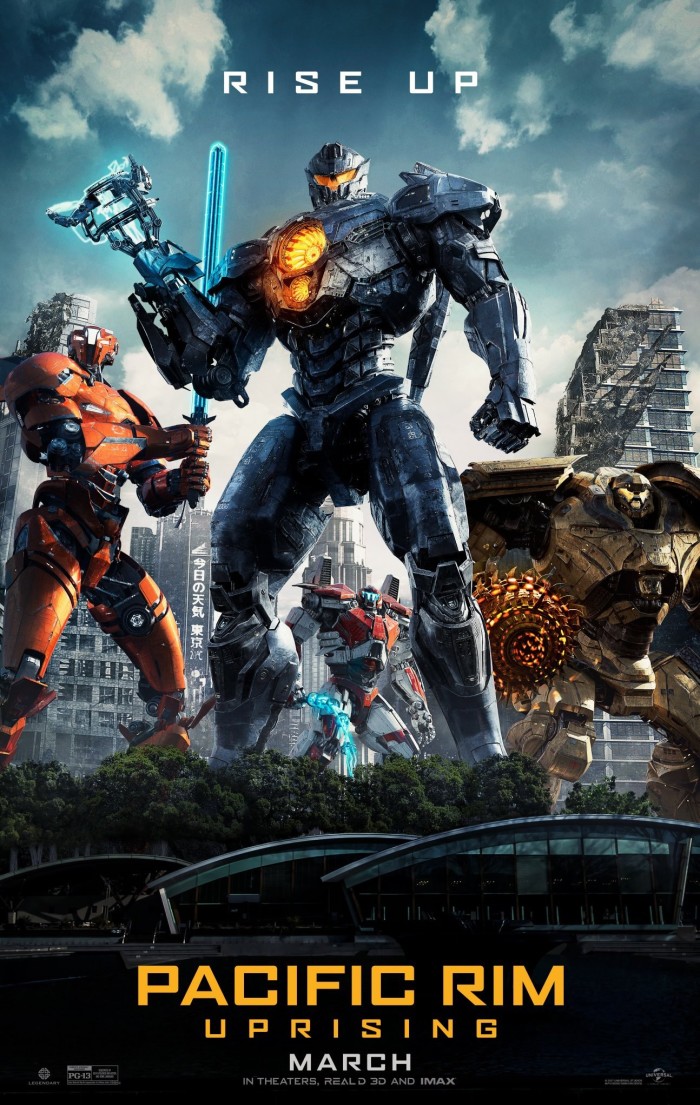 Here is the official synopsis for Pacific Rim Uprising:
Jake Pentecost is a once-promising Jaeger pilot whose legendary father gave his life to secure humanity's victory against the monstrous Kaiju. Jake has since abandoned his training only to become caught up in a criminal underworld. But when an even more unstoppable threat is unleashed to tear through cities and bring the world to its knees, Jake is given one last chance by his estranged sister, Mako Mori, to live up to his father's legacy.
Pacific Rim Uprising is directed by Steven S. DeKnight and stars John Boyega, Scott Eastwood, Cailee Spaeny, Jing Tian, and Adria Arjona, with Charlie Day, Burn Gorman, and Rinko Kikuchi reprising their roles from the original film.Pacific Rim Uprising is set to open in theaters on March 23, 2018.