Reed Morano Confirms Meeting With Lucasfilm, But Denies 'Star Wars' Directing Rumors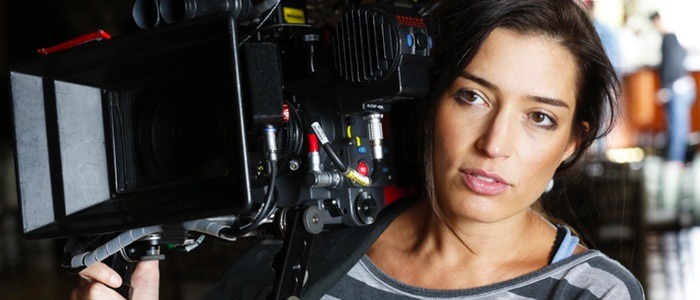 You can stop grilling Reed Morano about Expanded Universe trivia: she's not directing Star Wars.
After The Handmaid's Tale director emerged from a two-and-a-half hour meeting with Lucasfilm President Kathleen Kennnedy earlier this week, the Star Wars community was abuzz with speculation over whether Morano would be the first female director to helm a Star Wars franchise film. But sadly, it seems like that is not meant to be.
In a video interview with IMDb from the at the 2018 Sundance Film Festival, Morano was asked about reports that she was seen meeting with Kennedy about an unannounced Star Wars project. Morano confirmed that she had a "great" meeting with Kennedy, but pointedly denied any connection to Star Wars.
"No, I'm not doing Star Wars. Will you stop adding fuel to the rumors. It's just a meeting, and that's all I can say."
Game of Thrones star Peter Dinklage, who stars in Morano's Sundance film I Think We're Alone Now, needled her about the franchise anyway, asking if she'd leave a part for him if she did actually sign on to direct a Star Wars film. Morano humored him, but still ultimately shot it down.
So what was the meeting about? Well, to go against Morano's explicit instructions and add fuel to the rumors, she could be discussing another Lucasfilm project with Kennedy — perhaps not a Star Wars film but a live-action Star Wars TV series expected to debut on Disney's new streaming service in late 2019. Or perhaps she's being eyed for Indiana Jones 5, the long-awaited sequel to 2008's maligned Indiana Jones and the Crystal Skull. Steven Spielberg is reportedly still on board to direct the next Indiana Jones, but should he be weighed down by other projects, it wouldn't be a surprise to see an up-and-coming director like Morano step up to the plate. As for other upcoming Lucasfilm movies, most or all of them have directors attached, though the studio has announced a planned 10-year slate of movies that could potentially have room for a fresh new director to take over.
It's too bad that Morano has shot down the possibility of a Star Wars collaboration, especially since Kennedy has been curiously fastidious when it comes to supporting female directors (as in, not at all). Morano's work on The Handmaid's Tale is phenomenal, moody, and incredibly striking, elevating the somewhat inconsistent material to cinematic levels. If Morano had been tapped for a Star Wars film, it would make her the first female director to helm a Star Wars movie, and the second after Patty Jenkins to direct a big-budget blockbuster of that scale. I look forward to whatever Morano has in store for us next.