'Unsane' First Look Reveals Steven Soderbergh's Mysterious New Horror Movie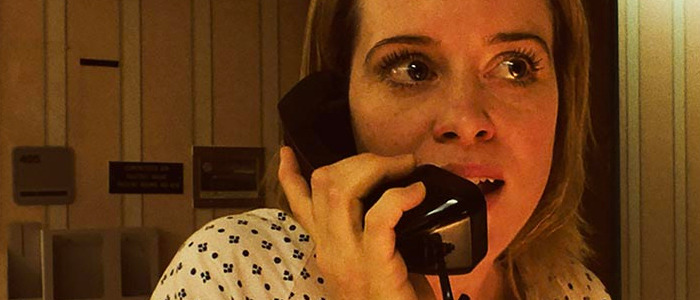 After a brief stint in semi-retirement, Steven Soderbergh is back in action. Next up from the director is the mysterious horror movie Unsane, starring Claire Foy. Two new first look images from the film have been released ahead of the film's premiere at the Berlin International Film Festival.
Steven Soderbergh sort-of retired a few years ago, but he never really stopped working. The filmmaker behind Traffic, Haywire and the Ocean's 11 films kept busy by shooting the TV series The Knick, and he finally returned to filmmaking last year with the indie comedy Logan Lucky. Soderbergh shows no signs of taking things easy now that he's back in the director's chair: he was behind the HBO TV series Mosaic and he already has his next film ready. Unsane is a new horror movie that Soderbergh shot on an iPhone. The film stars The Crown's Claire Foy, The Blair Witch Project's Joshua Leonard, SNL's Jay Pharoah, Killer Joe's Juno Temple, Appropriate Behavior's Aimee Mullins, and Traffic's Amy Irving.
Unsane is set to premiere at the Berlin International Film Festival next month, and ahead of that premiere, two new images have been released. They show star Claire Foy looking very nervous.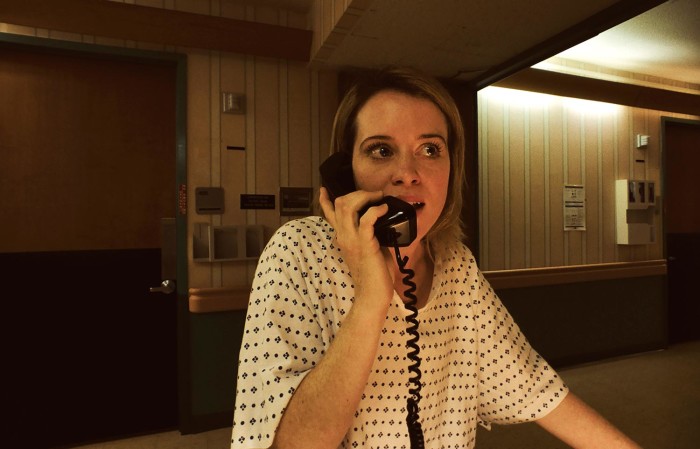 Details regarding just what this movie is about remain scant. Per Collider, co-star Jay Pharaoh said the film is "reality-type horror — almost Get Out-ish, but different."
Whatever this film really ends up being about, I'm there. I'm a huge fan of Steven Soderbergh's films, and even when his movies don't quite turn out to be as good as I wished they had been, they're almost always interesting. I'm also very intrigued at the idea of Soderbergh making a horror movie. The closest thing Soderbergh has made to a horror movie in his long, eclectic career is the 1991 film Kafka, starring Jeremy Irons as a fictional version of writer Franz Kafka, who discovers himself trapped in a saga that could've been taken directly from one of his stories. I suppose you could also consider Soderbergh's multi-narrative plague film Contagion a bit of a horror movie, since it's loaded with plenty of horrific imagery.
I'm also very interested to see how Unsane ends up looking, knowing it was shot on an iPhone. Soderbergh isn't the first filmmaker to make a movie completely on a smartphone – Sean Baker's excellent Tangerine was completely shot on an iPhone as well, and it looked fantastic.
Unsane is due out March 23, 2018.