TNT's 'Snowpiercer' TV Series Has Already Lost Its Showrunner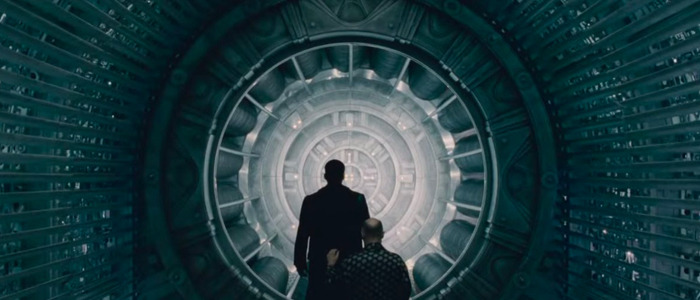 Looks like Snowpiercer needs a new conductor. Less than two weeks after the Snowpiercer TV series got the greenlight at TNT, showrunner Josh Friedman has departed. Friedman, who also wrote the pilot and served as executive producer, has allegedly left the series due to creative differences.
Less than two weeks ago, word broke that TNT was giving the go-ahead to Snowpiercer, a TV series based on the Bong Joon-Ho sci-fi film about class warfare and delicious babies set on a speeding choo choo train. Everything seemed good to go, but the series has already jumped the track. Variety reports Josh Friedman, the showrunner who also wrote the pilot, has left the show due to creative differences.
Friedman served as showrunner in the past for Terminator: The Sarah Conner Chronicles, and has screenplay credits on Steven Spielberg's War of the Worlds and the upcoming Avatar 2. Despite his experience, Friedman and TNT apparently failed to see eye-to-eye on the Snowpiercer TV series. The show is set in a future where the world is encased in ice. Survivors band together on a huge, constantly-moving train that's broken up into class systems: lower class people are stuck in squalid conditions in the rear of the train, while the upper class reside in luxury near the front.
Jennifer Connelly stars as a first-class passenger who has also been described as "the Voice of the Train." Connelly's character, Melanie Cavill, becomes fascinated with the lower class passengers of the train. The show also stars Daveed Diggs, Mickey Sumner, Susan Park, Benjamin Haigh, Sasha Frolova, Katie McGuinness, Alison Wright, Annalise Basso, Sam Otto, Roberto Urbina, Sheila Vand and Lena Hall.Scott Derrickson, director of Doctor Strange and Sinister, helmed the pilot episode penned by Friedman. Sarah Aubrey, TNT's executive vice president of original programming, said of the series:
I'm a personal fan of Bong Joon-Ho's epic film, and jumped at the chance to honor his original vision, yet expand upon the world and characters with a diverse, award-winning cast. Science fiction is the perfect genre to examine issues of race, class, gender and natural resources with thought-provoking and exciting storytelling. Snowpiercer will explore those relevant issues while embarking on a wild, action-filled ride.
No word yet on who will take over as the Snowpiercer showrunner now that Friedman has left. The Snowpiercer TV series is expected to premiere sometime this year.