'You Were Never Really Here' Review: Joaquin Phoenix Is Chilling In This Brutal Thriller [Sundance]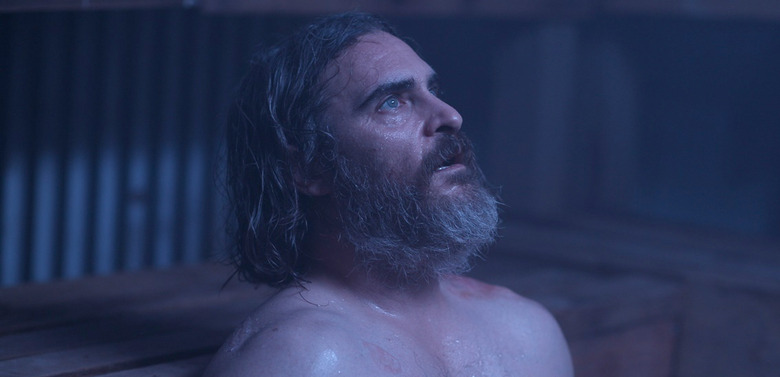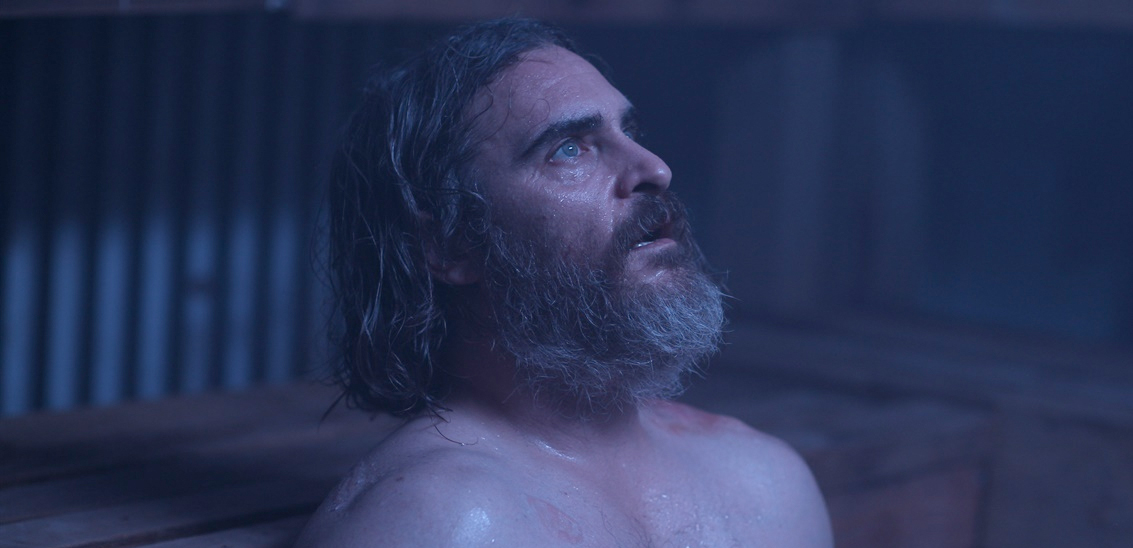 We may receive a commission on purchases made from links.
Revenge thrillers are usually a dime a dozen. A bad guy messes with the wrong guy at the wrong time in the wrong way, and all hell breaks loose. These kind of movies seem to have gotten even more redundant ever since Taken became a hit and revitalized this subgenre of action films, but thankfully there are also standouts like Blue Ruin and John Wick proving that these kind of movies can still kick-ass and feature quality filmmaking. Now, another revenge thriller has come along, this time for the arthouse crowd to eat up.
You Were Never Really Here follows Joaquin Phoenix as a hired gun recruited on the down-low through a simple but secretive operator service to deliver pain to people who have done some bad things. In the hands of a blockbuster filmmaker, this would be a straightforward action movie, but in the hands of We Need to Talk About Kevin director Lynne Ramsay, the experience is so much more cerebral. This film, based on Jonathan Ames' novel of the same name, is also painfully brutal and intense.
The movie opens as the grizzled, long-haired, extremely bearded Joe (Phoenix) has just finished a job. He's cleaning up his weapon of choice, a ball pein hammer, along with any remnants of his brief time spent in a cheap motel room completing this task, including burning the picture of a young girl. You're forced to piece together what all this means, but soon enough, you come to the realization of what Joe does for a living.
After collecting his fee and paying the middle man (a middle-aged bodega owner) for his part in this transaction, he heads off to see the operator who hands off assignments to Joe. This time, it's politician Senator Votto (Alex Manette) whose preteen daughter (Ekaterina Samsonov) has been abducted into a sex trafficking ring inside an upscale brownstone in Manhattan. He wants the men behind this despicable operation to hurt, and Joe has every intention of following through on that promise.
The plot that unfolds is entirely expected and familiar. Joe tears through the secret brothel with a new ball pein hammer in hand. He rescues the girl, but ends up getting caught up in a larger web of conspiracy and violence. We won't spoil it by getting specific, but it's the execution of this story that makes You Were Never Really Here stand out more than most revenge thrillers.
Not enough praise can be thrown at Joaquin Phoenix for his performance here. He emits intimidation while remaining stoic nearly the entire way through. When completing his task, he's positively chilling. This kind of gruesome violence has become methodical for him, and yet we still see a gentle caring side that comes through as he stocks the rental car for his latest job with a couple cans of soda, bottles of water and some candy to help comfort the presumably traumatized young girl. Plus, he's still taking care of his old mother, who is cognizant, but not entirely capable of being self-sufficient.
But we can laud director Lynne Ramsay even more for crafting this character in a manner that doesn't give us all the pieces to the past that led him to this dark path. Instead, what we learn about Joe comes through in disjointed flashbacks that appear at times of suspense, fear and pain. There are fragments of troubling memories about his time in the Marine Corps., but the most prominent elements come from flashbacks to his childhood when his father was an abusive maniac, scaring the hell out of him and his mother with a familiar signature weapon.
Making all of these proceedings that much more alarming is that this all is happening under the radar without anyone being the wiser. No one is paying attention to the monstrosities being committed. All this violence and terror goes by the wayside. Without spoiling anything, the final moments of the film hit this element home in a shocking manner that will shake you to your core.
You Were Never Really Here is an astonishing thriller that carves its own path through revenge. Even the score doesn't play by the rules, with Paul Thomas Anderson collaborator Jonny Greenwood utilizing out of tune electric guitar riffs and mashed piano keys. It will leave you shaken to the core and hoping that Lynne Ramsay doesn't wait another seven years before getting behind the camera for another feature film.
Amazon sends the film to theaters this summer on April 6, 2018.
/Film Rating: 9 out of 10