'The Alienist' Should Please 'Penny Dreadful' And 'Hannibal' Fans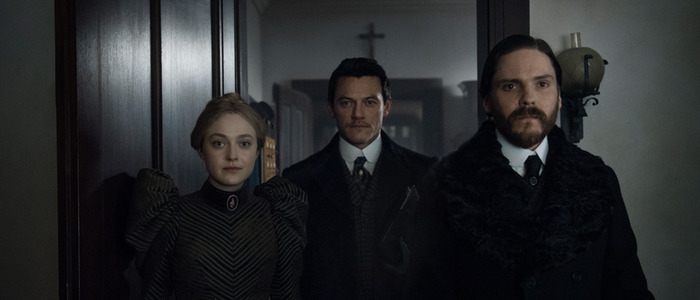 When The Alienist was first published in 1994, author Caleb Carr said, "I was always aware that if done correctly, this could end up being a great movie." Well, we'll never know if a great movie could've been made from this material, and not for lack of trying. Paramount Pictures bought the movie rights before publication in 1993, but behind-the-scenes squabbles about budget and scripts kept The Alienist from the big screen for more than two decades.
Now Carr's serial killer novel finds new life as a TNT TV series, with True Detective season 1 director Cary Fukunaga serving as producer and Black Mirror director Jakob Verbruggen at the helm. The verdict, after all that delay, is this: perhaps it would've made a better movie than TV show.
To be clear, The Alienist isn't a complete miss. It just lacks a much-needed originality; a distinct voice. One can almost forgive this flaw – had this material made it to the big or small screen back in the '90s, it might've seemed fresh and exciting. Now, it's been there, done that. Still, fans of far superior shows Hannibal, Penny Dreadful or The Knick will no doubt find much to appreciate here. If nothing else, The Alienist is a feast for the eyes. If only it cared about the brain as well. The story is set in New York in 1896 – where the flicker of gas lamps isn't enough to stave off the foggy, smoggy darkness; where muck and grime cover nearly every inch of the city, and women must hoist their flowing skirts up as they trudge through it all; where male facial hair reigns supreme. There's a killer on the loose, preying on underage male prostitutes. The flatfooted beat cops who come across the corpses could care less – not only are the victims "boy whores", they're the type of "boy whores" who dress up as girls to please their Johns. In the eyes of the bigoted, bravado-based police force, these victims barely qualify as human.Which means it's up to outsiders to crack the case. Enter Dr. Laszlo Kreizler (Daniel Brühl), an Alienist (the archaic term once used for psychologists) who realizes that to catch the killer, he must put himself inside the killer's mindset. Sound familiar? It should. Nearly every criminal profiling-based movie and TV show of the last two decades has featured this type of character. Will Graham on Hannibal is the best recent example, but Brühl's Kreizler might have more in common with the good Dr. Lecter than Graham. Kreizler may not be as sociopathic as Mads Mikkelsen's Hannibal Lecter, but he plays the part with the same near-inhuman detachment from society. There's not even a sense that Kreizler wants to catch the killer because he wants to do the right thing – he merely wants to do it because he knows no one else can. It's a matter of pride, not justice.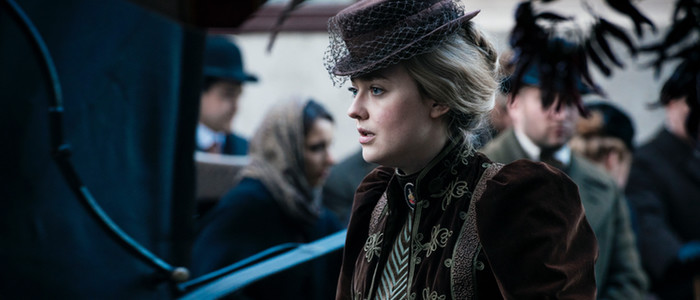 Kreizler assembles a ragtag team of crime fighters to help him with the case: there's handsome, womanizing New York Times cartoonist John Moore (Luke Evans); Sarah Howard (Dakota Fanning), the first female to be hired by the New York City Police Department; and the methodical Isaacson brothers (Douglas Smith and Matthew Shear), detectives ostracized for their Jewish heritage. The gang answers directly to Police Commissioner Theodore Roosevelt (yes, that Theodore Roosevelt), played with just the right mixture of bluster and befuddlement by Brian Geraghty.It becomes apparent very quickly that The Alienist really isn't all that interested in the crimes at the center of its story. This is an element ported-over from Carr's novel, which was far more concerned with historical detail than creating a compelling mystery. Carr began his career as a historian, and when he was shopping The Alienist around, he even considered passing it off as non-fiction. Carr is an author obsessed with place, particularly the New York neighborhoods he dwelt in that also serve as the historical neighborhoods of the book and show. Like its source novel, The Alienist is far more interested in creating a sense of place than it is a sense of story. On this front, it's wildly successful. Almost every element created for the show is meticulously crafted to invoke the feeling of New York in the late 1800s. You can practically smell the filth and waste in the streets, or strong aroma of all those oil lamps. If The Alienist were simply meant to be a silent picture show showing off gorgeous sets and costumes, it would be the most promising new series of 2018. But as a work of narrative fiction, there's much to be desired here.Even the characters are a bit undercooked, although everyone is doing their utmost best to make them work. There's almost nothing to Evans' cartoonist John Moore, but the actor has enough swagger to keep things interesting. Brühl is very good at playing up the aloof nature of Kreizler, but he far too often goes for big, showy dramatic moments that threaten to derail the show. Fanning fares better – her Sarah Howard is the lone woman in a world of men, and the actress conveys the steely determination mixed with insecurity of her character very well. A scene where she fires back a barbed witticism at a room full of vulgar, sexist male cops, only to wilt when she leaves their presence, is masterfully done. The show could use a lot more of her, and a lot less of everything else. Also good, but underused: The New World's Q'orianka Kilcher, playing Kreizler's mysterious, silent maid Mary Palmer. Kilcher has no dialogue, but manages to get across more emotion and depth with a flick of her eyes than most of the other actors do with flowery, prose-based speeches.Time may improve The Alienist (only two episodes were provided to critics). There's enough setup here to possible lay the groundwork for something greater. But if these early episodes are any indication of the direction the show is headed, there's going to be a lot left to be desired. The show doesn't shy away from gruesomeness – the first few minutes are literally devoted to discovering a horribly mutilated body – yet there's no bite to The Alienist. All that meticulous period detail looks great, but in a way, it also harms the show: everything here has been staged, and as a result, nothing seems entirely natural. Instead, The Alienist comes across as intangible and fleeting as so much smoke rising from so many flickering lamps. By the time you truly begin to focus on it, it's already gone.
***
The Alienist premieres across TNT's television, mobile and digital platforms on Monday, January 22.