'Psychokinesis' Trailer: A Super-Powered Comedy From The Director Of 'Train To Busan'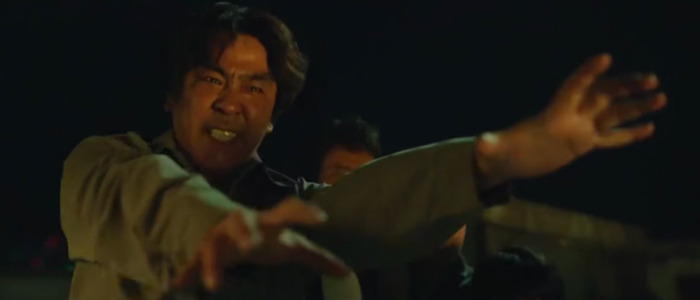 Yeon Sang-ho, the South Korean filmmaker behind the completely bonkers 2016 zombie movie Train to Busan, is back. And on the off chance you were worried he might tone things down a bit in his newest movie, you can safely put those worries to rest: Psychokinesis is bursting with a new batch of wild antics, and this thing looks like a total blast.
Psychokinesis trailer
Who hasn't been lazily sprawled across a couch and tried reaching for the remote (or that last slice of pizza), only to find it just out of reach? And who among us hasn't furrowed our brow in that moment and attempted to pull the desired object into our hand using nothing but the power of our thoughts? Whether you were emulating Luke Skywalker, Jean Grey, or Alex Mack, we've all done it at least once. No shame. This movie grants that telekinetic power to its protagonist, and he's certainly not bashful about using it in very public situations.
Sang-ho, a filmmaker who's dabbled in animation before (including helming an animated prequel to Train to Busan called Seoul Station), looks to bring a bit of cultural commentary to this film as well. Train to Busan had a lot to say about society within its zombie-filled premise, and one of the lines in Psychokinesis seems to indicate that there's plenty of class commentary here as well: one character says, "People who have real superpowers are just for people born to win anything from the beginning." That's obviously not a direct translation, but you get the gist: why should superpowers only be reserved for the super rich? This looks like a working class superhero movie, and I'm fascinated to see what else Sang-ho has to say in the context of the story.
The cast includes Ryu Seung-ryong, Shim Eun-kyung, Jung Yu-mi, Kim Do-yoon, and Jeong Yeong-gi. Here's the synopsis and the official poster:
A father sets out to save his troubled daughter with superpowers that he discovers he possesses. Suk-Hun (Ryoo Seung-Ryong) happens to gain a supernatural power. He tries to save his daughter Roo-Mi (Shim Eun-Kyung) after she gets involved in an unexpected accident.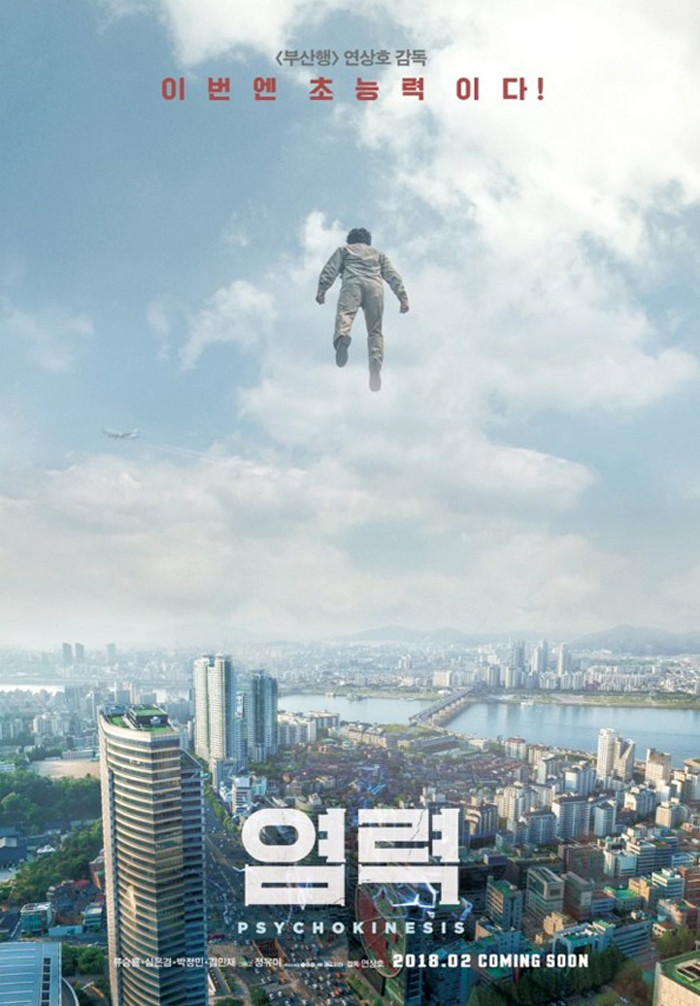 The poster indicates that it'll get a Korean release in February 2018, and FirstShowing says that Netflix is expected to release it globally sometime this year. Here's hoping U.S. audiences don't have to wait too long to check it out, because this looks like a ton of fun.