'Succession' Trailer: Adam McKay's HBO Series Lets Brian Cox Curse A Lot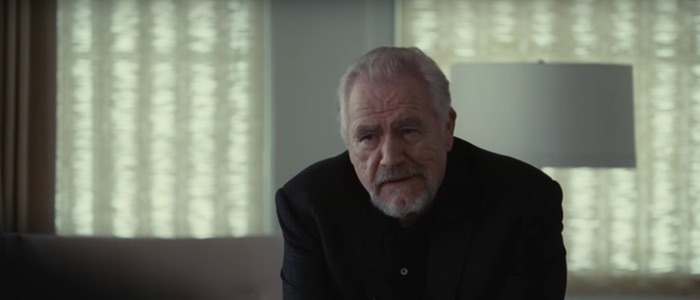 The Big Short director Adam McKay looks to be transferring that former film's general mood onto his new HBO series Succession. The new vulgarity-laced Succession trailer boasts a finely-tuned cast going head-to-head against a backdrop of greed and power grabs. In other words, it looks like fun for the whole family.
Adam McKay, the director behind Anchorman, The Other Guys and the Academy Award-winning The Big Short, is taking his talents to HBO with the new series Succession. Loaded with acerbic, acidic humor, the new Succession trailer offers a well-edited look at the show while providing Brian Cox numerous opportunities to drop the F-bomb.
Succession trailer 
I'll be blunt: any show that lets Brian Cox walk around acting like a jerk while cursing non-stop is instantly on my radar. Here's the Succession synopsis:
The Roy family controls one of the biggest media and entertainment conglomerates in the world. From Executive Producers Jesse Armstrong, Adam McKay, Frank Rich (HBO's Veep), Kevin Messick, Will Ferrell, Jane Tranter (HBO's The Night Of) and Mark Mylod (HBO's Entourage). Succession premieres this June on HBO.
Here's a breakdown of the show and the characters that was provided to The Wrap when Succession was first ordered.
Brian Cox stars as Logan Roy, the tough, powerful, and aging patriarch of the Roy family and head of a family-controlled international media conglomerate; Jeremy Strong as Kendall Roy, eldest son from Logan's second marriage, currently a Division President at the family firm and the heir apparent; Kieran Culkin as Roman Roy, Logan's outspoken, fun-loving son and Kendall's younger brother. Though still on the board of directors at the firm, he no longer works there; and Sarah Snook as Shiv (Siobhan) Roy, Logan's only daughter and younger sister to Kendall and Roman.
There's clearly a lot going on here, but the bottom line is this show looks like an excuse to put a bunch of very good actors together and let them curse at each other about finances. Sort of like McKay's Academy Award nominated The Big Short! That said, the tone of this show doesn't look quite as tongue-in-cheek as The Big Short. At the very least, no one is breaking the fourth-wall here or wearing a terrible wig.
Next up for McKay is Backseat, a biopic of Dick Cheney. It's interesting to see the trajectory of McKay's career as a filmmaker, from sillier, lighter fare like Anchorman, Step Brothers and The Other Guys, to darker, heavier subject matter.
Succession will air on HBO in June.