'Gemini Man' Adds Mary Elizabeth Winstead, 'John Wick 2' Stunt Coordinator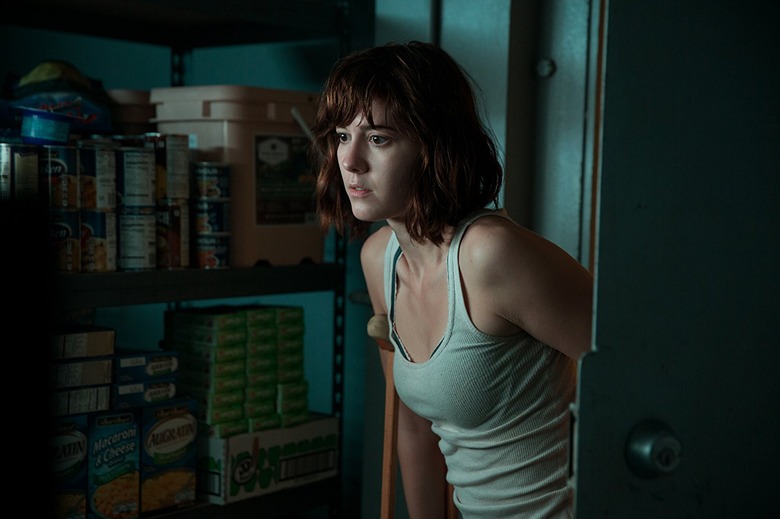 Gemini Man has found its female lead. Mary Elizabeth Winstead, who recently delivered fantastic back-to-back performances with 2016's 10 Cloverfield Lane and last year's season of Fargo, has joined Ang Lee's science-fiction thriller.
And on the production side, Gemini Man has landed John Wick: Chapter 2 stunt coordinator J.J. Perry. Even though the film will be heavily reliant on de-aging technology for star Will Smith to play the dual roles of an aging assassin and his younger clone, it seems like Lee will be combining cutting-edge tech with visceral action choreography.
Winstead joins Gemini Man as the female lead, an operative named Danny who is given the task of surveilling Henry (Smith), only to team up with him against the company they both work for, according to Variety. We recently learned that Winstead was up against Tatiana Maslany and Elizabeth Debicki for the role — all uber-talented actresses about a decade younger than co-star Will Smith. But with the de-aging technology, Smith will also be playing a 25-years younger version of himself, which would technically put him on even footing with his female lead.
Clive Owen rounds out the cast as the villainous head of the cloning program.
Meanwhile, J.J. Perry joins the crew of Gemini Man, reports Omega Underground, which bodes well for the action choreography and stunts for the film. The stunt coordinator has a brutal, realistic approach to action sequences that helped turn John Wick 2 into one of the best action films of the decade, and whose work was scaled up for The Fate of the Furious (check out our own Jacob Hall's interview with him and John Wick 2 director Chad Stahelksi).
Gemini Man follows Henry, an over-the-hill assassin seeking to leave the business who faces his greatest foe yet: a younger clone of himself. Ang Lee directs the script by Game of Thrones' David Benioff, who wrote the most recent version of the screenplay after the project languished in development hell for the better part of a decade. The story was first pitched to Walt Disney Pictures in 1997 by Darren Lemki, but the VFX needed for the movie weren't up to par, and the story was shelved. The script has gone through several writers, including Brian Helgeland and Andrew Niccol. Top Gun director Tony Scott was attached to helm the movie at one point.
Gemini Man will start production next month in Savannah, Budapest, and Cartagena, with cameras rolling from February 26 until July 21.
Gemini Man is scheduled to open in theaters on October 4, 2019.