'Fire And Fury' TV Series About Trump's First Year In Office Is Already Being Made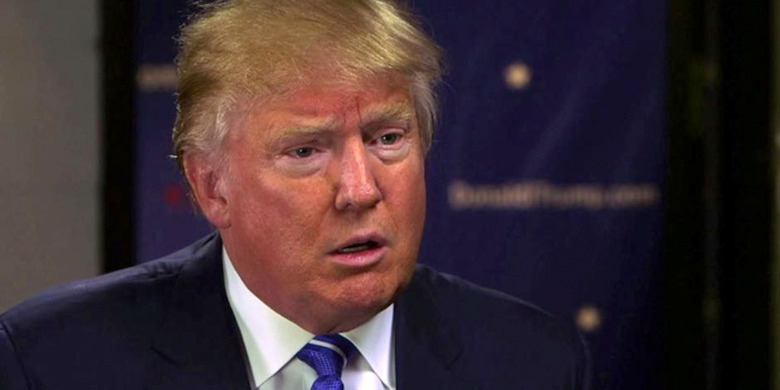 Hell hath no fury like a sitting president who is about to have his first bungled year in the White House be dramatized as a TV series.
A TV series based on Michael Wolff's controversial tell-all book, Fire and Fury: Inside the Trump White House, is in development. The series will follow the first year of Donald Trump's administration.
Endeavor Content has purchased the film and TV rights to Fire and Fury, the inside story of Trump's first year in office based on Wolff's unfiltered access to the president and his core staff, according to The Hollywood Reporter. Wolff is set to executive produce the series, with veteran Channel 4 and BBC executive Michael Jackson also attached to produce.
THR reports that Endeavor, a recently launched unit that combines WME and IMG's scripted TV and film financing and sales groups, purchased rights for a seven-figure price tag. No network is yet attached, but Endeavor plans to to start shopping the series. This is reportedly the largest deal yet for Endeavor Content, which curently has pact with Peter Chernin's Chernin Entertainment as well as a feature with Michael B. Jordan.
Surprisingly, Trump has remained quiet on the announcement of the Fire and Fury TV series, which is odd considering the chaos and threats that ensued after the book made a huge splash in and outside of political circles earlier this month. The book caused a stir after excerpts from the book were published in New York Magazine and The Hollywood Reporter, unveiling the absolute incompetence and reluctance with which the Trump White House is leading the administration. Despite allowing Wolff complete access to himself and his inner circle — Wolff reportedly got inside access after assuring that the book would paint a sympathetic view of the president — Trump attacked the journalist and his book with renewed venom, threatening to sue him for libel.
White House officials' attempts to discredit the book and stop its publications failed, and Fire and Fury debuted at No. 1 on the New York Times best-seller list after the first two days of sales. Bookstores sold out within minutes, and e-book and audiobooks sold more than 250,000 and 100,000 copies, respectively.
Fire and Fury comes after HBO canceled a planned series based on the 2016 election. It's not the first time that a sitting president has had a TV series or film about him — Presidents Bush and Obama both saw feature films about themselves in their last years in the Oval Office — though this would probably be the first series that paints a current president in a scathingly unflattering light.