J.J. Abrams Developing His First Sci-Fi TV Series Since 'Fringe'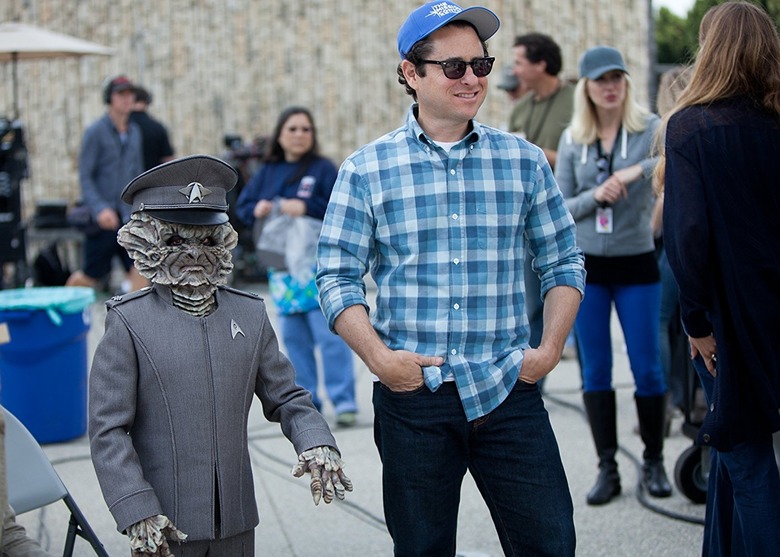 J.J. Abrams' name may be inextricable from the Star Wars franchise now, but it was in TV where the writer/director first found major success. And now, seven years after he last created a TV series, Abrams is making a long-awaited return to the small screen.
But don't worry, Star Wars fans. As famous as Abrams is for spearheading wildly ambitious and influential series like Felicity, Alias, LOST, and Fringe, he's just as famous for sticking around for only the pilot before jetting off to his next project. You'll get your Episode 9 no matter what.
J.J. Abrams is opening up his mystery box of ideas for a new sci-fi series he's developing, according to
. The untitled series is described as a "family-driven" sci-fi drama penned by Abrams — the director's first TV series that he's written since 2010's spy series Undercovers, and the first sci-fi series that he's created since 2008's Fringe. THR says Abrams' script follows a scientist mother, her husband, and daughter after they wind up in a horrible car crash:
"After the mother winds up in a coma, her daughter begins digging through her experiments in the basement and winds up being transported to another land amid a world's battle against a monstrous, oppressive force. Her father then follows her into this new world."
It sounds like an fascinating sci-fi series on par with LOST and Fringe, both of which turned head-scratching scenarios into emotional and epic character dramas. If Abrams can get talented showrunners like LOST's Carleton Cuse and Damon Lindelof, or Fringe's Jeff Pinkner and J. H. Wyman, to follow through with that exciting premise, then we could be in for yet another great TV series.
Abrams will also executive produce the series via his Bad Robot Productions banner head Ben Stephenson. The series is currently being shopped to networks, but THR reports that Warner Bros. TV, Apple, and HBO are the top contenders. Apple would be a left-field choice for Abrams — though the tech company is currently establishing a respectable slate of original shows — but Abrams has personal connections to both Warner Bros. and HBO, the former of which houses Bad Robot Productions, and the latter of which he works with as an executive producer on Westworld.
If this untitled series gets anywhere close to the mind-bending sci-fi storytelling that Fringe, I would gladly welcome a new Abrams series. I'm a bigger fan of his work in television than I am of his directorial efforts — I think Abrams is an ideas man better suited to creating intriguing premises for long-form storytelling than for tight two-hour features. Sometimes it pays off (seriously, watch Fringe) and sometimes it doesn't (LOST and its polarizing ending), but you can't deny that Abrams has some radical ideas that have dared to challenge the limits of primetime TV. Welcome back to the small screen, J.J.