Awards Contenders You Can Stream From Home Right Now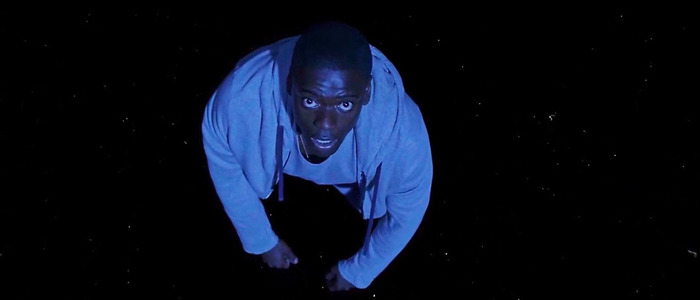 Awards season is officially in gear, with the Golden Globes kicking off a string of fancy red carpets, overflowing bubbly, and office Oscar pools that will carry us straight through to March. It's a fun time of the year for film fans drawn into the fluffiness of such affairs, but it can also be contentious: everyone has a stake in the gauntlet, and awards season can be brutal to the films we've grown closest to as they fight for gold. Any major Oscars fan call tell you that awards season is, at times, downright personal.
It's also a stressful time of the year for completionists. Unless you're in a major metro city like Los Angeles or New York, your options are extremely limited. Films like Call Me By Your Name, The Post, and Phantom Thread are still making their way to non-coastal markets, expanding at what feels like a glacial pace for impatient cinephiles.
But thanks to some non-traditional contenders sneaking their way into major awards conversations, and services like Netflix snagging the rights to big-name features, plenty of 2017's best and most lauded films are already available to stream and rent. Streaming services are also a great place to catch up on the films sure to dominate technical categories, from visual effects to sound to costume design.
If you're behind on some of 2017's most celebrated films, or don't want to leave the house thanks to the gloomy cold, here's a handy list of what's currently available for streaming and rental.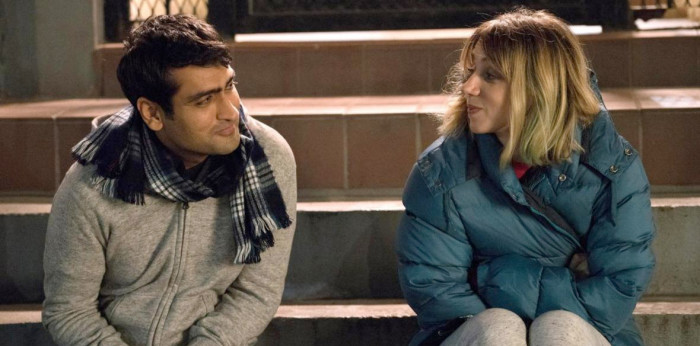 The Big Sick – Amazon Prime
Kumail Nanjiani and Michael Showalter's heartwarming romance film is more of a dark horse at this point in the awards race, but don't underestimate this sleeper. Based on Nanjiani's unconventional real-life love story with wife Emily V. Gordon, The Big Sick has a decent chance of sneaking into the bloated Best Picture category at the Oscars, and Holly Hunter could find herself with a Best Supporting Actress nomination, too. It won Best Comedy at the Critics' Choice Awards, where it raked in six nominations total, and also got a Producers Guild nomination for Best Theatrical Motion Picture, a decent precursor to the Oscars. But on top of all the awards love, it's also one of 2017's most surprisingly beautiful films, a funny and heart-wrenching look at modern love. You don't want to miss this one.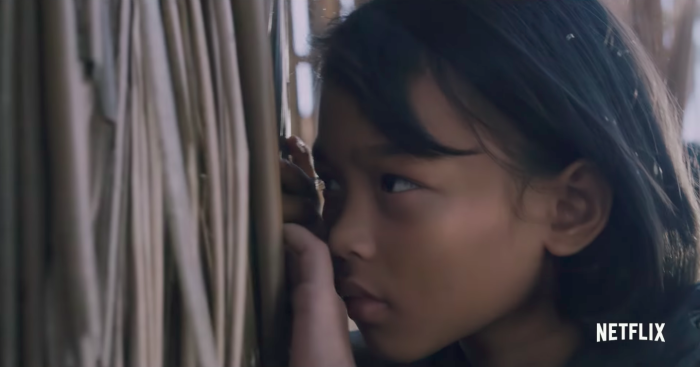 First They Killed My Father – Netflix
Angelina Jolie's adaptation of Cambodian activist Loung Ung's memoir of the same name was marred with controversy before its release, when ethical concerns were raised about Jolie's casting tactics. Jolie herself addressed the conflicting truths in those reports, but it did seem to quiet excitement about the film. That's too bad, because First They Killed My Father is a tremendous effort, one that's highly critically acclaimed and has already made an impression in the awards race. It was nominated for Best Foreign Language Film at the Golden Globes (where it lost to Germany's In The Fade), and recently got a BAFTA nod in the same category. Jolie won the Freedom of Expression award at the prestigious National Board of Review for her role as director. The film was selected as the Cambodian entry for Best Foreign Language Film for the Oscars, but did not make the cut, so it won't compete. Still, the other awards recognition really speaks to the power of First They Killed My Father, which, in addition to telling a powerful true-life story, also reflects Jolie's growth as a visual storyteller.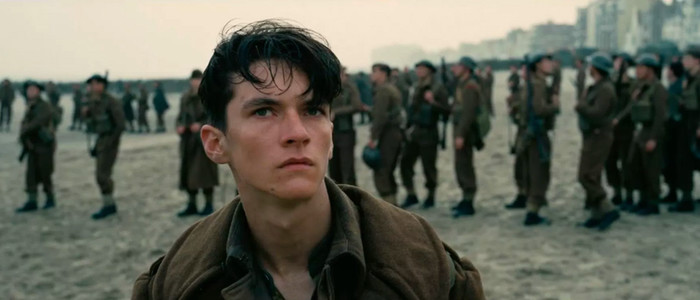 Dunkirk – iTunes, $5.99 rental
Let's not mince words: Dunkirk is going to be a major force at the Oscars. Many pundits are placing it at the top of their Best Picture predictions, and Christopher Nolan is also the arguable frontrunner in the Best Director category. The non-traditional WWII story has already nabbed a seriously impressive amount of awards recognition. It was nominated for eight Critics' Choice Awards (it won one, for Best Editing), three Golden Globes, and will compete in the upcoming BAFTAs (again with eight nominations), as well as guild awards like the SAGs, PGAs, and DGAs, where it got nominations in all of the top categories. There's also almost no doubt that it will dominate Oscar categories like sound, sound mixing, and editing. You'll have to fork over some money for this one, and even then it won't recreate Nolan's preferred theatrical first exposure. But trust us, you don't want to sleep on Dunkirk. Get on that now.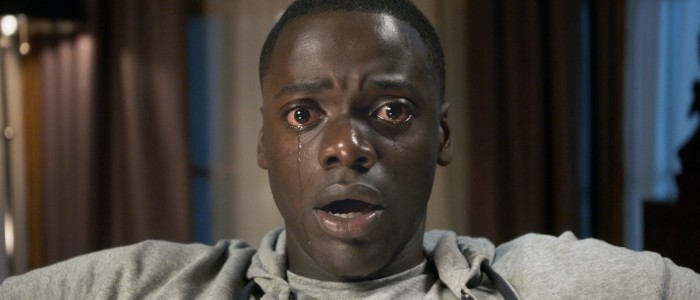 Get Out – HBOGo
No other film on this list is likely to fare as well on Oscars night as Get Out, 2017's runaway horror hit about white suburbanites with a twisted plan for their black house guest. There's almost no way this doesn't get Best Picture and Best Original Screenplay nods, and after Jordan Peele's recent DGA nomination, he's a decent bet for a Best Director spot as well. And we can't count Daniel Kaluuya out of the Best Actor race, after he made his way in at the Golden Globes. The box office and critical success of Get Out is almost unparalleled for a horror film released in February; even if it walks home empty handed, it's already won.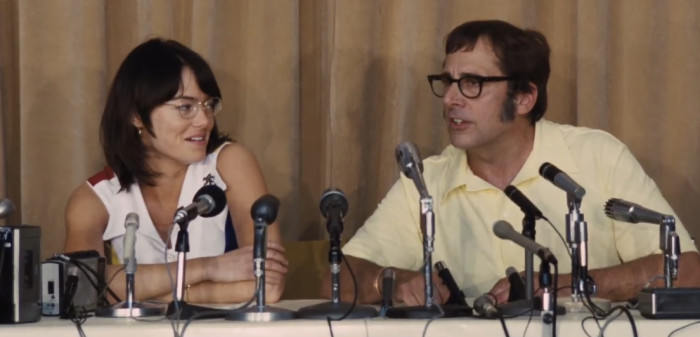 Battle of the Sexes – iTunes, $5.99 rental
Battle of the Sexes's chances have dwindled as award season commences. Though it nabbed Critics' Choice and Golden Globe nominations for its two lead actors, – Emma Stone and Steve Carrell (Carrell also snuck into the SAGs Best Actor category) – those categories are going to be way more stacked by the time the Oscars are announced. Still, anything can happen, especially in an awards season as chaotic as this one, where there are almost no clear frontrunners in any category. And you won't be sorry for renting this underrated gem, which recounts the real-life story of Bobby Riggs and Billie Jean King's infamous tennis match.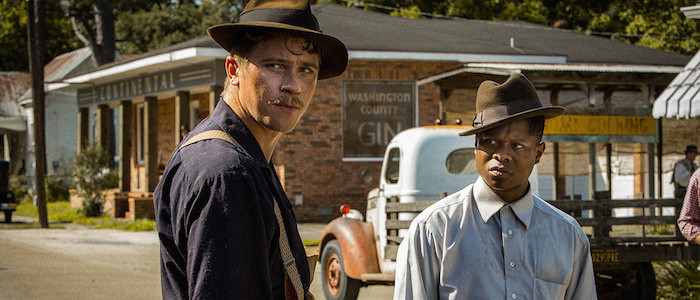 Mudbound – Netflix
Like Battle of the Sexes, Mudbound has sadly faded from major awards show talk. It's a pity, because it's one of the most sumptuous films of the year, a transcendent story about family, prejudice, and blood feuds that feels as relevant as Get Out, and is even more delectable to look at. Cinematographer Rachel Morrison is the film's best chance at sneaking into the Oscars race; if she does, she'd be the first woman ever nominated in that category. In a perfect world, Mudbound would also be a shoo-in in the Best Picture and Best Director categories.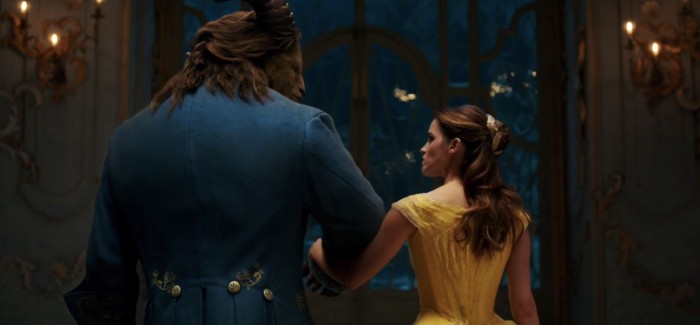 Beauty and the Beast – Netflix
Disney's live-action remake of the cartoon classic Beauty and the Beast isn't vying for any top-tier category placements at the Oscars, but, like the next entry on our list, it's bound to be a key player in some of the technical categories. It was nominated for four Critics' Choice Awards in the categories of art direction, costume design, hair/makeup, and song (for "Evermore," which was written specifically for the remake), and two BAFTAs for production and costume. Look for it to repeat at least a few of those at the Oscars, especially in the costume category.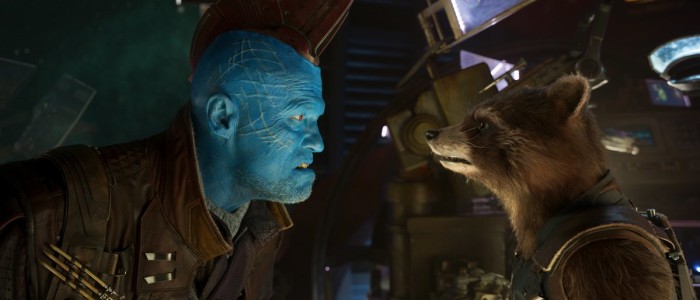 Guardians of the Galaxy Vol. 2 – Netflix
Like Beauty and the Beast, Guardians 2 doesn't stand much of a chance in any major categories, but it could pop up on makeup, sound, and special effects ballots. Even if it misses any and all nominations, it's not a bad bet to catch this special Marvel flick as long as it lasts on Netflix – and before it inevitably skirts off to Disney's proposed new streaming service.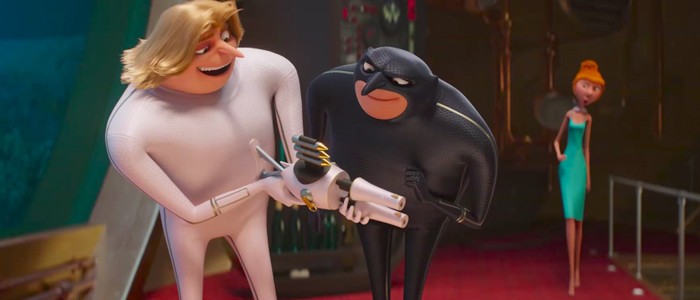 Despicable Me 3 - iTunes, $5.99 rental 
The Boss Baby - Netflix
We're lumping these two together since there's nothing significant to say about either, except that they're both decent bets in the Best Animated Feature category at the Oscars, with Despicable Me 3 having slightly better chances. Still, this is Coco's category to lose, so you can probably skip these if you don't have kiddos.