Star Wars Bits: Baby Names, Deleted Scenes, And Shirtless Kylo Ren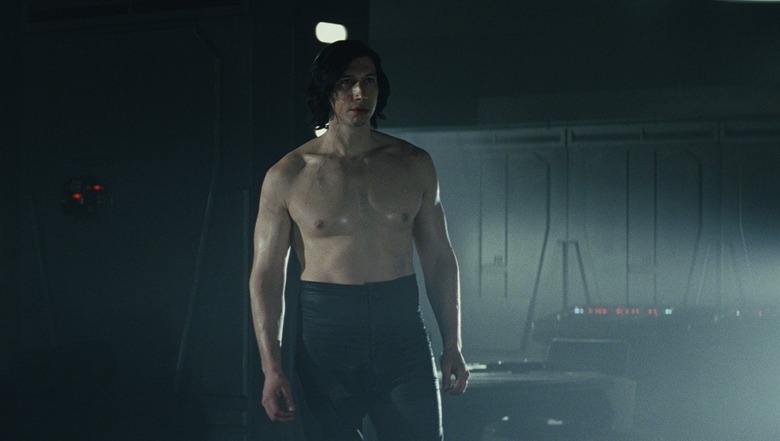 In this edition of Star Wars Bits:
Rian Johnson argues about the Force
Porgs take over the Millennium Falcon in a new game
The most popular Star Wars baby names
An unexpected version of Boba Fett appears in statue form
The Last Jedi's costume designer on Kylo's shirtless scene
And much more!

Who hasn't dreamed of naming their kid after their favorite fictional character? According to this info from Names.org, it looks like Star Wars fans have been doing it for decades. Some of this seems a little suspect – I'm not sure we can personally say all 50,000 kids born with the name Luke since 1970 were named after everyone's fave green milk guzzling boy – but the 8,000 baby girls named Leia...well we can make a safe bet that those parents were probably very into a galaxy far, far away.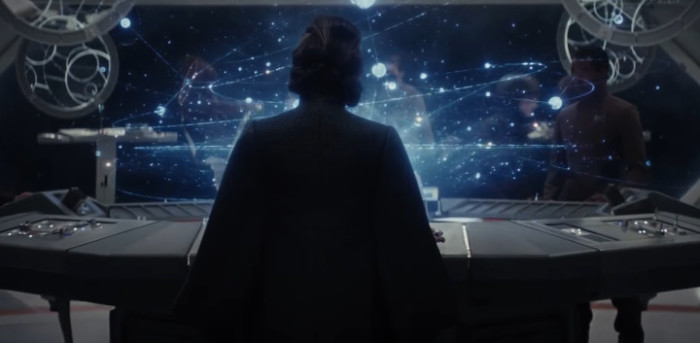 One of the most contentious (and also best) moments in The Last Jedi was when Princess Leia uses the Force to pull herself back to the resistance ship from the cold wilds of space. The moment shouldn't have shocked fans who weren't surprised when the Emperor suddenly shot lightning out of his fingers in Return of the Jedi, as the Force often manifests in strange and unexpected ways. CinemaBlend reports that during a recent Q&A, Daisy Ridley spoke about her confusion with the moment. Though many sites tried to paint her as a dissenter, she's actually just confused as to why Leia was never a Jedi. Aren't we all, Daisy. Aren't we all.
The Cantina theme is arguably one of the most iconic pieces of music ever put to film and a young woman realized she could pay homage to it in a most unexpected way. In this video, which has since gone viral, she plays the theme simply by writing out a mathematical formula on a piece of paper. It has to be seen to be believed.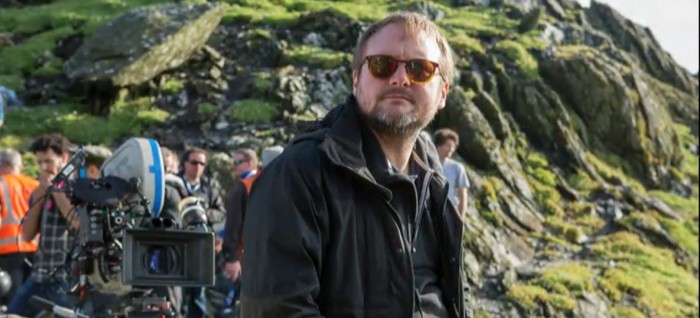 Rian Johnson has been an utter joy throughout the whole The Last Jedi process and now we know that his efforts to keep his script under wraps were equally as charming and also shockingly simple. It turns out that the best thing to do is just stay offline. "I typed Episode VIII out on a MacBook Air. For security it was 'air-gapped' – never connected to the internet. I carried it around and used it for nothing except writing the script. I kept it in a safe at Pinewood Studios. I think my producer was constantly horrified I would leave it in a coffee shop," Johnson told the Washington Post.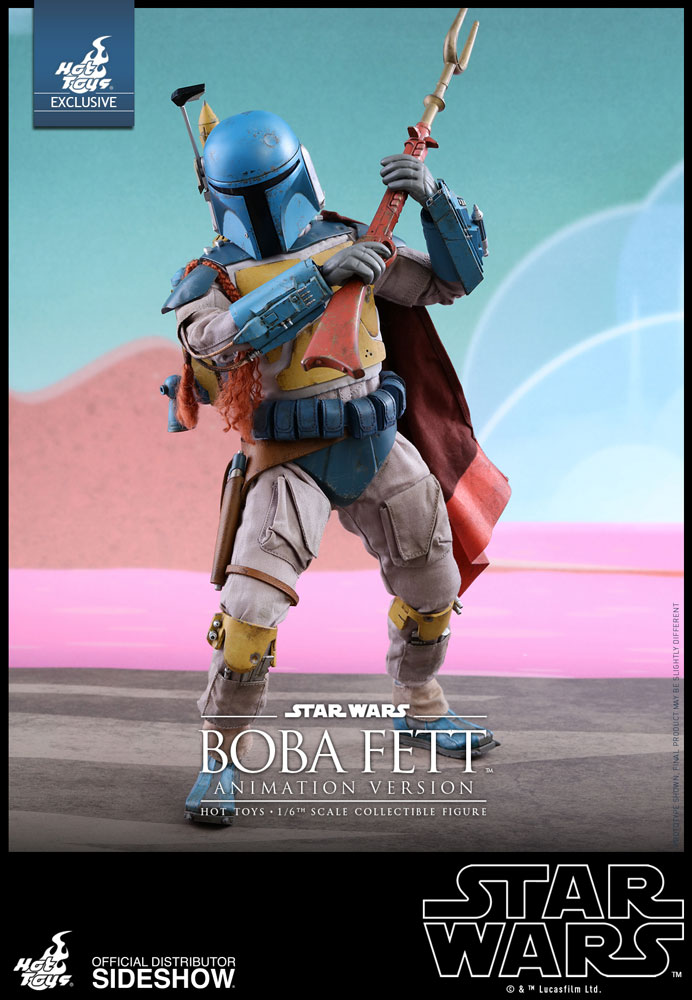 Hot Toys is at it again, doubling – or should we say tripling – down on their Boba Fett love with not one, not two, but three different Fett statues. As Nerdist reports, these three figures are incredibly detailed and stand at 1/6 scale. There's a standard Fett, a deluxe Fett based on pre-production designs, and most excitingly, a statue based on the animated origin of Fett from the Star Wars Holiday Special. Truly something for every Boba Fett fan.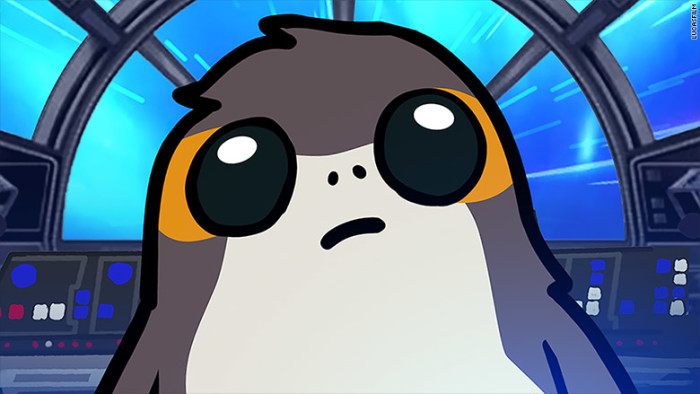 Ever since they appeared on the scene, porgs have split fans down the middle. Cute critters or cynical merchandising ploy? Delicious meal or furry friend? Luckily for segments of the fandom, StarWars.com revealed that there is now a very cute porg-centric Facebook game called Star Wars: The Last Jedi – Porg Invasion. You help get rid of the dastardly cuties as Chewie tries to repair the Millennium Falcon. If you love porgs, then great! You can have fun with them. If you hate them, you can enjoy controlling BB-8 and pretend you're fatally eradicating them instead of just gently wrangling them!
Rian Johnson was interjected into a Twitter conversation with our very own big boss Peter Sciretta after a discussion about a lack of foreshadowing for the Force skills shown in The Last Jedi. As always, Rian dealt with the matter with class and very humorous GIF usage.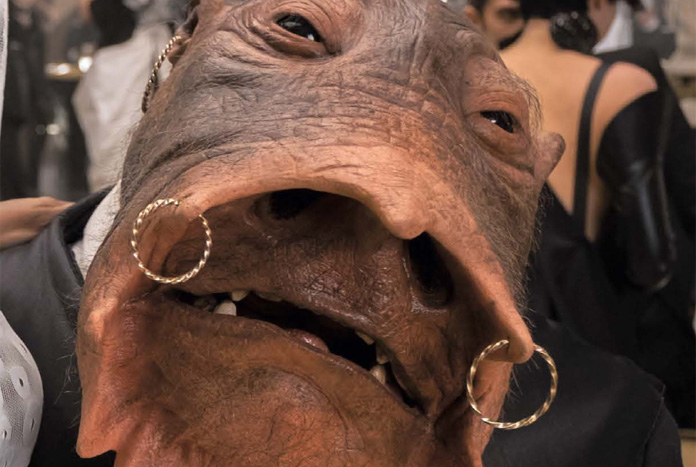 We always love a bit of creature work in Star Wars Bits, so this great chat from Star Wars Interviews didn't disappoint, as they sat down Nick Kellington to discuss his role in The Last Jedi. Kellington waxes lyrical about the creation of his Canto Bight character Snook Uccorfay. It's an exciting insight into an often overlooked part of the film industry.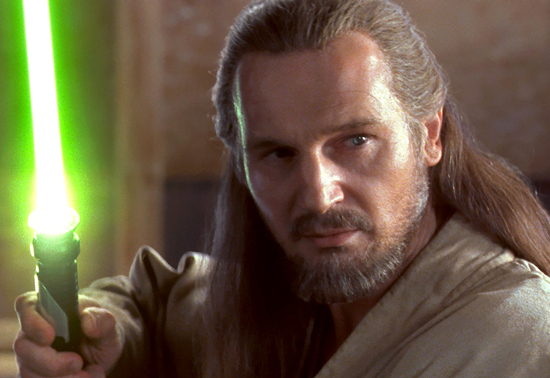 Since he grew a cheeky beard, fans have been rabid with rumors about the potential return of Ewan McGregor as Obi-Wan Kenobi. But he's not the only Jedi considering a comeback, as Liam Neeson revealed to Yahoo Movies he would be willing to put the brown robes of the Jedi on if he was called back to take part in a Qui-Gon Jinn spin-off.
Filmmaker Kevin Smith has made a second career out of having opinions about "geek culture." He's at it again, talking about Star Wars on the latest episode of Fatman on Batman. The director espoused that he thought fans were mad because Luke looked like Obi-Wan in posters but didn't act like him. He also gave his thoughts on what losses might happen in Episode IX. "I think it's the Falcon. That would really rip all of our hearts out. And, at the same time, the legacy cast is gone, maybe they don't necessarily – if it's a big enough story beat, I bet you that's what goes," Smith theorized.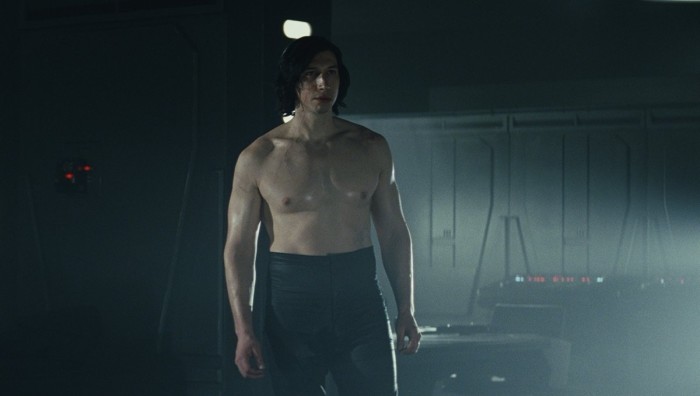 The Wall Street Journal delved into one of The Last Jedi's most iconic and divisive moments: Kylo Ren's high pants. Costume designer Michael Caplan bared his soul to the Wall Street Journal, telling them that the "world of Star Wars is not our world. Kylo Ren is not some hipster in hip-hugging jeans. Think Errol Flynn swashbuckling coolness as a point of departure. Hide that navel!" HIDE THAT NAVEL, DRIVER!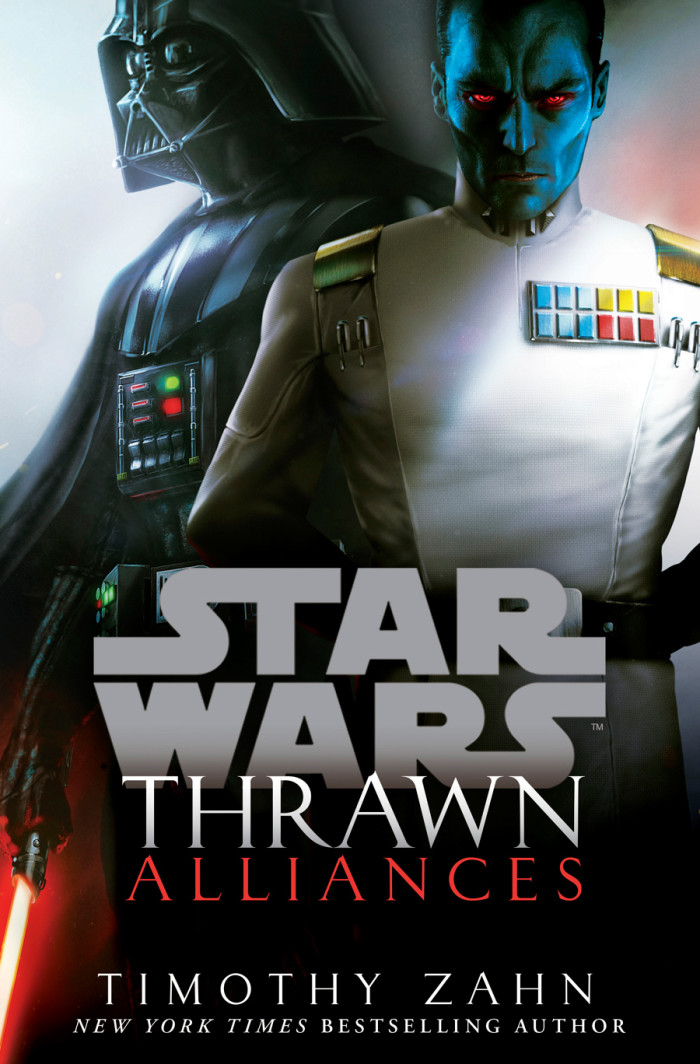 Looks like fans will have to wait a little bit longer to read Timothy Zahn's sequel to Thrawn. The writer behind the iconic Expanded Universe book Heir to the Empire returned to the main Star Wars canon with Thrawn in April 2017, and it's follow up Thrawn: Alliances was meant to land in early summer this year. But according to Penguin's official page, it'll now be released in July rather than June.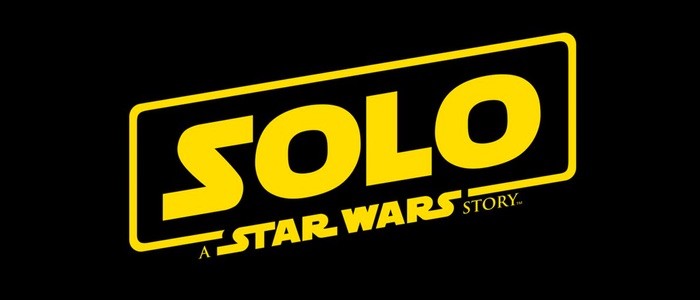 It's only a few months until Solo: A Star Wars Story is unleashed on the world, and we've yet to see a trailer or any clear stills from the movie. But the cast are clearly passionate about the project, as Phoebe Waller-Bridge expressed to IGN in a recent interview. "The handover there was done with such warmth and generosity from everybody, and Ron's just a master at his craft; he's going to make a beautiful film out of it," she said.
Looks like there was meant to be a Game of Thrones cameo in The Last Jedi that didn't make the cut, as Rian Johnson revealed on Twitter. Ralph Ineson was meant to be in the film, but ended up on the cutting room floor except for a "blink or you'll miss it cameo." Johnson promises that the scenes will be included in the deleted scenes on the home release of the movie.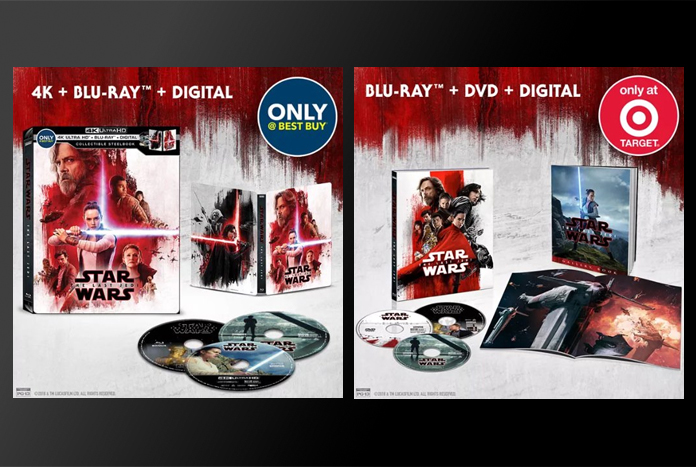 Speaking of those lovely home video releases of The Last Jedi, we got a glimpse at the Target and Best Buy versions of those on Facebook this week. Looks like Target's will come with a lovely photobook and Best Buy will be where those of you who love the super high def 4K format will be headed.