'Rust' Trailer: Sundance Drama Examines The Social Fallout From A Leaked Video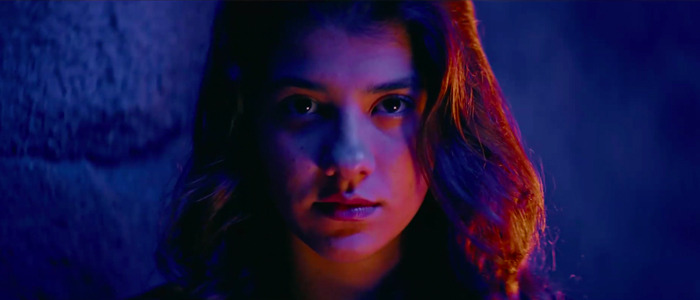 The Sundance Film Festival has been a launchpad for talented filmmakers all over the world, and a trailer for a new Brazilian drama called Rust has me wondering if director Aly Muritiba's name is one we're going to become familiar with as this year's fest gets underway this week. His film tells the story of a high school girl who suffers the consequences and shame of a compromising video leaking to her entire high school. Check out the full trailer below.
Rust trailer
Thanks to The Playlist for debuting that trailer for Ferrugem (which translates to Rust). I'm really digging Muritiba's evocative use of colors here, with the high school scenes bathed in dreary, muted tones while everything outside the confines of those walls contains an extra pop of life to them. (I doubt it's a coincidence that the filmmaker subtly makes the high school feel like a prison.) I haven't seen any of this director's previous movies, but this turn this trailer takes – in which the main character seems determined to take matters into her own hands – has convinced me to try everything in my power to make sure I can see this when the /Film team heads to Sundance later this week.
Here's the official synopsis from the Sundance film guide:
Tati and Renet are high school students who share an instant connection over social media that deepens during a class trip. Their nascent relationship screeches to a halt the next day, though, once Tati discovers that her lost phone has resulted in the leaking of an intimate video to the entire school. Desperate for answers and frustrated at the shaming that ensues, Tati tries to hold her head high even as her resolve threatens to crumble. Simultaneously, Renet grapples with instability at home, where his separated parents vie for control over what is best for their children, and their fragmented parenting starts to take its toll.
Aly Muritiba's unsettling second feature masterfully weaves together the stories of its two young characters, capturing the prevalence of technology in the lives of a generation that has never known connection without it. Muritiba coaxes outstanding performances from the cast that bring to life a biting critique of sexism and power, shining a light on the everyday ways in which they seep in and corrode our lives.
The film has its Sundance premiere this Saturday, but there's no word yet on when it might be available for wider viewing. Be sure to keep an eye on our ever-updating list of films that are acquired at this year's festival to find out if it'll be available beyond the borders of Park City.