Our 12 Most Anticipated Sundance Movies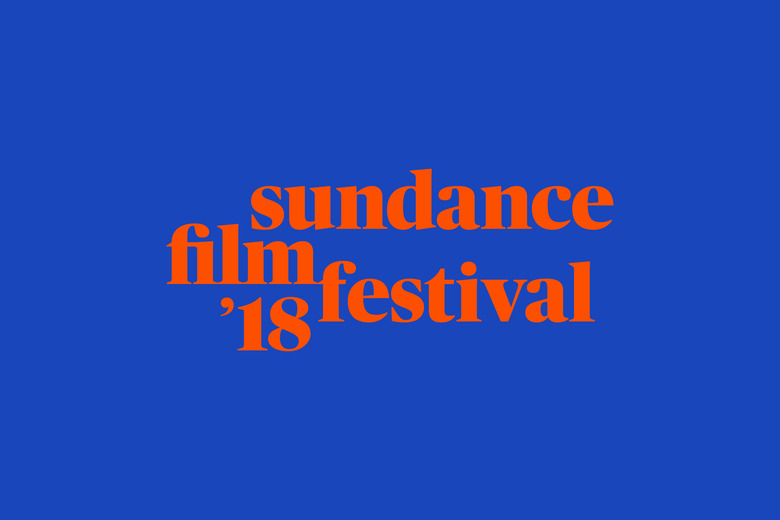 This week, the bulk of the /Film crew is heading to Park City, Utah for the 2018 Sundance Film Festival. This means that the coming days will be full of reviews and reactions from the year's first major film festival, a place where major movies premiere, gems are discovered, and the basic shape of the entire year in film begins to take shape. If this Sundance is like every other Sundance, we will see some of the best movies of 2018 and discover some incredible new talent over the next week – it's our job to put them on your radar.
But that begins tomorrow. Today, the team is en route. Today, we're writing about our 12 most anticipated Sundance movies, the films that we're making sure we see no matter what. And that means you should know about them, too.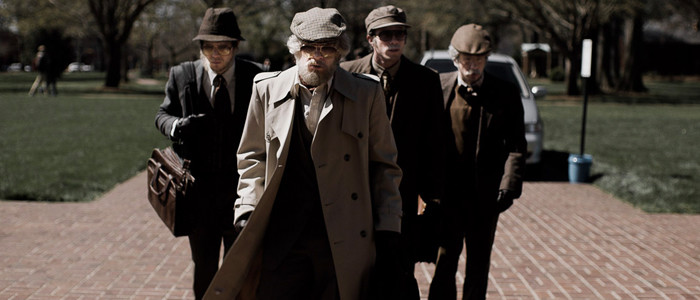 American Animals
Filmmaker Bart Layton directed a fascinating documentary called The Imposter back in 2012, so I'm curious how he'll make the leap to narrative features here. The film tells "the unbelievable but mostly true story of four young men who mistake their lives for a movie and attempt one of the most audacious art heists in U.S. history," and that synopsis contains two of my favorite tropes: movie heists, and the meta construct of movie characters believing they're in a movie. The cast includes Evan Peters (American Horror Story, X-Men: Days of Future Past), Blake Jenner (Everybody Wants Some!!), Barry Keoghan (The Killing of a Sacred Deer), Ann Dowd (The Leftovers, The Handmaid's Tale) and more, so at the very least it should be fun to see what Layton does with such a solid up-and-coming cast. (Ben Pearson)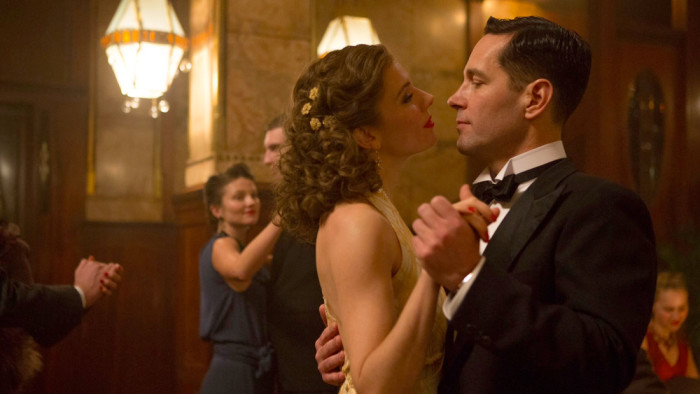 The Catcher Was a Spy
Paul Rudd is playing a major league baseball catcher who is recruited by the the World War II equivalent of the CIA to stop a German scientist from building an atomic bomb for the Nazis. Even though Rudd has recently become a Marvel Comics superhero on the big screen, we've never really seen him tackle a role like this, and that's an exciting prospect, especially in the hands of Sundance veteran director Ben Lewin (The Sessions) and Saving Private Ryan screenwriter Robert Rodat. Plus, when the cast also features Jeff Daniels and Guy Pearce as seasoned spies and Paul Giamatti as a Dutch physicist, along with Mark Strong and Sienna Miller appearing. You can't help but want to see this movie as soon as possible. Plus, I like that old school style title that calls back to movies of the 1950s. (Ethan Anderton)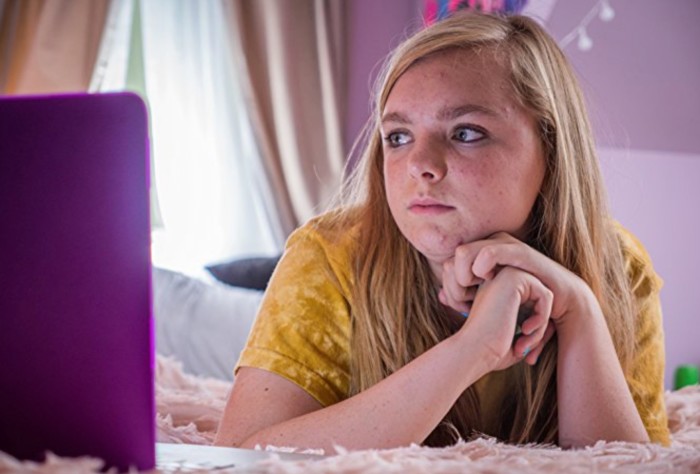 Eighth Grade
I'm a sucker for coming-of-age movies and the subgenre that is indie Sundance coming-of-age dramadies. Bo Burnham is best known as a comedy actor who has supporting roles in films ranging from Funny People to The Big Sick, and his feature directorial debut Eighth Grade is about a teenager who is trying to "survive the last week of her disastrous eighth-grade year before leaving to start high school." This one comes from A24, the indie film company responsible for Moonlight, Room, Good Time, The Florida Project, The Disaster Artist and Lady Bird, so to say they have a great track record may be an understatement. (Peter Sciretta)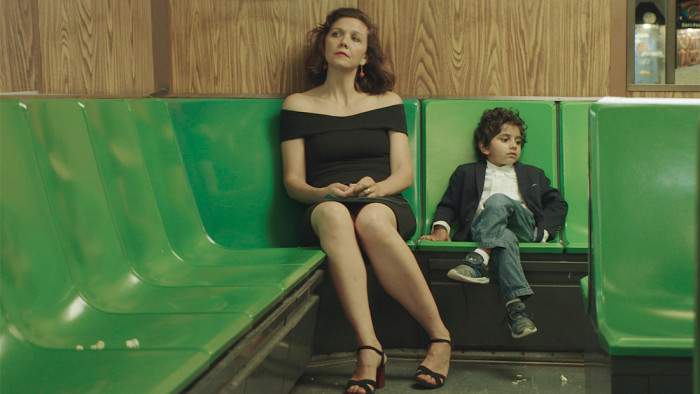 The Kindergarten Teacher
Along with coming-of-age movies, I've always been interested in movies that team adults with precocious children. In this case, Maggie Gyllenhaal plays a kindergarten teacher who becomes fascinated by a five-year-old boy in her evening poetry class. In order to make sure this young poet lives up to his full potential, she does whatever in takes in order to ensure that he doesn't end up in the kind of mundane life that has turned her numb. This is a cliched Sundance description through and through, but the presence of Gyllenhaal is extremely promising. Plus, I have a bit of a personal interest in this film as a poet friend of mine, Kaveh Akbar, was asked to write poetry for this movie. (Ethan Anderton)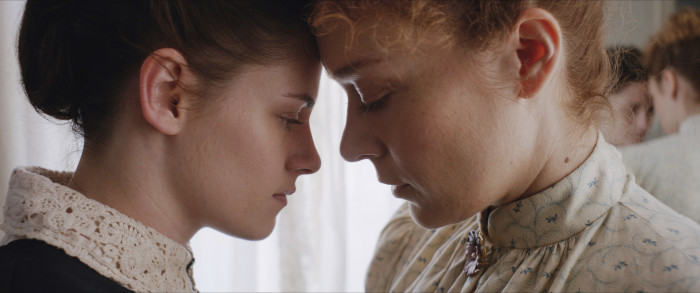 Lizzie
Craig William Macneill, who helmed the disturbing indie horror film The Boy as well as the first season of Channel Zero, directs this intriguing look at the (alleged) murders at the hands of Lizzie Borden. In the 1890s, the wealthy father and step-mother of Lizzie Borden (played here by Chloë Sevigny) were found brutally axed to death. Borden was eventually arrested and brought to trial for the crime, and while she was acquitted, almost everyone at this point assumes she was guilty. Macneill's Lizzie will chronicle the events before and after the murders, as well as Lizzie's relationship with her family's maid, played by Kristen Stewart. As a fan of true crime, this cast, and Macneill's previous work, puts this film is at the very top of my must-see at Sundance list. (Chris Evangelista)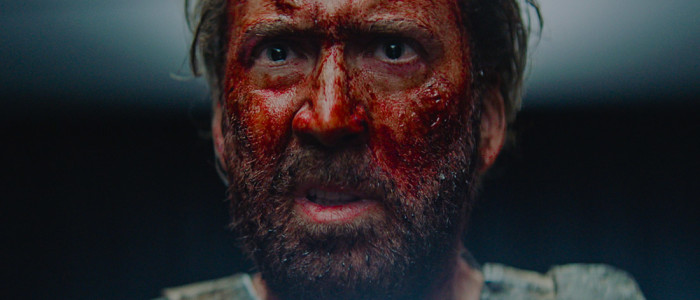 Mandy
It's practically impossible for me to avoid a Nicolas Cage movie, especially if it's going to be a Nicolas Cage movie where Nicolas Cage goes full Nicolas Cage. What I mean by that is: the type of unhinged, wild-eyed, shrieking performance Cage delivers so well. Mandy pits Cage against a supernatural sect that murdered the love of his life. The still image for the film is literally a shot of Cage's puzzled face covered in blood, so there's no freakin' way I'm missing this flick. (Chris Evangelista)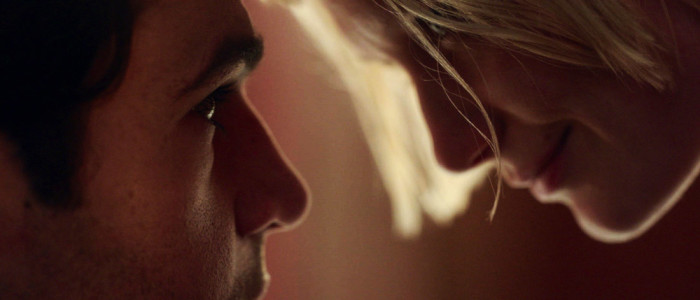 Piercing
Nicolas Pesce, who helmed one of the best horror movies of the 21st century, the terrifying fever dream that is The Eyes of My Mother, returns with Piercing, a sure-to-be-unnerving adaptation of Ryû Murakami's book. Christopher Abbott plays a family man with a dark secret: he plans to murder a prostitute. But when the call-girl in question (Mia Wasikowska) arrives, things don't go entirely as planned. I'll be honest: I don't know too much about this film, having never read the novel. The presence of Pesce as the director, however, has ensured that I see this film at Sundance come hell or high water. (Chris Evangelista)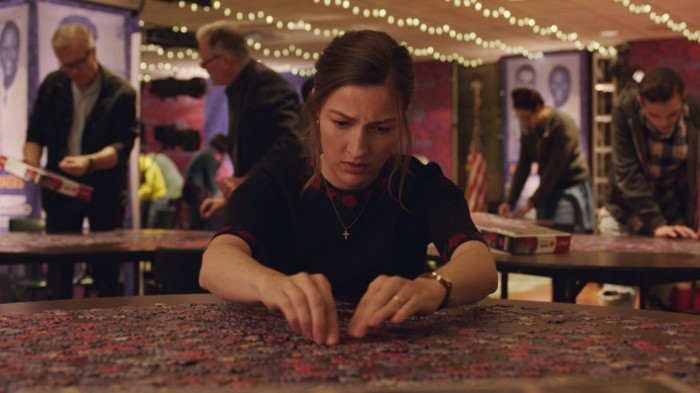 Puzzle
Kelly MacDonald plays a suburban mother named Agnes who discovers a passion for solving jigsaw puzzles which "unexpectedly draws her into a new world – where her life unfolds in ways she could never have imagined." The hobby turns into an obsession and Agnes finds herself in the unexpected world of puzzle competitions in a "quest for self-awareness." As someone who has got sucked into so many peculiar hobbies (board games, magic...etc.), I can certainly relate to the idea of falling into this type of rabbit hole. And of course, I've always loved Kelly MacDonald's performances. Director Marc Turtletaub is best known for producing films such as Little Miss Sunshine, Colin Trevorrow's Safety Not Guaranteed, Liev Schreiber's Everything is Illuminated, and Jeff Nichols's Loving. I never saw his 2013 directorial debut, Gods Behaving Badly, but the premise here is more than enough to have my attention. (Peter Sciretta)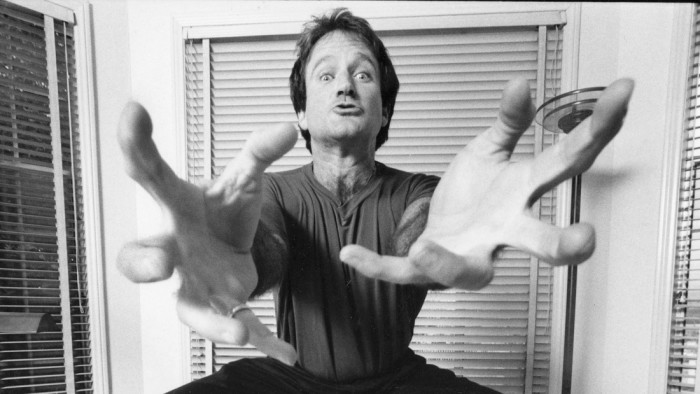 Robin Williams: Come Inside My Mind
Robin Williams was a force of nature. He was unparalleled when it came to comedic energy, and he had one of the quickest wits anyone has ever seen. Sadly, he left us all too soon, but he also left behind a legacy of laughs and tears, influencing countless artists over the years and leaving an impression on the entire world. This documentary will feature interviews with those who were closest to Williams, and it will have plenty of archival footage from his carer that we haven't seen before. That's enough for me to be thrilled to see it at Sundance. (Ethan Anderton)
Sorry to Bother You
The directorial debut of writer/director Boots Riley features a terrific cast: Lakeith Stanfield (Atlanta), Tessa Thompson (Thor: Ragnarok), Armie Hammer (The Lone Ranger), and Steven Yeun (The Walking Dead). Stanfield plays a telemarketer who discovers a "magical selling power living inside of him," and Hammer plays his "cocaine-snorting, orgy-hosting, obnoxious, and relentlessly optimistic" boss. If you're not interested in this movie based on that information alone, I don't know what to tell you. While Riley is still an unproven talent behind the camera, he's an intensely political poet, rapper, and producer, and this movie has the potential to launch him to an entirely different playing field. He's certainly assembled a hell of a team for his first time behind the camera – Stanfield is an excellent performer and a perfect fit for this film's "macabre universe," Thompson is intrinsically watchable in anything she does, and after seeing Hammer play such an internal character in last year's Sundance smash Call Me By Your Name, I'm fully on board with a film that gives him a chance to go wildly over the top. (Ben Pearson)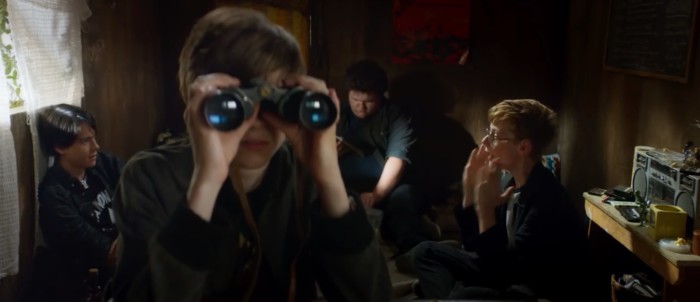 Summer of '84
Turbo Kid filmmakers François Simard, Anouk Whissell and Yoann-Karl Whissell re-team for coming-of-age drama that sounds like Stranger Things meets Zodiac. If that doesn't sell you, I don't know what will. The story follows a group of teenage friends who spend their summer spying on their police officer neighbor, who they suspect is a serial killer, and "as they get closer to discovering the truth, things get dangerous." We ran the trailer for this film last week, and it looks solid throwback. I loved Turbo Kid when I saw it at the 2015 Sundance Film Festival. I think if that film had been released a couple years later, following the buzz for Mad Max: Fury Road, more people probably would have discovered that insane 70's tribute. If Summer of '84 is half as ambitious and audacious as Turbo Kid, I think we're all in for a treat. (Peter Sciretta)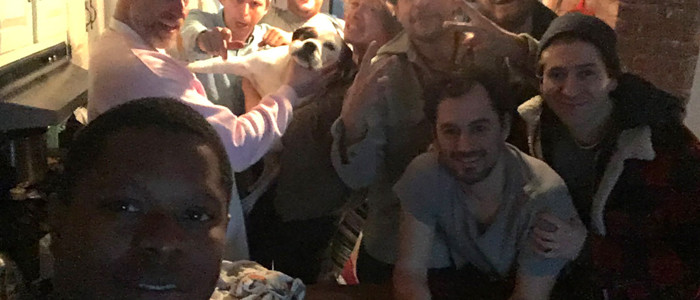 Tyrel
Ever since he burst on the scene with his energetic and moving breakout portrayal of Eazy-E in 2015's NWA biopic Straight Outta Compton, actor Jason Mitchell has been on my list of actors to watch. In my mind, he's been better in smaller movies like Mudbound (which debuted at Sundance last year and just may contain Mitchell's best performance so far) than in bigger blockbusters like Kong: Skull Island, and that's why I'm especially excited to see him return to the indie world in Tyrel. In the movie, Mitchell plays a character named Tyler who "spirals out of control when he realizes he's the only black person attending a weekend birthday party in a secluded cabin." Sounds like this one's going to be a hotbed of social commentary, and after Get Out burned so brightly in 2017, I'm sure Hollywood executives are wondering if Tyrel is going to be the next big thing. Writer/director Sebastián Silva is a Sundance veteran, and this sounds like the most pointed and purposeful film he's made yet. (Ben Pearson)