The Water Cooler: The Martin Scorsese MasterClass, Pillars Of The Earth, And A Coen Brothers Simulator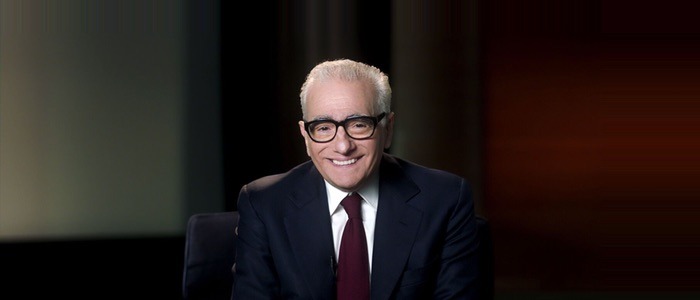 Welcome to The Water Cooler, a feature where the /Film staff is free to go off-topic and talk about everything except the movies and TV shows they normally write about. In this edition: Chris Evangelista starts the Martin Scorsese MasterClass, Hoai-Tran Bui reads The Pillars of the Earth, Jacob Hall plays Fiasco, and Ben Pearson reads A Knight of the Seven Kingdoms.
Chris Evangelista Started the Martin Scorsese MasterClass
You might have heard of MasterClass: it's a site that offers online courses taught by famous actors, filmmakers, chefs, musicians, etc., through video lessons. As MasterClass puts it, they give you "access to genius through online classes from the best in the world." I had been seeing ads for MasterClass for a few years now, and while I was curious about it, I was never curious enough to make the leap and plunk down the cash to enroll in one. That all changed when it was announced that director Martin Scorsese would be doing a class on filmmaking. I had every intention of purchasing this class for myself, but before I could, my wife was nice enough to enroll me as an anniversary present.
The class officially went online last week, and I've been watching the video lessons non-stop. There are 30 videos total, and each one has Scorsese talking about a different element of filmmaking – writing, cinematography, set design, costume design, location scouting, working with actors, and on and on. If you're interested in filmmaking, this is great, and if you're a huge fan of Scorsese, as I am, it's even better. The class comes with a workbook with exercises, but I'm not so much interested in learning how to make a film myself, but rather, I want to hear from Scorsese about how he makes a film. And that's what makes these lessons truly valuable: Scorsese isn't telling you how you should go about making a film; instead, he's telling you how he approaches filmmaking personally. This is less a class about filmmaking than it is a class about Scorsese's brand of filmmaking. I'm already dreading the day when I run out of videos, because I simply never want this to end.
Hoai-Train Bui Read The Pillars of the Earth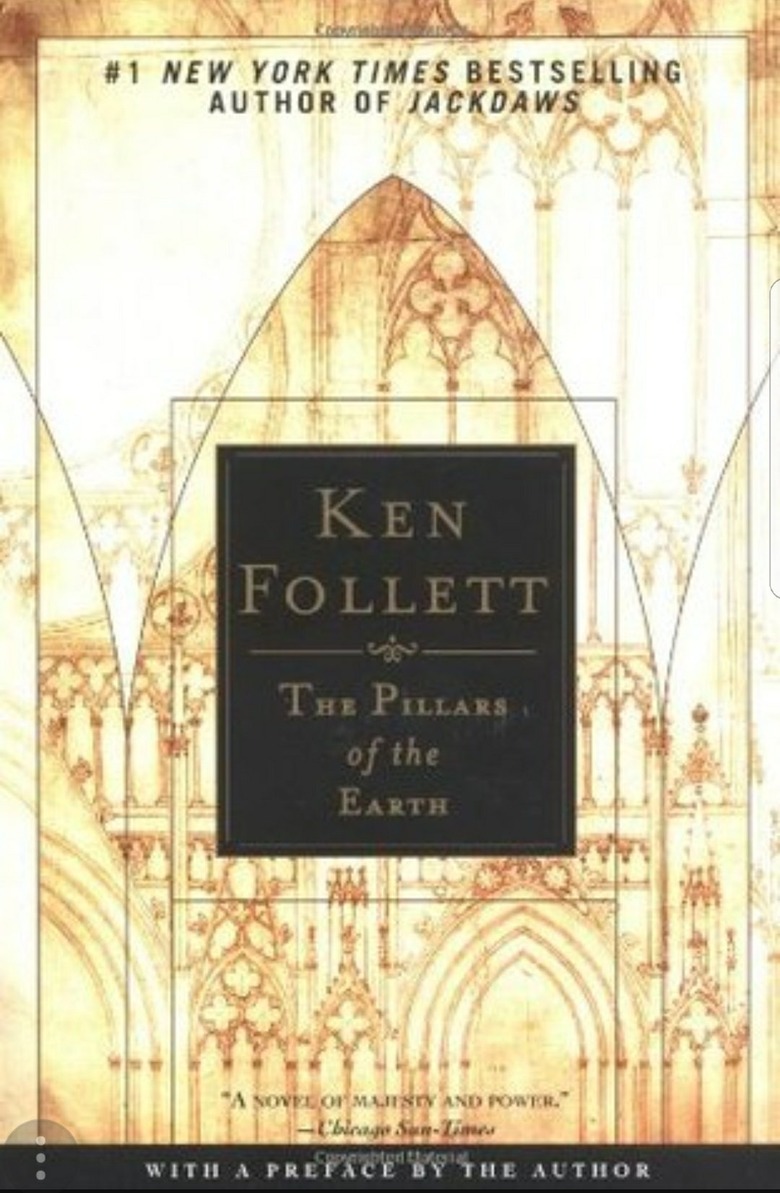 I picked up The Pillars of the Earth on a whim, mostly spurred on by the enthusiastic recommendations of my parents. I'll admit that I didn't expect much — my dad, whose favorite book frequently changes to "the latest Dan Brown book" excitedly told me that Pillars of the Earth was one of his top picks of all time — but 100 pages in, and I found myself irrevocably hooked. Within a week, I had barreled through the entire 1,000-page book.
The Pillars of the Earth is a historical fiction centered around the construction of a cathedral in 12th century England. Sound a little dull? I initially thought so too — but it's so much more compelling than a dry recounting of the nuances of 12th-century architecture. That's because like any good author of medieval epics, Ken Follett wisely chose to focus on the vibrant characters who surrounded the building of the cathedral, and the political schemes, tragic love stories, and gripping stories of betrayal that they became enmeshed in. The story is told from the POV of six main characters, all of whom collide multiple times over the course of 50 years.
The result is a modern spin on Canterbury Tales meets the political intrigue and complex characters of George R.R. Martin's A Song of Ice and Fire series, with a little Arthurian romance thrown in. I would actually recommend Pillars of the Earth to any Game of Thrones fan — it's got the same impressive stable of heroes, villains, progressive female characters, and shocking bloodshed, only without Martin's aggressive plot-derailing twists. Follett has a knack for building suspense out of the most mundane plot points (will the parish be able to get the stones out of the quarry??) while maintaining a degree of historical authenticity. He keeps you wanting more, whether it's of the corrupt maneuverings of the Church, the desolation of a civil war, or the heart-fluttering romance between a noblewoman and an architect. I felt overwhelmingly empty after I finished reading The Pillars of the Earth, but I at least have the comfort of knowing that there's a six-part miniseries from 2010 waiting for me on Starz.
Jacob Hall Played Fiasco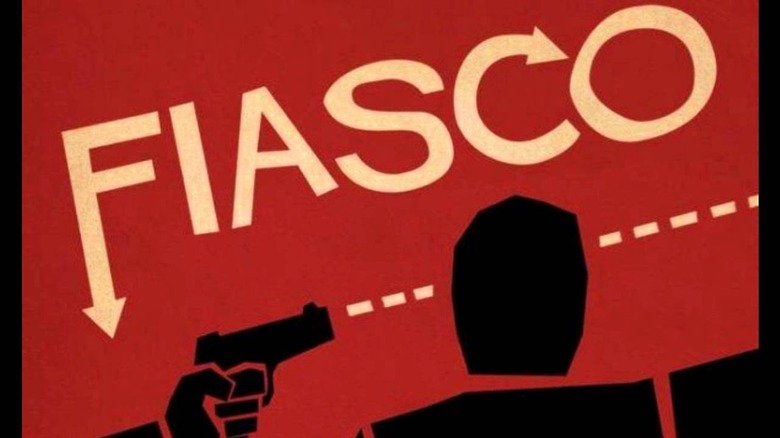 Roleplaying games can be a tough sell, even for advanced tabletop gamers. It's one thing to play a board game, which has rigidly defined rules and mechanics. It's another thing to give yourself over to an experience that blends storytelling and improvisation...and often obtuse rule sets that sometimes feel more like guidelines than instructions. And while I'll always be down for a game of Dungeons & Dragons and love organizing games of fresh, new games like the beautifully designed Blades in the Dark, my go-to game for introducing people to this kind of play is Jason Morningstar's Fiasco.
I've played Fiasco a number of times and it recently hit the table again, where it reminded me of its brilliance. While many RPGs task you with playing heroic warriors or monster-hunting adventurers, this is a game about playing small, petty, greedy people who bite off more than they can chew and see their entire worlds implode. It's essentially a Coen Brothers movie simulator.
And it's easy to jump right in. There are no mechanics to learn and no charts to study. It's just you, your character, and a pile of notecards representing motivations, objects, locations, and relationships that unite the players in a house of cards that is primed to tumble. Some players may find this level of freedom intimidating, but it's also a beautiful and organic thing. My most recent game was set in a small Alaskan town and involved two criminal fishermen attempting to rob City Hall while their lawyer teamed up with his cop father to ruin them for past transgressions. I don't remember the last time I laughed so much.
Laughter is the key here. My favorite D&D moments don't involve rolling dice and making the numbers on my character sheet get bigger. They involve the moments between battles, when the characters bicker and banter and get into all kinds of silly trouble. Fiasco is nothing but silly trouble...and it almost always ends with a few characters dead and a few fictional lives ruined. It's a blast. And an entire game can be set up, run and finished within three hours. There is no better way to introduce RPGs to people and even among veterans, it holds up.
Ben Pearson Read A Knight of the Seven Kingdoms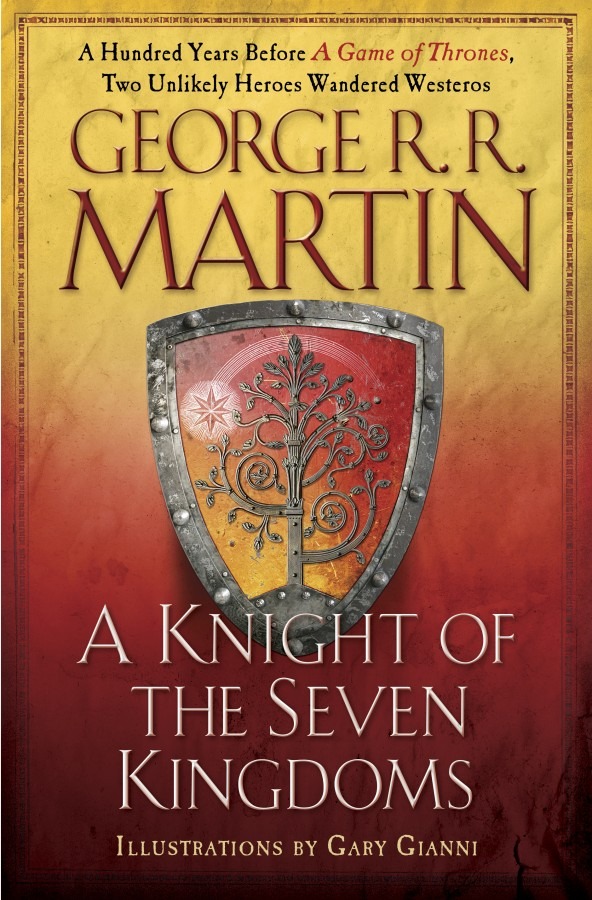 I read George R.R. Martin's A Song of Ice and Fire novel series after watching multiple seasons of HBO's Game of Thrones, and though it took me a little while to finish all of them due to their borderline-excessive length, I loved the experience of diving deeper into Martin's world with the knowledge the show gave me sitting in my back pocket. I was already familiar with the characters and the arc of the story thanks to what I'd seen in the show, so I was able to concentrate on Martin's prose and the incredible way he adds texture to the continents of Westeros and beyond.
A Knight of the Seven Kingdoms, however, was a whole different thing for me. This book is a collection of three novellas that are set in the same world as A Song of Ice and Fire, and they take place about a hundred years before the events depicted in Game of Thrones. The book imparts the adventures of a traveling hedge knight named Ser Duncan the Tall (aka Dunk) and his child squire Egg, who has a secret identity that makes him much more important than he appears. While Martin's knack for world-building is still on full display (his descriptions of food, in particular, are as detailed as ever), I found it hard to care about these mini-stories in the same way I care about the ones that make up A Song of Ice and Fire.
The Dunk and Egg saga doesn't feel as vital as anything in the original series, and it's not only because I know this isn't the "real" story Martin originally set out to tell. There's very little palace intrigue, and  almost no scheming political plots – or at least few in the vein of anything like what we see in A Song of Ice and Fire. I certainly appreciate the notion of building out the world even further...I just wish it was with characters I cared more about and with stories that were half as compelling as the ones in the main series.
Ethan Anderton Saw John Mulaney's Kid Gorgeous Stand-Up Tour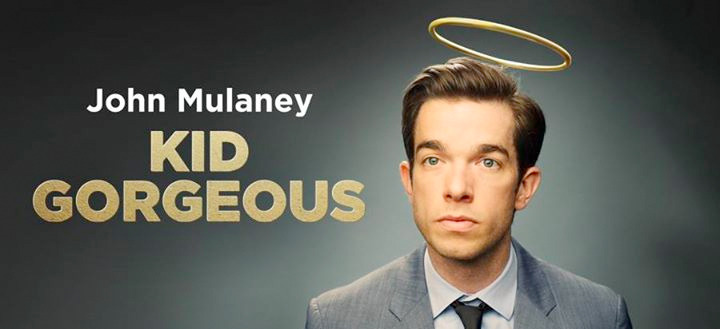 John Mulaney is one of my favorite stand-up comics. I've watched his specials on Netflix several times, and he's quoted weekly among my close circle of friends. It helps that his work as a writer on Saturday Night Live resulted in some of my favorite sketches, including the recurring Weekend Update character Stefon played by Bill Hader. But his delivery of stories from his own life and his perspective on what's happening around him are what keep me coming back for every single special.
When Mulaney recorded his last Netflix special The Comeback Kid, he did so at The Chicago Theatre. Since that's his old stomping grounds, it's always exciting to see him come back to The Second City and see how much the hometown crowd supports him. This time around he had seven sold out shows at the venue, and I couldn't have been happy to see one of them.
Mulaney brought his usual musings about his childhood as well as his more recent years spent with his wife and dog Petunia (who has her own Instagram and almost got as much applause when mentioned as Mulaney did when he came out on stage). But this time he also talked briefly about his time spent working at SNL, including a fantastic bit about writing with Mick Jagger, which was hilarious.
But perhaps the most praiseworthy portion of Mulaney's new special is how he approaches the controversial political climate of today. He's able to mock Donald Trump and his presidency, and if I remember correctly, he doesn't once mention the man's name. Instead, he comes up with the perfect metaphor for his presidency that brings huge guffaws and another level of brilliance in political satire. I can't wait for this special to get released so I can watch it again and again.