'Black Mirror' Season 4 Featurettes: Go Behind The Scenes Into Each Of Netflix's Six Unsettling Episodes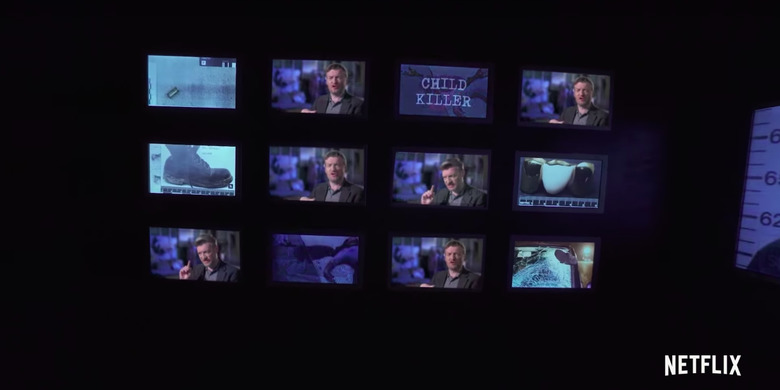 Now that Black Mirror fans have had two weeks to process the fourth season of the punishingly bleak sci-fi series, Netflix has released a series of featurettes that allow viewers to take a deep dive into the making of each of the six episodes.
Wrapping up all six behind-the-scenes clips is a seventh featurette in which Black Mirror creator Charlie Brooker finally answers the question of whether the individual stories in the anthology series take place in one universe.
Ever since Black Mirror became a pop culture phenomenon and moved on from its British TV roots to Netflix, the episodes have become exceedingly high-budget and ambitious. For its fourth season, Brooker emphasized this ambition, stating in this Black Mirror season 4 featurette that his goal for the season was to " shoot stories in environments that we haven't really done before."
The season not only did that — traversing everywhere from deep space to the mountains of Iceland — but it explored a theory that had long dogged the show since its inception: that all the episodes in the sci-fi anthology series takes place in the same universe. Brooker finally acknowledges that question in the episode "Black Museum" and further confirms the theory in the featurette:
"People used to say to me, 'Are these all set in one shared universe?' And I'd say, 'Absolutely not.' Now for the first time I think, one of our stories explicitly starts referring to things that happened in other episodes."
The fourth season of Black Mirror was released on Netflix on December 29, 2017, premiering to mixed reviews from critics who praised the show's ambition but criticized its self-indulgence. /Film's own Chris Evangelista wrote in his review, "The episodes are slick, well-produced and continually disturbing in the way that most modern-day horror movies can only dream of being. But there remains a distinct sense that Black Mirror is missing something. That its messaging is too blunt, that its punishments are too harsh."
The season's episodes were "USS Callister," "Arkangel," "Crocodile," "Hang the DJ," "Metalhead," and "Black Museum," helmed by directors Jodie Foster, Toby Haynes, John Hillcoat, Tim Van Patten, David Slade, and Colm McCarthy. See how they brought their episodes to life in the individual featurettes below.
Black Mirror Season 4 Featurettes
Here is the synopsis for Black Mirror season 4:
Black Mirror is an anthology series that taps into our collective unease with the modern world, with each stand-alone episode a sharp, suspenseful tale exploring themes of contemporary techno-paranoia leading to an unforgettable – and sometimes unsettling – conclusion. Without questioning it, technology has transformed all aspects of our lives; in every home; on every desk; in every palm – a plasma screen; a monitor; a Smartphone – a Black Mirror reflecting our 21st Century existence back at us. The series is created and written by Charlie Brooker, and executive produced by Brooker and Annabel Jones.
Black Mirror season 4 is currently streaming on Netflix.